Recap
MONOCHROME's 10 Most Popular Reviews of 2021
Here are the reviews you favoured this year...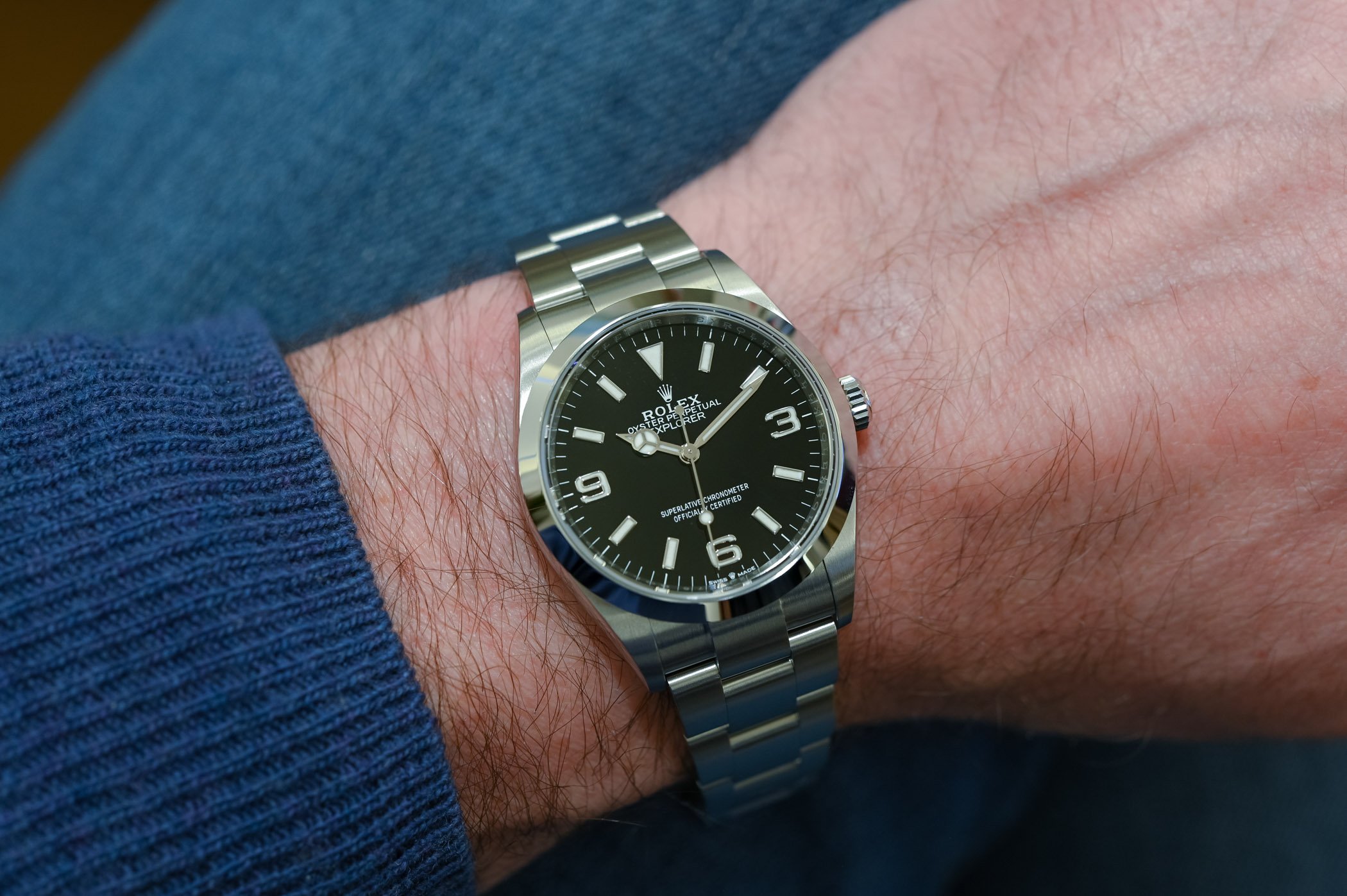 The end of the year is near, and we'll soon be turning the page on 2021, a year of transition and (again) unexpected things. Sure, it was better than 2020 and its constant ups and downs, and sure it has been a great year for MONOCHROME, with the launch of two Montres de Souscription (with Habring² and Czapek), the addition of new members to the team, and probably the most articles published in a single year. Indeed, we published over 1,100 articles this year (not counting the remaining days of 2021), and it's time for us to have a look at what were your ten favourite articles of 2021.
Thank you all for reading MONOCHROME, commenting, and sharing your passion for watches with us.
10 – Audemars Piguet x Marvel Royal Oak Concept Black Panther
It's not really a surprise to see this watch making it to the top 10. It certainly was one of the most discussed watches of the year. And rightfully so, since the result of the collaboration between Audemars Piguet and Marvel, a watch dedicated to the character Black Panther, is a bold one and one that didn't create unanimous feelings (to say the least).
You can read our review of the Audemars Piguet x Marvel Royal Oak Concept Black Panther here.
9 – Seiko Prospex Diver's King Samurai
Seiko always gets a place up there in our most-read reviews of the year. The Japanese manufacture, thanks to its combination of emblematic designs and, for some collections, relatively accessible prices, is still favoured by many watch enthusiasts. Case in point, a watch that was launched in late 2020 and that we reviewed earlier this year, the evolution of the iconic Samurai watch, the new King versions.
You can read our review of the classic Seiko Prospex Diver's King Samurai SRPE35K1 & SRPE37K1 here.
8 – URWERK UR-112 Aggregat
If we have to be honest, this one came as a surprise. Not because the watch doesn't deserve this position (it truly is a fascinating watch), but because we're talking about a very bold watch produced by an independent watchmaker, not about an icon made by a mainstream brand. But, yes, you loved reading all the details about Urwerk's latest creation, the UFO-like UR-112 Aggregat, and its display composed of jumping digital hours, running minutes, and secret seconds.
You can read our review of the URWERK UR-112 Aggregat here.
7 – Seiko Alpinist 1959 Modern Re-Interpretation
Unsurprisingly, our list of the most-read reviews of the year comprises not one but two Seikos. Alongside the king Samurai, many of you have been reading with interest the details concerning the recreation of Seiko's first sports watch (for once, not a diver's watch), the Alpinist and its clean design, nice execution, compact proportions and a fair price. And yes, this one seems fairly more successful than the faithful but far more expensive re-creation, the SJE085.
You can read our review of the Seiko Prospex 1959 Alpinist Modern Re-Interpretation here.
6 – Omega Seamaster 300 Collection
This year, Omega presented several very impressive models – more to come later in this article – such as the Chronoscope. One that certainly made an impression on you is the in-depth revamp of the vintage-inspired Seamaster 300 collection, refreshed for 2021 with a cleaner design, updated movement, more traditional materials, and the addition of a very appealing bronze-gold alloy.
You can read our review of the Revamped Omega Seamaster 300 Collection here.
5 – Zenith Chronomaster Sport
Zenith had a pretty impressive year in 2021 and is truly considered one of the top brands this year. And the brand had a flying start, with the presentation in January of the Chronomaster Sport, a watch that many considered one of the best alternatives to the Daytona – and that certainly is a compliment. A sharp new look outside, a significant boost inside, it packs everything you need in a sports chronograph, and more!
You can read our review, with video, of the Zenith Chronomaster Sport here.
4 – Rolex Explorer II 226570
Even with a watch that isn't considered a real novelty, but more just an update of an existing model, Rolex is always Rolex and will always create a buzz… And of course, in our most-read reviews of the year, there had to be the new (sort of) Rolex Explorer II 226570. As said, it's not really a new watch but a model that brings upgrades and improvements all around. Very conservative indeed. But that's also what makes Rolex successful.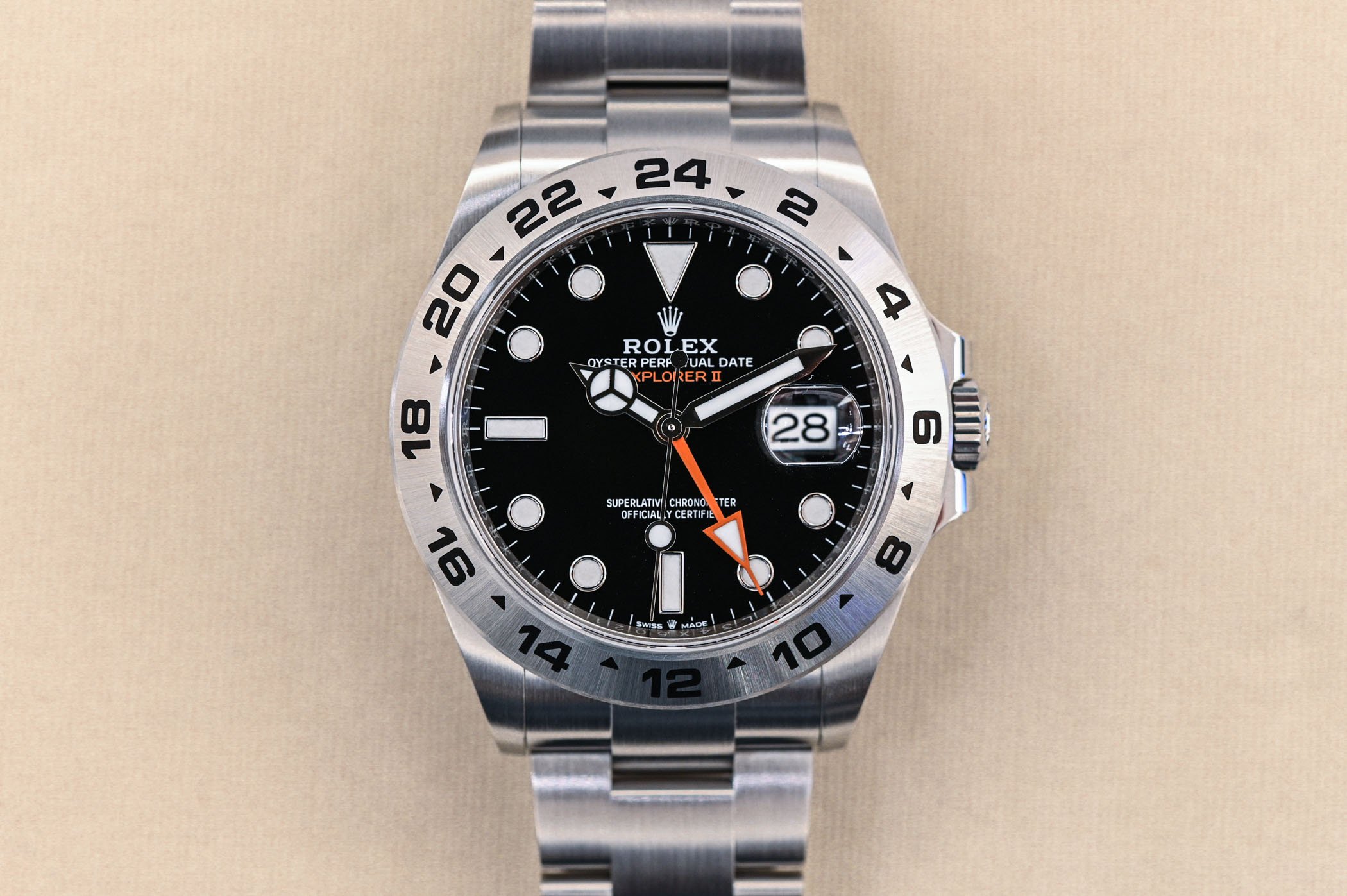 You can read our review of the new Rolex Explorer II 226570 here.
3 – Omega Speedmaster Moonwatch Professional Master Chronometer
Launched in the first week of 2021, the new take on the classic Omega Speedmaster Moonwatch Professional had to be on this list of the most-read reviews of the year… Of course! We're talking about the most important launch of the brand for 2021 and one that made an impact. Yes, the look remains relatively close to the original model, but everything, down to the smallest part, has been updated/upgraded/improved, making the new Moonwatch Professional Master Chronometer a watch to consider more than ever.
You can read our review of the Omega Speedmaster Moonwatch Professional Master Chronometer Calibre 3861 here.
2 – Rolex Explorer 36mm
If the updated Explorer II was very conservative, Rolex's take on the classic Explorer was far bolder. Sure, the design is very familiar, but the Crown decided, surprisingly, to go back to the original case diameter of the vintage models and to add a two-tone edition to its Explorer 1 collection. And this is something that caught your attention, being the second most-read article of the year.
You can read our review of the Rolex Explorer 36mm Oystersteel 124270 and Rolesor 124273 here.
1 – Tissot PRX Powermatic 80
And no… It's not a Rolex on top of the podium (for once). The title goes to Tissot and its very successful take on the sports watch with integrated bracelet, the PRX Powermatic 80. The category being hotter than ever but filled with unattainable models, it makes sense to see this accessible offering making it to the first place.
You can read the review of the Tissot PRX Powermatic 80 here.
https://monochrome-watches.com/recap-monochrome-10-most-read-reviews-of-the-year-2021/