Monochrome is dedicated to fine watches. We're always looking for an opportunity to explain everything about Haute Horlogerie – whether made by well-known watch brands who've been in the business for decades or even centuries or made by individual independent watchmakers. It's our passion, it's what makes our horological heart beat faster, to tell you about these lovely and magical marvels that mechanical wrist watches are.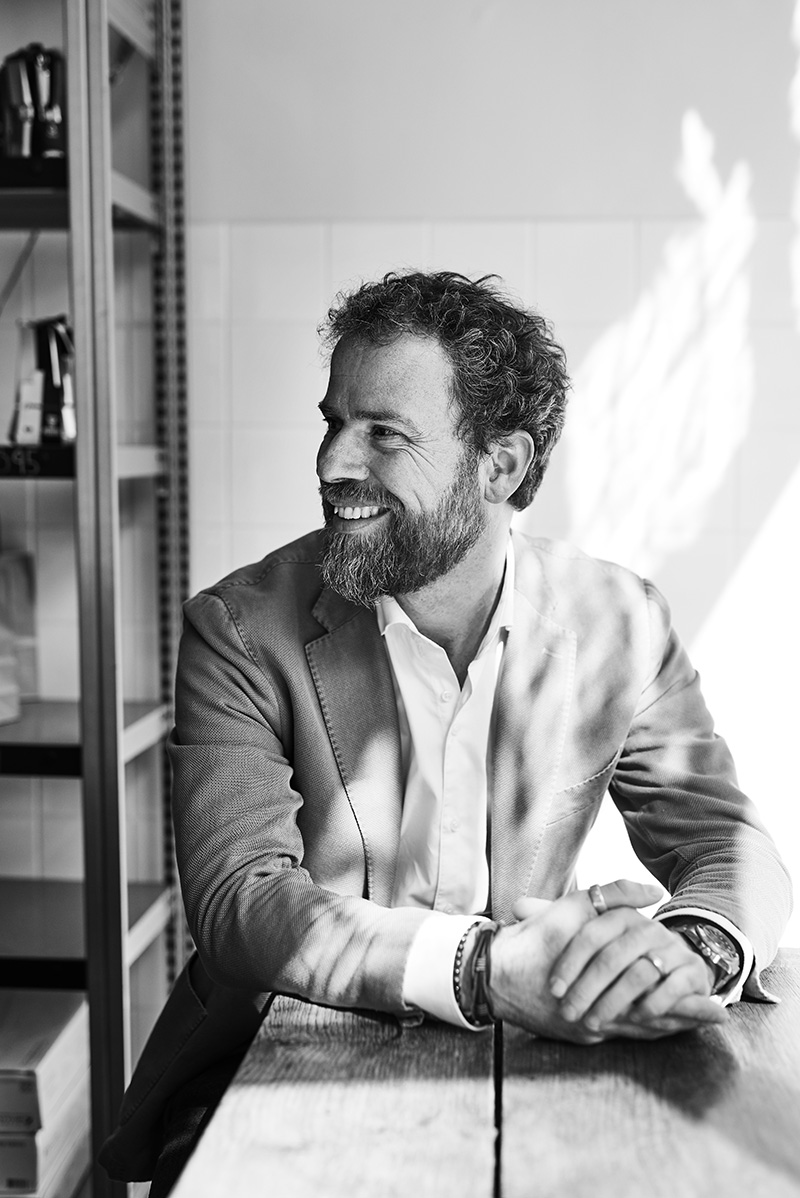 In 2006 I started Monochrome and now, ten years later, it has become the most widely read magazine focused exclusively on high-end watches. Monochrome's readership is global, with significant representation in the world's major capitals and financial centres.
What sets us apart is that we love to explain, educate and share the passion for technically complex aspects and the beauty hand-finished mechanical movements. Not everyone understands the nitty gritty of a constant force mechanism, a tourbillon and a perpetual calendar, and many technical aspects remain 'abracadabra'. That's why we explain everything in a way that it becomes easy to understand.
With our team of experts, we hope to serve you the most interesting stories and the most beautiful watches. Monochrome has a small team of passionate and knowledgeable watch experts and I'm happy to introduce them to you.
Frank Geelen
Founder and editor-in-chief
---
Managing Editor
Brice Goulard is based in Tours, France, and before becoming a full-time watch nerd he worked as an investment banker. For him, everything began with an old mechanical chronograph at the age of 15. Since that time, he manages to keep in touch with everything related to watches. Two main interests for Brice: vintage aviation chronographs and moon-phase watches as a collector and Haute Horology as a passion. He has a strong taste for aesthetics and loves the beauty of mechanics!
Contributors
Mario Squillacioti got his first watch as a gift at age 9. That first watch started a life-long passion for watches, mechanical devices and design oriented consumer products. We look forward to reading his exploits as he experiences the very best the international watchmaking industry has to offer in his home of Shanghai, China!
Matthew Catellier, or short Matt, got his first watch, a Timex, from his father and he can still remember that clearly. Ever since then he has had a strong passion for a large variety of timepieces, which quickly morphed its self into an obsession for high-end horology. Coupled with his entrepreneurial spirit and IT background, Matt founded WatchReviewBlog.com, where he reviews more affordable timepieces. For Monochrome he will be covering our selection of the most interesting watch brands that emerge on the Kickstarter platform. Of course only timepieces with a mechanical heart, otherwise it would never be "Monochrome material". Besides Kickstarter brands, he will also focus on other value propositions, and show you that a nice watch shouldn't cost an arm and a leg.
Robin Nooij is a 30-year old Dutchmen, and a huge watch-enthusiast. What defines Robin, is that he finds something appealing in every single watch. Whether it is mechanical or quartz, futuristic or classical, on a leather strap or metal bracelet, square or round, he sees the beauty in just about any watch from just about any brand.
Roberta Naas is a veteran watch journalist who began her career in our watch and jewellery world during the quartz era in the early 1980's – when Japanese brands may have been beating the likes out of Swiss mechanicals. She witnessed the reshaping of the Swiss watch industry, the growth and disappearance of many brands and reported on it for trade, watch-specific and consumer magazines over the past three and a half decades. In fact, she was the first woman watch editor in the United States. She is a true insider in our industry with access to the top executives of the brands and to the hallowed halls of watch manufactures. She has written six books on watches and brings forth in her work the essence of what makes watches tick.
Tom Mulraney serves as the UK Editor for Monochrome, representing the magazine at all UK-based events and spending as much time as possible getting hands on with high-end mechanical watches. Although passionate about all things horological he is particularly fascinated by independent watchmakers, often travelling the globe for the chance to spend some time up close and personal with their breathtaking creations.
Xavier Markl became hooked on mechanical watches when he started working in the watch industry. In 1997 he began as Marketing Manager for Cartier, Vacheron Constantin and Panerai, and later became Marketing Director for Girard-Perregaux. A field of interest that initially was a professional necessity, and later turned into a horological obsession. Xavier knows the watch industry like the back of his hand. He started by writing Technical Guides for Monochrome Watches before also covering watches. Xavier lives and works in Switzerland.
Previous contributors who helped shape Monochrome
Evan Yeung started out with just a simple appreciation on mechanical devices particularly on timepieces. A former consultant turned business school student, his appreciation heightened when he got his first vintage watch courtesy of his first paycheck. Before he knows it, his little appreciation has evolved to become his passion. Scouring the world for timepieces worth owning, may it be from the golden age of horology (vintage) or from the innovations of the watchmakers of today. His desire to share his passion is what drives him to write articles on timepieces of value. His taste for wristwatches may be unorthodox at times, but his principle in selecting remains the same – that is to find a timepiece that is genuinely good.
Max E. Reddick – 'Time in Eternity, Eternity in Time' – Max's love of watches began as a boy with his attempt to emulate the fictional character, James Bond. With a vivid imagination and a prized Seiko (sorry Omega), the watch fever started albeit through a laughable impersonation. Having left boyish pretensions behind, the new daydreams all revolve around the ocean. Classic Marine Chronometers, Dive Watches, and Nautically Themed Chronographs are first loves. Max's interest in Reformed Theology, Jungian Psychology and Haute Horology means that Switzerland is an enduring focus.
Ilias Giannopoulos lives in Athens, Greece and he has been fascinated with wristwatches, for as long as he remembers. HIs affection for the small mechanical wonders, as he calls them, began when he was young boy, standing in front of a Porsche Design boutique, staring at a weird looking 'object' (IWC Ocean 2000). From that point he was bitten by the watch-bug and through the years he discovered his true fascination: vintage wristwatches. His point of focus will be vintage, and especially military and tool timepieces. He will photograph and write articles exclusively for Monochrome-watches.