Most collectors have a personal preference. Some collectors focus mainly on dive watches, some on chronograph and some have a 'weak spot' for a certain brand.
A good friend collects Cartier watches, not just any Cartier but mainly from the Collection Privee. Another good friend collects watches from A. Lange und Söhne and he has some extraordinary pieces. My initial personal preference in watches where chronographs and although my preference has changed to watches made by independent watchmakers, chronographs still have a special place in my 'collectors heart'.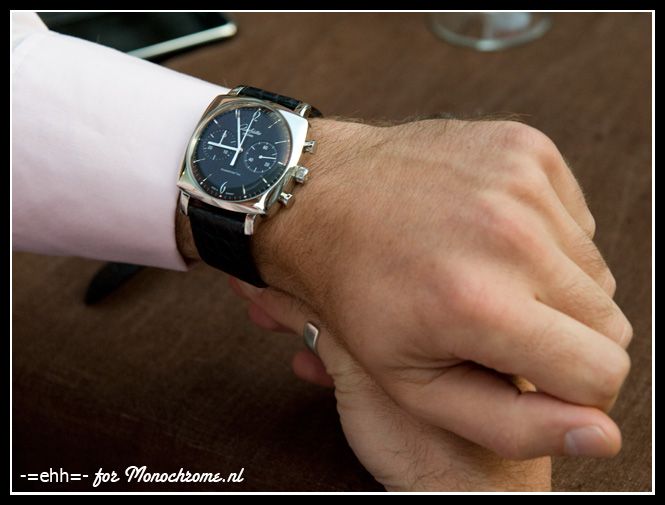 Unfortunately chronographs made by independent watchmakers are rare, very rare and not affordable for me. There are just a few existing chronograph calibers and these are used by most brands. Glashuette Original is one of the few big brands with their own chronograph caliber and it's available in several model including the beautiful Senator Sixties Square Chronograph.
Jeff Stein, owner of one of my favorite websites Onthedash.com and collector of vintage chronographs, is interviewed at Collector's Weekly. He speaks about how he got into watches in general and especially into vintage Heuer chronographs. An excellent read and especially interesting for everyone who's interested in collecting watches.
Another great read, is Jeff Stein's article Project 99. The article, existing of three parts, is entirely about the race for the first automatic chronograph. Although i've already linked to the articles from my post about the first automatic chronograph, i felt mentioning this great article is in order 🙂
Go here to read Collector's Weekly's interview with Jeff Stein.
https://monochrome-watches.com/collecting-chronographs/