Weekly Watch Photo – Lange und Söhne Double Split on IWC-Santoni strap
When IWC launched the new Portofino Hand-Wound 8-days, they did something ingenious. This model comes on a hand-made strap by the famous shoe manufactorer Santoni and these straps became a much discussed topic on the internet.Luckily the owner of the Double Split also has very good photographic skills and that's why this wonderful combination, resulting in a beautiful photo, made it to be Monochrome's Weekly Watch Photo. Below you'll find more of his photos showing this drop dead gorgeous combination.
Changing straps is one of the things we from Monochrome love. It's a way to enjoy your watch in a new way, match it with specific shoes or simply to get another look. Earlier we wrote about changing straps on our IWC 3717 Pilot Chronograph and TAG Heuer Monaco.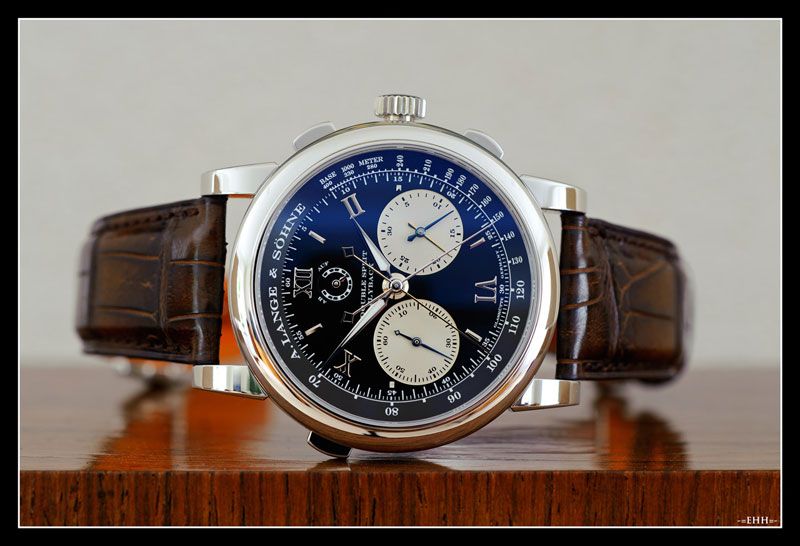 The photos we show you are made by Edwin, co-moderator of the A. Lange und Söhne forum at Timezone. He was so kind to let me share these photos showing the Santoni straps on his new Lange und Söhne Double Split. The Double Split has featured before as Monochrome's Weekly Watch Photo, because of it's incomparable movement. Today however, we're not paying attention to the most beautiful chronograph caliber, but to the nice dial and combination with the IWC/Santoni strap.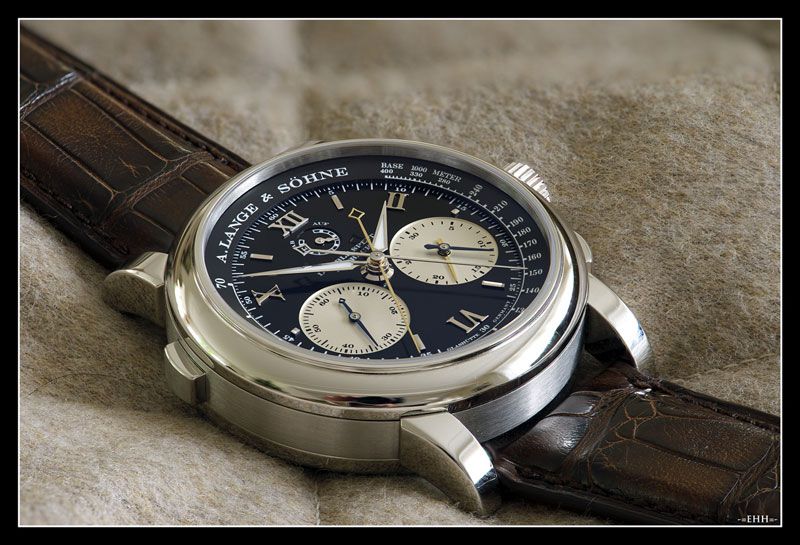 Edwin got himself these two IWC/Santoni straps. Magnificent straps, hand-made and colored by like the Santoni shoes. Fratellowatches made a nice report on that.
A normal IWC alligator strap costs € 231 Euro (before tax) and the price of the new IWC/Santoni straps is € 315 Euro (also before tax). Buyers from within the EU pay € 375 Euro (including tax) for the IWC/Santoni strap. Not too bad for such a nice strap 🙂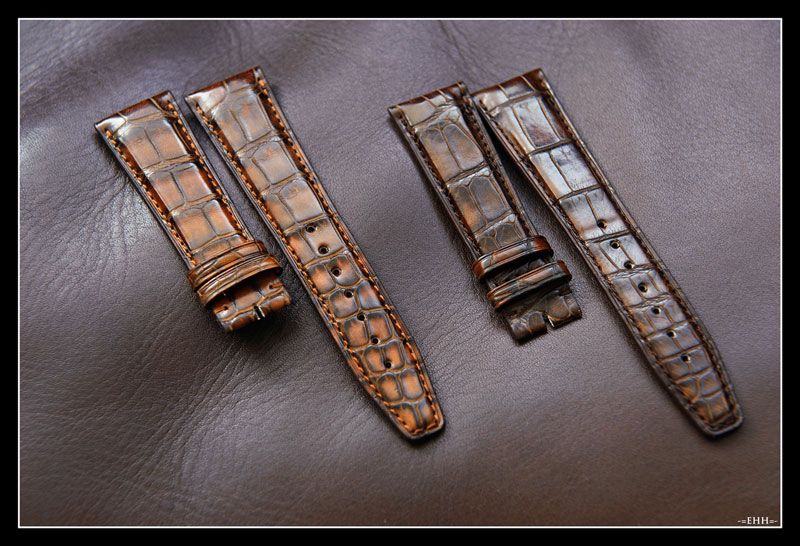 One last photo, a wristshot, to show this killer combination…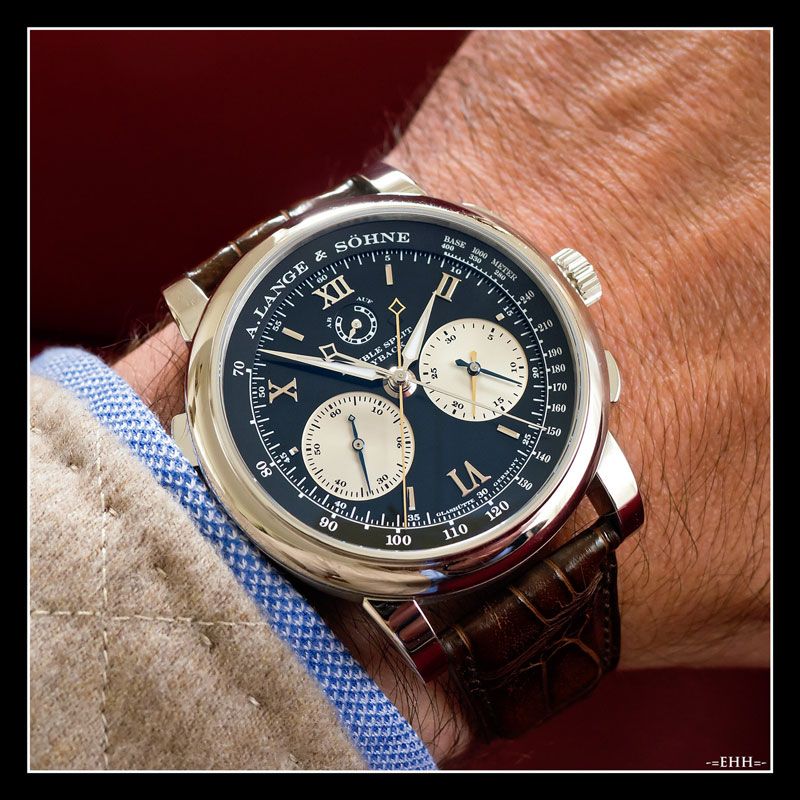 You can order these wonderful straps at our friends: IWC Santoni strap at the Ace Jewelers eBoutique. Please mention Monochrome when you order a strap and share the picture, when you mount it on your watch!
https://monochrome-watches.com/weekly-watch-photo-lange-und-sohne-double-split-on-iwc-santoni-strap/