Weekly Watch Photo – A Lange und Sohne Double Split
Sometimes it's immediately obvious when I see a photo, that it is a perfect Weekly Watch Photo. This week impressive macro photos of the equally impressive movement of the A Lange und Söhne Double Split.
I was doing some catching up at the A. Lange und Söhne forum on Timezone, when I stumbled across this photo. Or actually I should say these photos in plural. Member Andreas Eck made a series of macro photos of the movement of the Lange und Söhne Double Split. Some say it is perhaps the most beautiful movement in the world…
The photo above is the first of a set of 18 photo, of which every next photo is getting closer and closer to the gears, in gold chaton set jewels, the perfect hand beveled levers and blued screws. A mimiature artwork.
The photo below is number 6 of the set, so they get ever more close.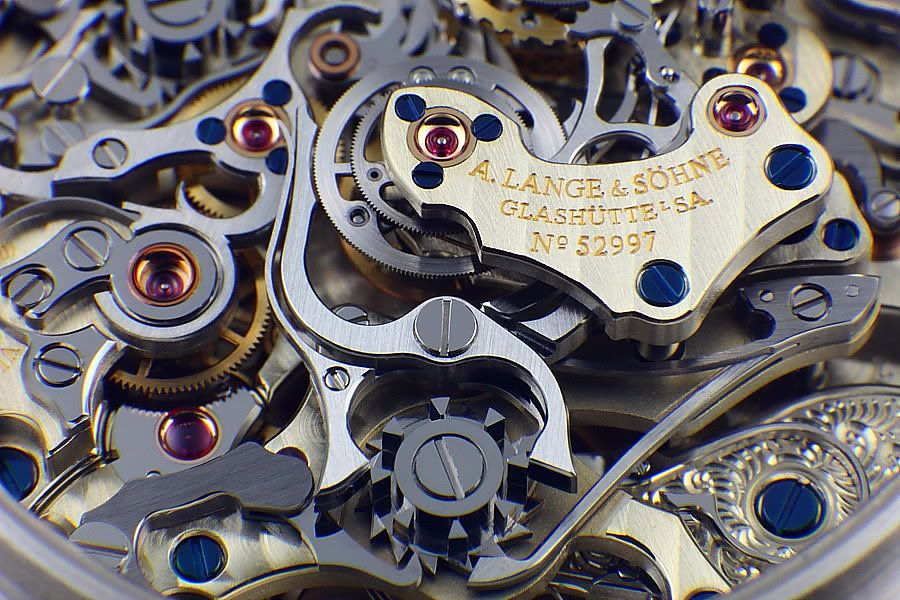 Check out Andreas Eck's photos of his Double Split at the Timezone – A. Lange und Söhne  forum.
https://monochrome-watches.com/weekly-watch-photo-lange-und-sohne-double-split/