A.Lange & Söhne – Lange Zeitwerk
Once a year Lange und Söhne and a LOG member host a dinner for a number of watch collectors and aficionados. A few weeks ago i was invited for this dinner and had the chance to see the Zeitwerk, Pour Le Merite Tourbillon and Double Split in the metal.
LOG stands for Lange Owners Group. The name doesn't leave much to explain. Once a year A.Lange und Söhne asks several LOG members, regionally spread all over the world, to host a dinner for their friends and watch buddies. A representative of Lange und Söhne joins the dinner and brings the newest watches. An excellent opportunity for watch collectors and aficionados to see and feel watches like the Lange Zeitwerk, Datograph Perpetual, Richard Lange 'Pour le Mérite' and the Tourbograph 'Pour le Mérite' and many more.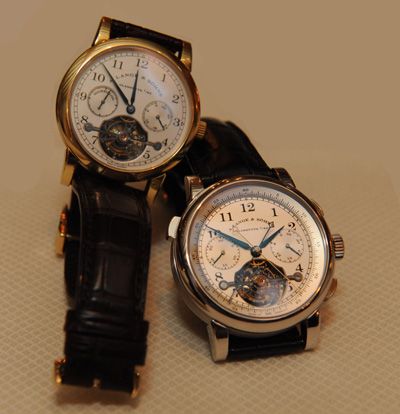 The whole evening was organized at restaurant Vermeer, right across Central Station in Amsterdam. After a warm welcome by the host and mr. Schindler of Lange & Söhne it was time for a drink and a few small snacks. It's always a pleasure to meet fellow watch enthusiasts. This hobby somehow can't be discussed with the family or close friends, so that's why these kind of meetings feel like a sort of homecoming. Sharing the passion for watches with fellow watch freaks 🙂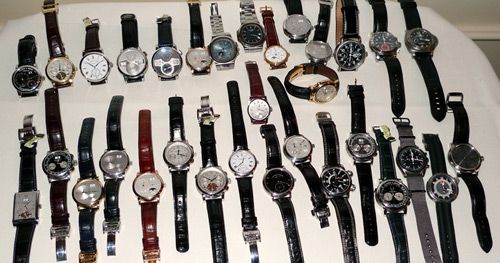 Although the food and wines where absolutely excellent, i'm afraid most of my attention went to the extraordinary number of impressive and beautiful timepieces… 3 x Pour le Mérite, 2 x Lange Zeitwerk, Cabaret Tourbillon, 2 x Datograph, Dato perpetual, several versions of the Lange 1 and more… a beautiful Speedmaster, a Jaeger Compressor, an old and very beautiful small Patek, a Patek Nautilus and the one watch i would love to own next to my Sarpaneva Korona K1… a Patek Philippe Nautilus 5712 with date and power reserve…. drop dead gorgeous.
However of these impressive watches the Lange Zeitwerk was getting the most attention. There are two dials to choose from… no problem, we have two arms 🙂
The instantaneous changing of both minutes and hour disks is amazing. Take a look at the A.Lange & Söhne website to read more about the technical aspects. For now just a few more photos of this beauty…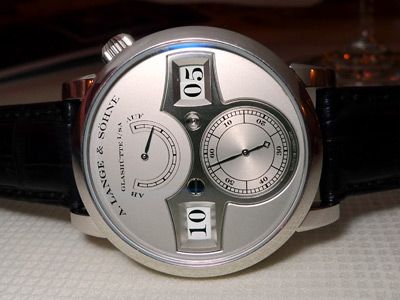 And a movement that makes every watch freak happy….
And finally one that amazed me… the Lange Cabaret Tourbillon was even better than i could imagine.
All photos are from Oliver and Edwin, the host of the evening. Thank you guys.
Want to read more?
Take a look at the A.Lange & Söhne website for more about the fabulous timepieces.
Check the A.Lange & Söhne forum of Timezone for more information and photos.
https://monochrome-watches.com/lange-zeitwerk/