Video
The Complete Guide to All Omega Watches in James Bond 007 Movies
Everything you need to know about the Seamaster watches worn by the legendary British agent!
A few weeks ago, we published "The Definitive Guide to James Bond 007 x OMEGA Watches," an in-depth look at all the OMEGA Seamaster watches that have been worn by the British secret agent in the 007 franchise, from Goldeneye to the latest episode of his adventures No Time to Die. But we thought we could do better and offer you an even more detailed and entertaining report! So pour yourself a glass of Bollinger champagne or anything that you'd like to drink for the next 16 minutes and sit back and enjoy our complete video coverage tracing the entire story of the OMEGA x James Bond 007 connection, from the origins of the partnership, the choice of watches and the involvement of actors in the selection to the creation of the models. And for that, we have invited some very special guests to our show! 
Following the release of the latest movie with the most famous secret agent, James Bond 007, we've decided to look back at the connection between EON Productions, the 007 Franchise, and the OMEGA watches worn by Commander Bond in the movies. For that, not only will we take a look at all the watches featured in the movies, starting from Goldeneye up to the recent No Time to Die, but we will also talk with the people involved in this long-lasting partnership between the Swiss watchmaker and the British agent. For that, we'll meet with Petros Protopapas, Head of Brand Heritage at OMEGA, and Suttirat Anne Larlarb, Costume Designer of No Time to Die. All the watches, all the specifications, the entire list of gadgets, the reason behind the choices, the involvement of Daniel Craig, the complete line-up of OMEGA Seamaster watches used by Bond… and even the watch worn by Lashana Lynch.
Here's your definitive video guide to all OMEGA watches worn in James Bond 007 movies, including the latest model, the OMEGA Seamaster Diver 300M 007 Edition of No Time to Die and its gadgets and features explained.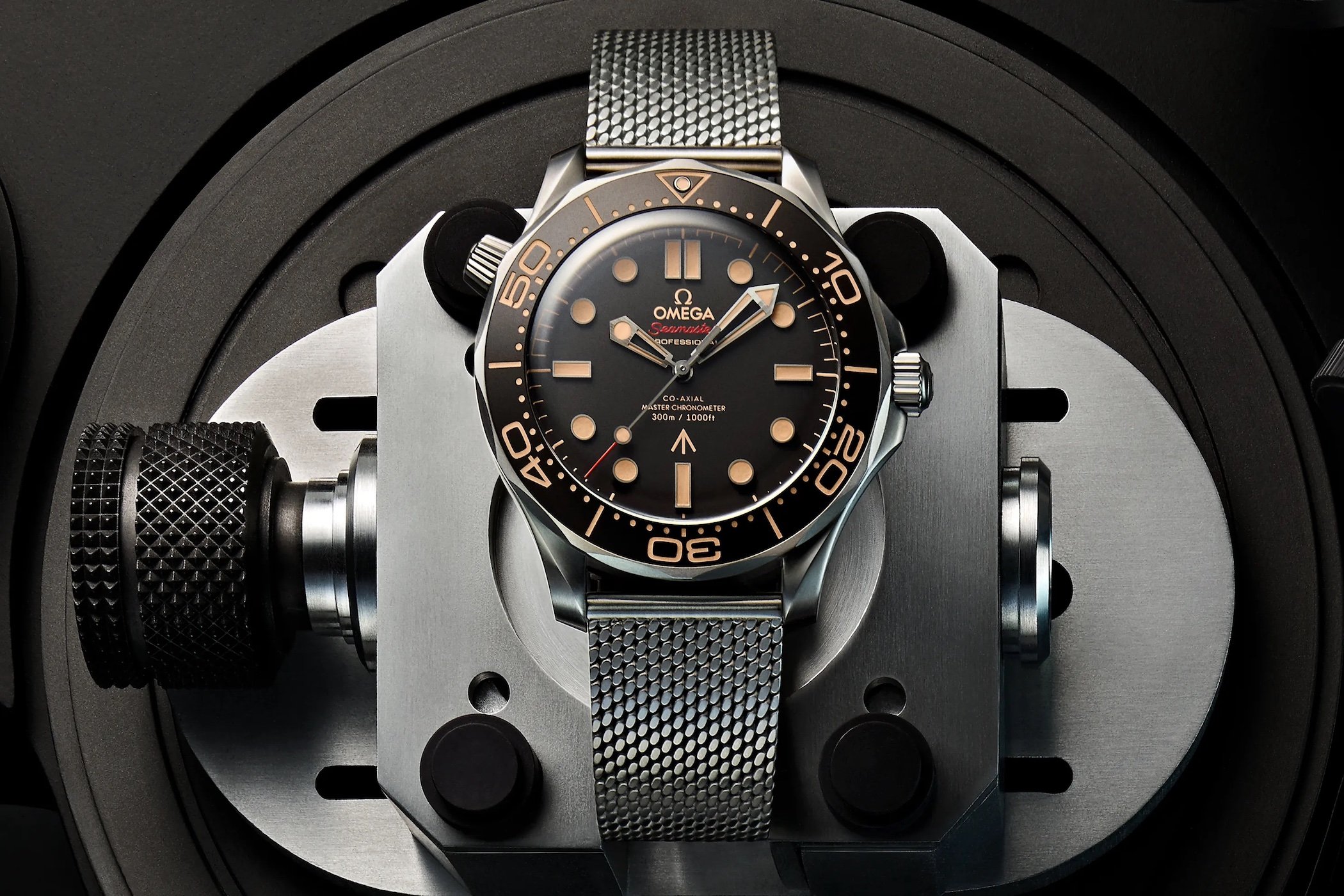 We hope you enjoy this in-depth video. For more details, please visit www.omegawatches.com and www.007.com.
https://monochrome-watches.com/video-in-depth-the-complete-guide-to-all-omega-watches-in-james-bond-007-movies/