Rolex Sea-Dweller Deep Sea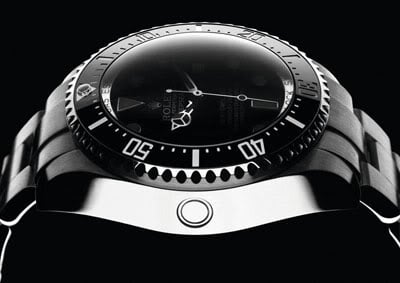 Rolex presents the new models at Baselworld, one of these days. Among the new models is a new version Sea-Dweller, the Sea-Dweller Deepsea.
This Rolex Sea-Dweller Deepsea is the superlative version of the existing Sea-Dweller and, according to specifications, can go to a depth of 3,900 meters. The 'normal' Sea-Dweller can go to a depth of 1220 meters. To reach this kind of depth with damaging the watch, Rolex designed a so-called ring-lock system. Unfortunately they engraved this in the ring, which is visible through the crystal.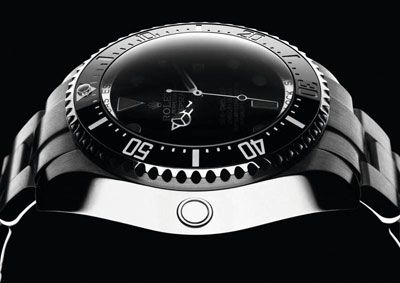 The dive bezel is made of another material than on previous Sea-Dwellers and Submariners. The used material is called 'cerechrom' and the markers are bas-relief which looks very nice I might say. Another feature to withstand the enormous pressure at the depth of 3,900 meters, is the extra thick sapphire crystal. The crystal is domed, like the plexi crystal of the vintage Sea-Dwellers. Cool!! 🙂
The case of the new Sea-Dweller Deepsea has also increased. It is 44mm in diameter, which isn't too bad for such a masculine watch.
To improve the fine adjustment of the bracelet, Rolex designed a new fine adjustment within the clasp, which seems like a great improvement.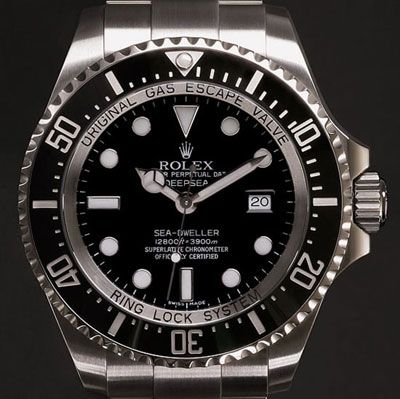 My overall opinion of the new Sea-Dweller Deepsea, is it seems like a missed chance. Why? The larger case, the new dive bezel and the domed crystal are absolutely fantastic. On the other hand, the engraving in the ring-lock system, the larger indexes on the dial and the overload of text on the dial somehow ruin the fun.
https://monochrome-watches.com/rolex-sea-dweller-deep-sea/