Weekly Watch Photo – Rolex Sea Dweller Deepsea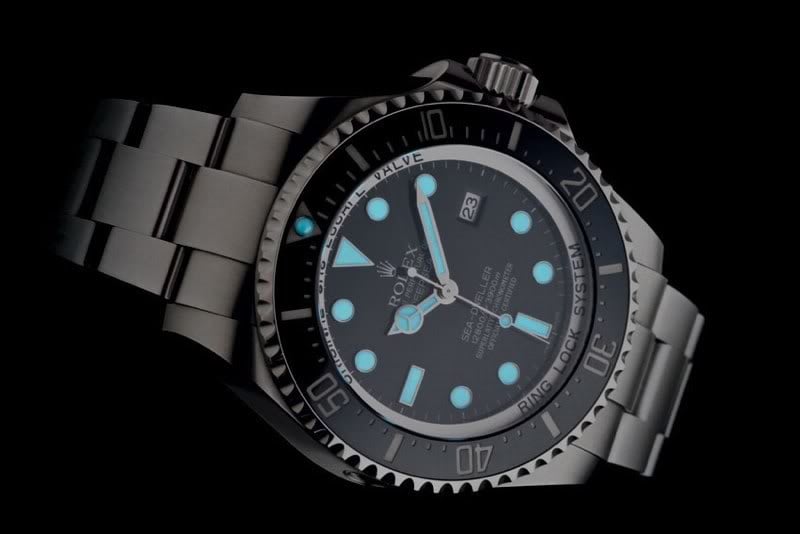 This photo of a Rolex Sea-Dweller Deepsea made an immediate impression on me. This is what a cool and rugged dive watch looks like, right?
When I just started the Weekly Watch Photo, in January of this year, I posted a photo of the previous Rolex Sea-Dweller reference 16600. Besides the fact that I have a weak spot for dive watches, like the Sea-Dweller, it seems that also many photographers are inspired by this iconical watch. 
When I wrote about the new Sea-Dweller Deepsea for the first time, some of parts of its design just felt not right. And after a few years I still have mixed emotions about the Deepsea because of these 'imperfections'. If they would just make a smaller version of the Deepsea and get rid of the ring lock system (or at least hide it), that would be just perfect for me.
This gorgeous photo was made by Bert who is the Horlogefotograaf, or translated watch photographer. His 2011 calendar is long sold out, unfortunately! I'm pretty sure more of Bert's photos will be elected Weekly Watch Photo on Monochrome.
https://monochrome-watches.com/weekly-watch-photo-rolex-sea-dweller-deepsea/