Last Rolex Deep Sea Jacques Piccard on auction
Christie's will auction a special Jacques Piccard edition of the Rolex Deep Sea-Dweller. Since the black & beautiful Single Red Deep Sea, as it's also called, is sold out, this is the very last on for sale. The revenue will go to the Jacques Piccard Archive.
In January 2010 it's 50 years ago that Swiss oceanographer Jacques Piccard set a new world record with his submarine Trieste. Because of this jubileum, a limited to 86 pieces special edition of the Rolex Deep Sea Sea-Dweller, the Rolex Deep Sea – Jacques Piccard Edition also called the Single Red Deep Sea, was made.  It sold out within a few weeks.
Since all watches have sold, this is the very last chance to buy the last one. Number 60 of 86 is now on auction at Christie's Important Watches' auction, held in the Four Seasons Hotel des Bergues in Genève, Switzerland, at November 16th.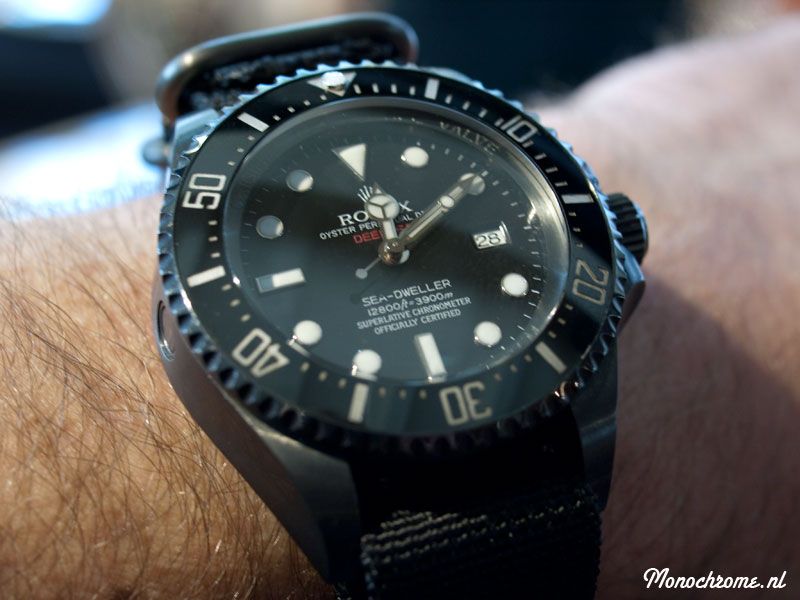 Earlier i already blogged about this very interesting project of two Dutch watch collectors. Philipp Stahl of Steiner in Maastricht and Jerrel Manbodh of Manbodh Watches in The Hague made the possible this Single Red Deep Sea possible.
The last Rolex Sea-Dweller Deep Sea Jacques Piccard Edition will be on auction accompanied with a signed photo of Jacques Piccard, an original edition of the book `Au Fond des Mers en Bathyscape' from Professor Auguste Piccard dating from 1954 and an original edition of the book 'Seven Miles Down' from Jacques Piccard and Robert Dietz dating from 1961.
Since the Single Red Deep Sea sold out very fast, it's already a collectors item. To make this last one even more collectable, there one more extra item included in this auction. An original envelop that Jacques Piccard took with him in the batiscaphe Trieste. This original envelop was stamped and signed for by Jacques Piccard in 1960.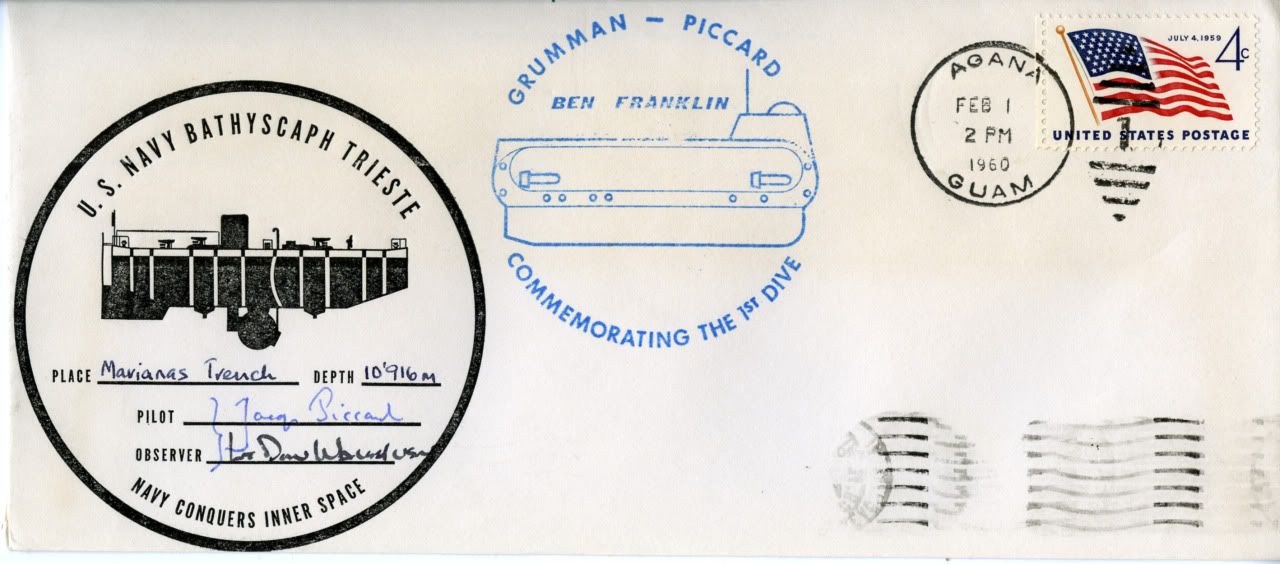 Here's a link to the watch at Christie's and if you're consider bidding it can be done online as well. And one more wrist shot with Philipp Stahl's Sea-Dweller Deep Sea Piccard Edition on my wrist. Of course i couldn't resist 🙂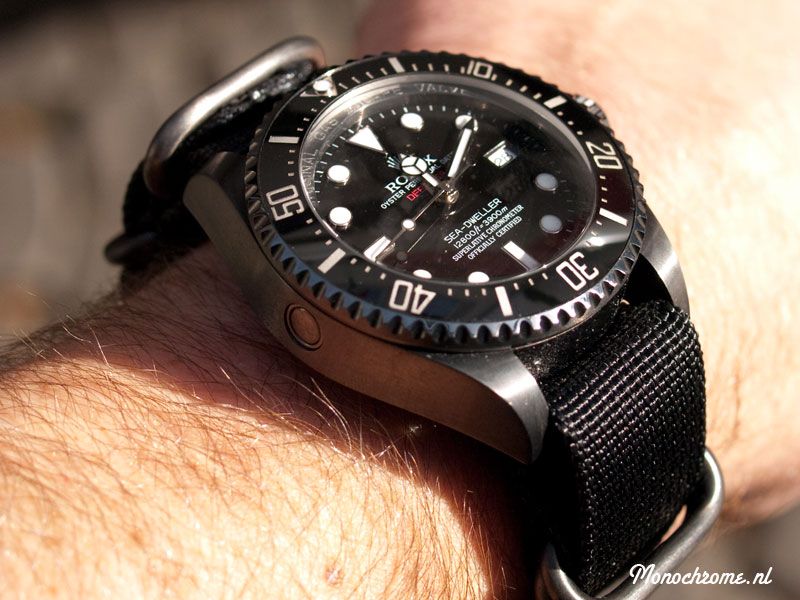 Lovely isn't it….
https://monochrome-watches.com/christies-auction-rolex-jacques-piccard-deepsea-edition/