Like every year in the weeks before Baselwolrd, the rumor machine is making overtime. Especially when it comes to rumors around new releases from Rolex! This year according to the rumors we could expect a Submariner in the larger case (like the new GMT-Master II) with ceremic bezel. Somehow people think it's a bridge too far to also release all Submariner models in the same case all using a ceremic bezel. Other rumors say we can expect a Explorer-III but not stating what this might look like. Altogether it sounds that Rolex managed to keep all their secrets well guarded within their buildings. An annoying, but impressive achievement 😉
Allthough Rolex doesn't share any news, there is Rolex news that should be told. In cooperation with Bertrand Piccard and the Archive Jacques Piccard, Dutch watch collector Philipp Stahl, produces a Single Red Deep Sea.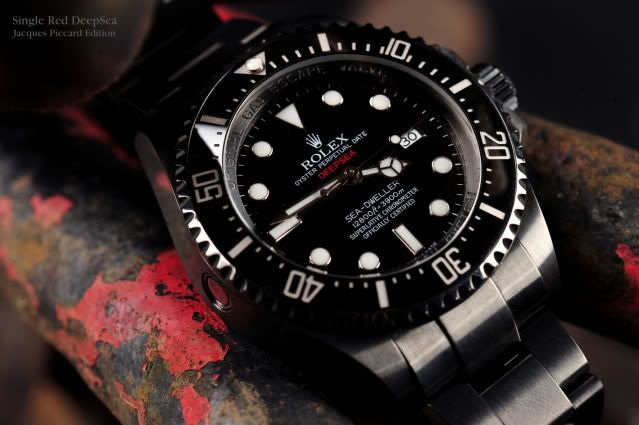 My personal favorite Rolex is probably the vintage single red Sea-Dweller 1665. This model was only produced for a very short period in the early sixties. Rolex asked a few deepsea divers to test the first sea-dweller with a depth limit of 500m. Although the depth was no problem,  decompression after going up was problematic. To find a sollution Rolex teamed up with COMEX to create a Gas Escape Valve and the new Sea-Dweller with Gas Escape Valve was born. The name of this legendary watch was Rolex Sea-Dweller Submariner 2000. Untill halfway the sixties it had a single line of red writing. Later this watch became the famous Sea-Dweller double red.
This special edition of the Rolex Sea-Dweller Deep Sea is created to honour Jacques Piccard's life. The engineer and deep-sea explorer Jacques Piccard, who has died aged 86 in 2008, made many contributions to the development of deep-sea exploration and marine conservation. But he will be best remembered for one remarkable feat: on January 26 1960, in the bathyscaphe Trieste, he and Lieutenant Don Walsh of the US navy reached the bottom of the Challenger Deep, east of the Philippine Islands. At 10,900 metres (35,761 feet), located in the Mariana Trench, this is the deepest possible human descent into the abyss.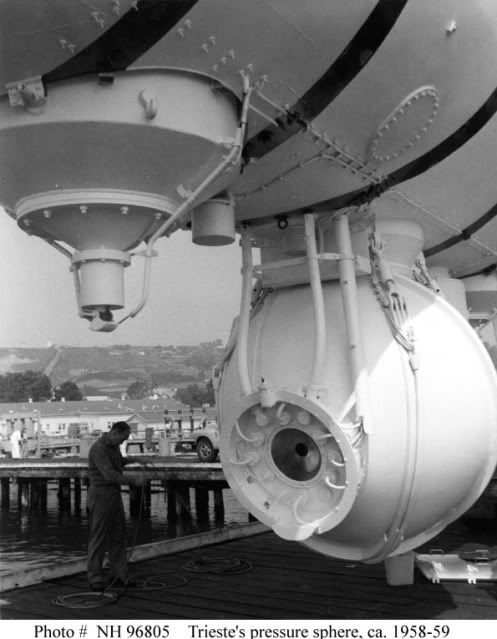 For the history of Rolex, their development towards a perfect toolwatch, Jacques Piccard played an important role. After his succesfull mission, with the Rolex Deep Sea Special attached on the outside, Piccard sent a telegram to Rolex in Geneva saying "I am happy to confirm that even at 11,000 meters your watch is as precise as on the surface. Best regards, Jacques Piccard" the watch holds up to a pressure of 1,150 atm or 1,150 kgs per cm2. Philipp Stahl says it's an honour to bring out a special customised Rolex dedicated to a man who explored the deepest level on earth and played a important role within his passion, Rolex and it's great history……
A total of 86 examples will be made, that's one for each year of Mr. Piccard life. A part of the revenue will be donated to the preservation of the Jacques Piccard archives. The black DLC coated new Rolex Deepsea ref. 116660 with DLC bracelet and single red painting on the original dial + special engravement in the titanium casebackwill will come with a customised black drybox with goodies such as a original copy of the Jacques Piccard book: Seven Miles Down: the Story of the Bathyscaph Trieste uit 1961……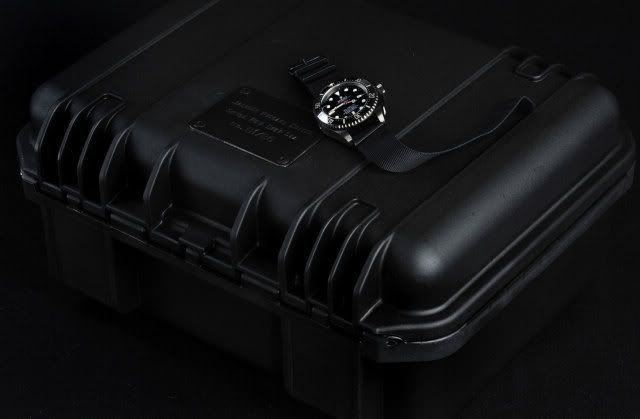 The Piccard Edition of 86 examples comes with a special box and goodies as natostrap's, the original book 7 miles down from 1960 and tools. It's inclusing a donation for the preservation of the Jacques Piccard Archive.  The 2 years of warrenty will be running though Philipp Stahl's atelier. Oh yeah, the titanium caseback is engraved with the unique serial number.
Take a look at the Single Red Deep Sea website for more information and how to order this maginifiscent toolwatch.
https://monochrome-watches.com/single-red-sea-dweller/