Finally, a Rolex Sea-Dweller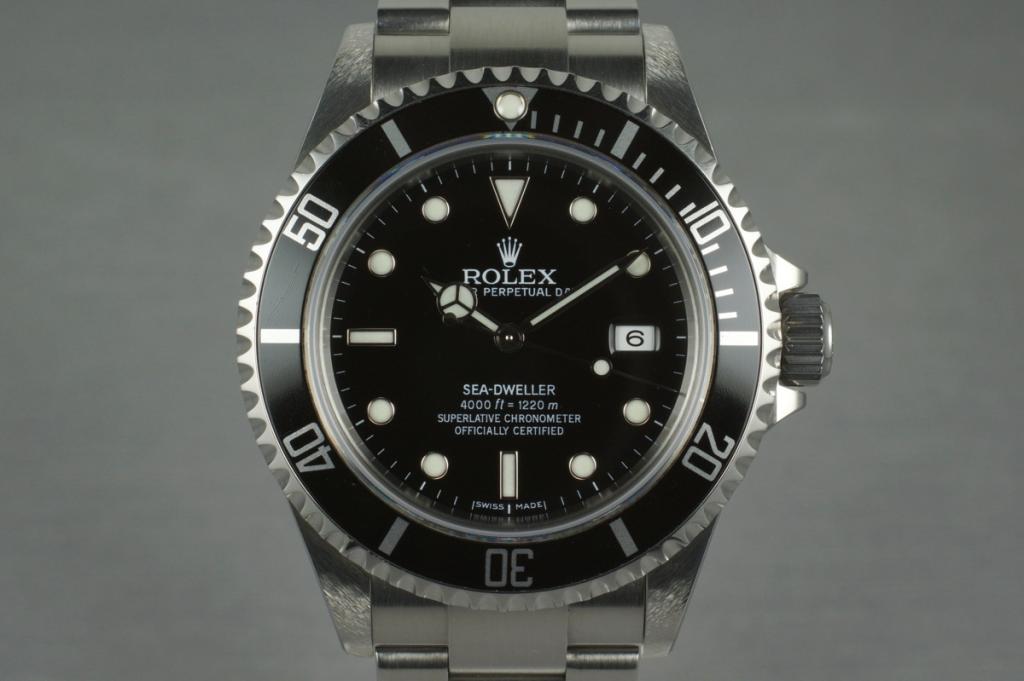 Over the past seven years I've bought and sold quite a few watches. I've flipped a lot of watches, and yesterday was the highlight of many very active years of flipping watches. That's when I went to Brussels to pick up my Rolex Sea-Dweller. It is not my first Rolex, however it's a dream come true!
A trader who goes under the name Ben Watches was interested in trading in my Rolex GMT Master ref. 16753, on a used Sea-Dweller. The GMT-Master didn't get much wrist time and spent most of its time in the vault. Two-tone is apparently not my thing. Of course, if you told me 6/7 years ago that I would own a Rolex Sea-Dweller I would have told you, that you're bonkers. And well, it has been an interesting 'ride' and many watches have come, and have gone.
Before the GMT-Master 2-Tone that has just left, there was a Maurice LaCroix Masterpiece Tonneau Phase de Lune, a Doxa 600T Sharkhunter (dumb, dumb, dumb, I should have kept it), a Doxa 750T Sharkhunter (which I found to large), a TAG Heuer Autavia (another one that I should have kept), a vintage Lusina Super Compressor (that just too small with a diameter of 34mm), a Hamilton with three timezones and a yellow strap, a black Fortis Pilot, a Fortis Spacematic, a Meistersinger, several Omega Seamaster Professional watches (both the black and the blue version) and a few more.
However now it's time for the one that I've wanted to a long time. Owning a Sea-Dweller has been a dream for many, many years. I never thought it would ever happen, but now the time has finally come. No more words, just some photos and I'm gonna enjoy my new watch!
https://monochrome-watches.com/sea-dweller/