Monochrome's Top 10 Best Watches of the Year 2012
In previous years I tried to nominate my personal choice of best watches in several price categories. Since Monochrome usually covers watches above 10k, it was an unfair competition in that highest segment of the market, so this year I'll refrain from that approach. 
What I'll do is go through the best and/or most desirable watches and I'll motivate my choice. Of course everything boils down to a matter of taste, however it is also very important to be able to see through the marketing stories and be able to separate the good from the bad. In no particular order I'll give you my Top 10 Best Watches of 2012.
Patek Philippe Nautilus Chronograph ref. 5980/1a
Earlier this year Patek Philippe launched a white dial version for several models of the extremely popular Nautilus collection. I've always liked the Nautilus models, from the straight forward stainless steel ref. 5711/1a, the ref. 5712/1a (with power reserve and moon phase) to the ref. 5980/1a, being the stainless steel Nautilus chronograph that I have praised here and here before.
I immediately loved the new looks of the white dial, because it's so fresh, clean and summery. All models in the Patek Philippe Nautilus are perfect all-round watch with enough high-end chic for the board room and enough sportiness for the golf course or swimming pool. My personal favorite and in my humble opinion one of the best watches of 2012 is the Nautilus ref. 5980/1a with white dial.
A. Lange & Söhne Lange 1 Tourbillon Perpetual Calendar
The new Tourbillon Perpetual Calendar, that was introduced in January of 2012, embodies everything that A. Lange & Söhne stands for. Technical perfection, a classy design, continuous legibility and never shy to overcome technical challenges. Or as I put it back then…
"The new Lange 1 Tourbillon Perpetual Calendar is a magnificent piece of horology, technically very complex and visually it shows the understated classic, elegance we know Lange und Söhne for."
It is A. Lange und Söhne's first:
tourbillon watch where the tourbillon is not visible on the dial side
tourbillon with an automatically wound movement
tourbillon with a stop-mechanism
…and it also features an instantaneous (!!) perpetual calendar. What I like very much about it, is how they integrated the perpetual calendar in the rim of the dial. This way it doesn't clutter the dial, that unhindered shows the time, a day/night indication, day of the week, date and moon phase.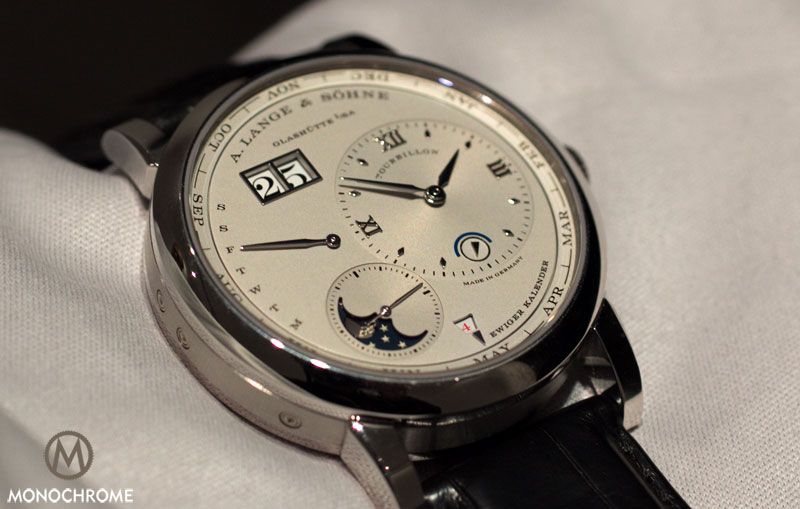 Ochs & Junior Annual Calendar
Ochs & Junior is a brand we know for their intelligent technical innovations, thinking outside the box. And that's also the case with their new Anno or as it is now called Annual Calendar. While the famous MIH Watch needed only 9 parts for its annual calendar (a world record at that time), Ochs und Junior needed only 5 parts to create the new Annual Calendar, while cleverly using the back side of the dial!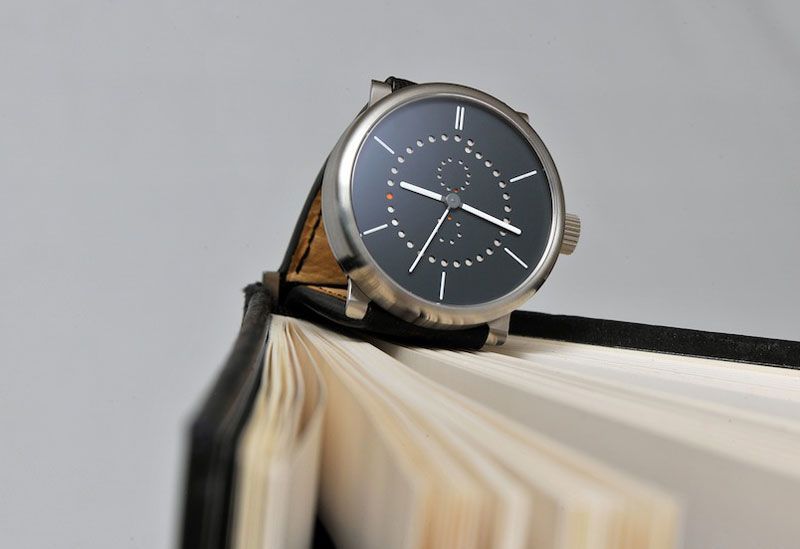 No tourbillon, no typical Haute Horlogerie finish, but a very clever annual calendar design, based on a rock solid ETA 2824-2. The result is a watch with a very clean design, extremely legible and less parts that can break down when the watch ages and less parts that need to be serviced.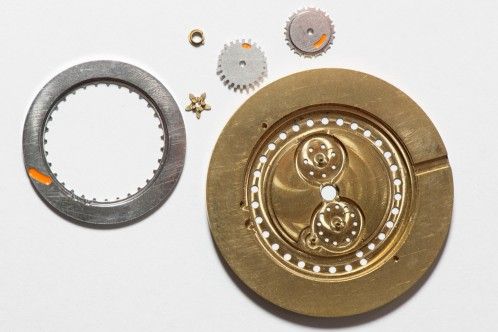 HYT H1
The first Hydromechanical Timepiece in the world and it looks as amazing. With specifications, a design and a photo like this… what else do I need to say? The HYT H1 is simply übercool and deserves a price! Oh wait, it already won the Innovation Prize at the Grand Prix d'Horlogerie de Genève this year (check here for the other prize winners).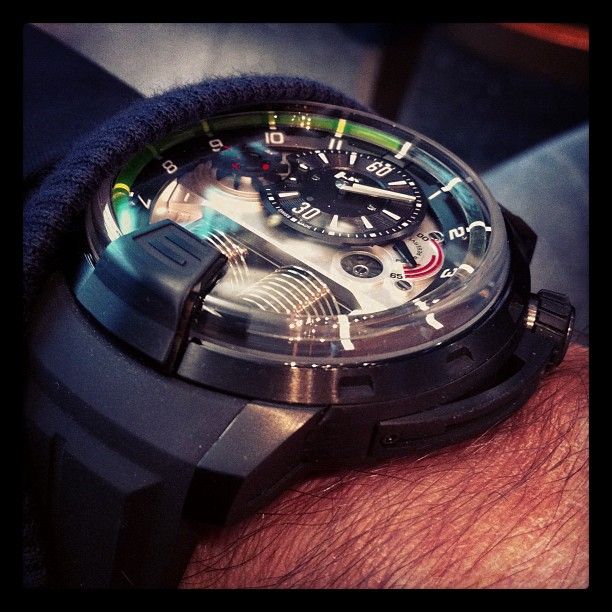 Speake-Marin Resilience
When Peter Speake-Marin told me he was terminating the Original Piccadilly with Enamel Dial I was slightly puzzled. Did he really mean that? His best selling piece and on its way to become an all time classic. Peter Speake-Marin was very serious about it, however at that time he didn't tell me that he was planning a new Piccadilly, now called the Resilience. Again a bold version of a perfect classic dress watch, with a hint of officer's style and an oversized pilot's watch diamond shaped crown. And again with the gorgeous super-white enamel dial with Roman numerals.
The new version features a new movement with a 5-days power reserve and all other signature features that we know Peter Speake-Marin for. As an owner of the original Piccadilly I'm very glad to see that more collectors can obtain one of these gorgeous timepieces!
IWC Pilot's Watch Worldtimer
Because not every watch has to be perfectly balanced, featuring an understated elegance and a classic dial. No, the IWC Pilot's Watch  Worldtimer ticks a few other boxes. Of course it's legibility is superb, although you might doubt that with the rather busy dial. However the pitch black dial and the bright white hands and numeral/markers show so much contrast that it is always easy to read the time. Even at night, because the luminescent material on the hands and four hour markers (@ 12, 3, 6 and 9) offers, in my opinion, the best legible watch for reading time in the dark.
Besides that, the worldtimer is easy to adjust and functionally just perfect. It allows you to see the time in all time zones around the world, in just one blink of an eye. IWC's new Pilot's Watch Worldtimer looks cool, rugged, sporty and even combines very nicely with a shirt and jacket. An excellent watch for those who do business around the world or travel for fun.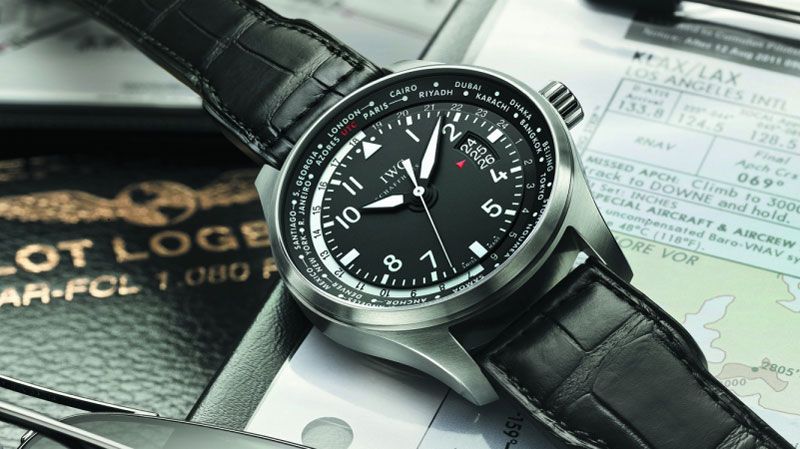 Montblanc TimeWalker TwinFly GreyTech
A watch that also made a lasting impression is the Montblanc TimeWalker TwinFly GreyTech, a very cool, contemporary, design that is like the icing on the TimeWalker collection. This limited edition is unfortunately some 40% more expensive then the regular TimeWalker TwinFly, but it has THE looks!
On the other hand, the 'regular' TwinFly isn't anything but regular. It features an in-house developed and manufactured movement that is the first (and as far as I know the only) flyback chronograph featuring both a central seconds and minute hand that fly back. Hence the name "TwinFly". To read more about its very impressive specifications, please check my hands-on review here. Besides all that it's a serious great bang for the buck!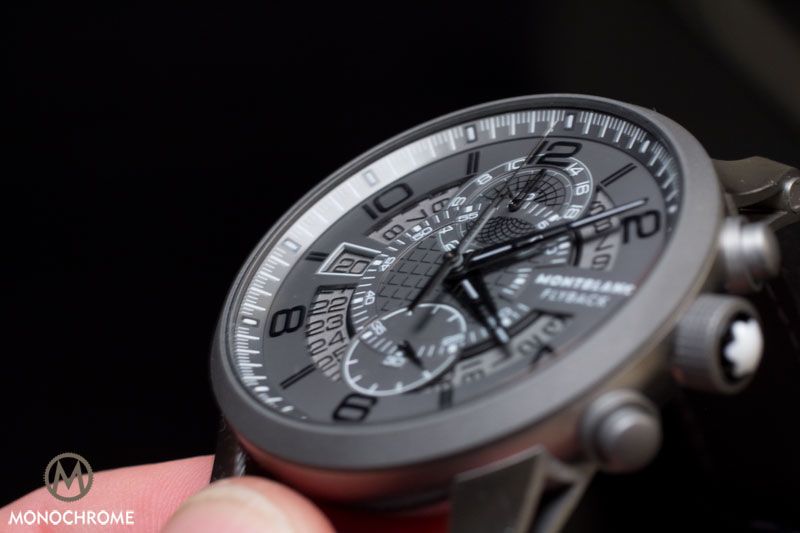 Audemars Piguet Extra-Thin Royal Oak 39 mm
The new version of the Royal Oak ref. 15202 with the petite tapisserie dial that I love so much, is also one of my favorite watches of 2012. Immediately after seeing the new version (see here) I was so enthusiastic that I bought a vintage Royal Oak ref. 5402st that visually comes closest to this new version.
AP also released a larger version of the Royal Oak, measuring 41 mm in diameter, and a new version of the Royal Oak Chronograph, however the new version of the so-called Jumbo is by far my favorite and also the new version of what Gerald Genta designed in 1972. The ultimate luxury sports watch in stainless steel. Good for any occasion, dress or casual, and a pleasure to wear because of its sleek design and perfect wearability.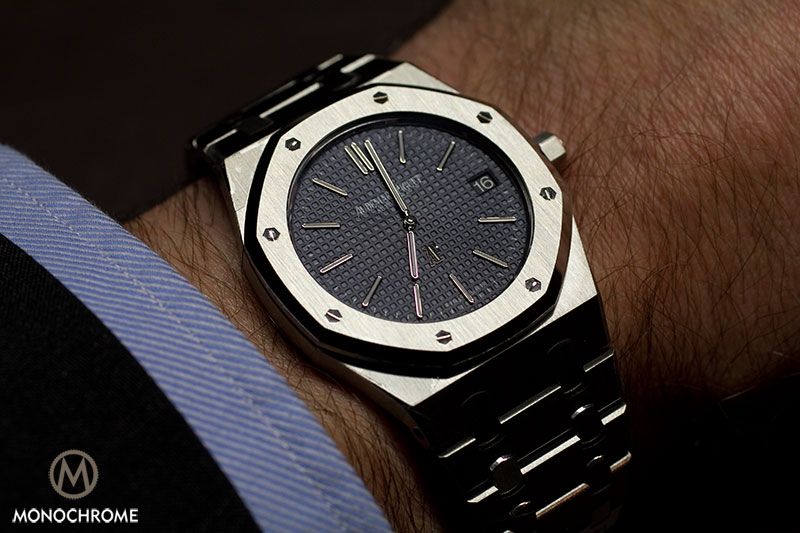 Biegert & Funk QlockTwo W
Yes, it's a quartz watch. No, Monochrome usually NEVER covers anything with a battery. But sometimes we need to make an exception and in this case I simply cannot ignore the incredibly ingenuity of a wrist watch that tells time in words. What Biert & Funk achieved with the QlockTwo W is that almost every watch journalist I spoke during Baselworld 2012  was talking about this very timepiece. That's why I covered it in the first place (see here) and that's why I find it one of the top 10 watches of 2012. Gosh… who would have thought that I would select a quartz watch in my personal top 10…
Rolex Submariner No Date ref. 114060
Another odd piece in my Top 10 Best Watches of 2012, is the presence of a Rolex. On Monochrome we don't cover Rolex as much as many other weblog do, but to be honest, the new Submariner No Date ref. 114060, or short Sub ND, looks rather attractive. It's a very, very familiar looking watch (hey, Rolex invented this look) and with the chronometer certified movement, like in the vintage Submariner ref. 5512, it also features the 4 lines of text between the center of the dial and the 6 o'clock position.
OK, it lacks a date and personally I prefer a chronograph over any other complication. Besides that I think a worldtimer is by far the most handy complication to have on your wrist watch, still, this new Sub ND is in my opinion a winner. Simple, rugged, sporty and true to its origins. Never out of style.
________________________________________________________________________________
Note from the editor: Looking back at this Top 10 is kind of weird for me. There are so many impressive, stunning, mind-blowing and simply beautiful watches that came to mind, however I in this article I am limited to 10 watches. A good thing is that actually all watches featured on Monochrome are part of my personal Top X watches, because it's simple… if I don't like it, I don't write about it. The more time I can spent on Monochrome, the more watches that can be covered. 
My goal for 2013, is to be able to spent more time on bringing you news, review and interesting back ground stories about watches that matter! 
Happy new year to everyone of you and thank you for reading Monochrome! It's been a wonderful year for Monochrome because we welcomed double the amount of readers compared to 2011 and realized more than 2,5 million page views.
Wishing you all the best for 2013!
Frank
Owner and executive editor for Monochrome Watches.
https://monochrome-watches.com/monochromes-top-10-best-watches-of-the-year-2012/