The Dutch watch magazine Watching gives attention to Independent Watchmakers. The recent issue features the first article about an independent… this time: Sarpaneva.
Yours truly is the writer of the article and i want to thank Watching for paying attention to Independent Watchmakers. This article is first in a series called 'opgeMERKt' which could be translated in noticed. And the name actually says it all…  these articles can help Independent Watchmakers to be noticed.
It will give a short introduction of the watchmakers and his watches. Since there's so much to tell, further information can best be found online. Monochrome already writes about Independent Watchmakers, including the watchmaker of the first article, Sarpaneva. In Watching's next issue another 'opgeMERKt' about another Independent Watchmaker.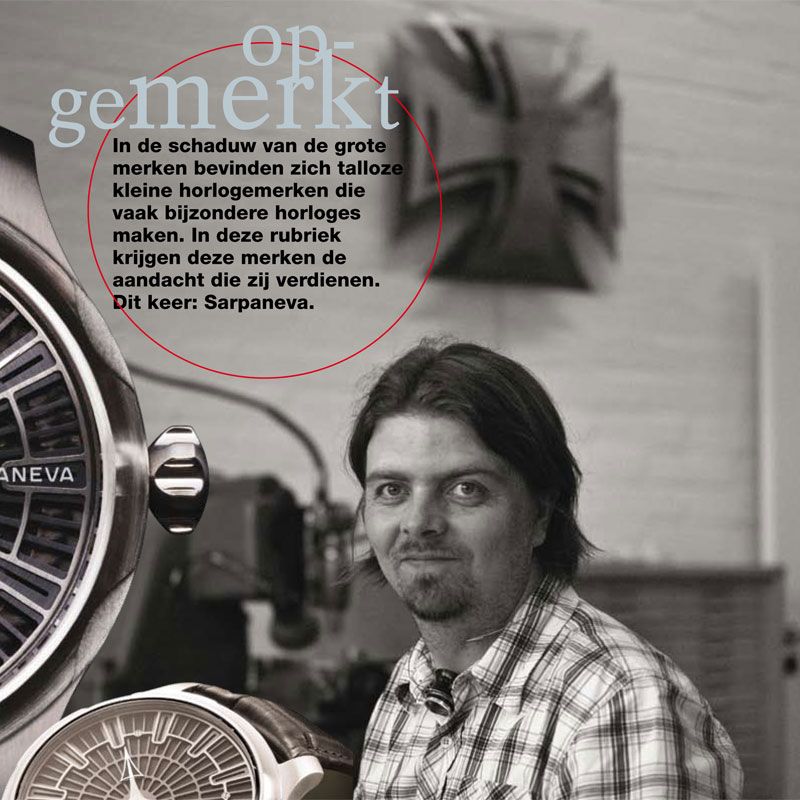 For more information you may want to use the search function on Monochrome.
Worldtempus.com published my 'chronicle' about independents vs big names; soon part II will follow.