Independent Haute Horlogerie vs. the 'BIG Names' part 2
Independent watchmakers and the 'BIG name' brands are very different. Yet they all aim for the same goal, which is making (and selling) beautiful watches. In a series of articles i will share some observations and thoughts.
In my first chronicle about Independent Watchmakers & the 'BIG name' brands I wrote about the difference in reputation and the role of marketing. The 'BIG names' usually have a name that is well known to most people, especially among watch collectors. Not only a long history plays a role in this, also huge marketing budgets helps relatively new-comers to build a reputation very fast.
Just take a look at these ads of Omega and Patek Philippe. They look familiar, don't they? You have probably seen them in numerous magazines. And advertising in print media is expensive!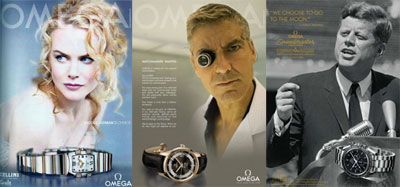 Independent Watchmakers don't have huge marketing budgets, get almost no media-attention in print media and marginal attention from online media. They have to be innovative in their ways to communicate with potential customers. Some Independent Watchmakers use social media like Facebook and Twitter and instead of the institutionalized media, they use online media like weblogs.
In part 2, that has just been published on Worldtempus.com, i'll share some thoughts about the differences in how a new watches grows from idea to final product.
Feel free to share you thoughts on this matter, by posting a comment or sent me an email. Stay tuned for part 3.
https://monochrome-watches.com/independent-haute-horlogerie-big-names-part-2/