HIBAW: (Honey I Bought Another Watch!): The Holiday Edition
We are fast approaching the holiday season.  With it comes the promise of seeing family and all your favorite foods and festive, joyous decorations.  Oh, and then there is the unbearable agony of having to figure out what to get for your wife or girlfriend!
If we revisit the past HIBAW articles I've introduced handbags, scarves and bracelets to the list of things that can be readily had and used to distract attention away from the shiny new Voutilainen or Grönefeld watch you just bought. Now it's really pay-back time! Let's get creative and get shopping!
Five Golden Rings!
A recurring theme in my life and in my writing is that jewelry never actually solved any problem… but it's drawn attention away from several big ones!  Let's look at rings!  CAUTION!  In certain parts of the world, giving a ring for a holiday or a birthday is a non-refundable event.  By that I mean – if you call it off – SHE keeps the ring.  (If you're not married and your not in it for the long-term – avoid uncomfortable situations… avoid rings!) Each major jeweler has their own collection of 'go-to' pieces.  Here's a run-down of five of the best:
Tiffany : Pretty much anything that comes out of the pale blue Tiffany & Co. box will turn any frown upside-down.  The 'Etoile' (Stars) collection are rounded bands set with either a few 'stars' (diamonds) or in pavee they become entire galaxies!
Cartier : Parisian jewelers extraordinaire Cartier present each of their lines in a way that allows you to buy in for a little (offering themed trinkets and do-dads) or you can buy in for a lot (full-blown masterpiece creations in precious metals and gem-stones!)  If you want to put your feet in the water without getting totally soaked think about a ring!  The Trinity ring is a storied piece.  The LOVE ring will go with the bracelet you bought her back in August!  Try something for the Maillon Panthère collection playful yet bold and stylish!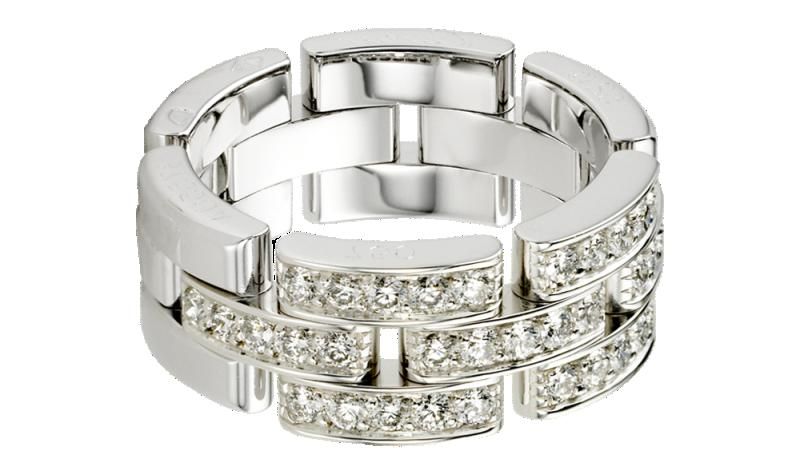 Chopard : (Before you ask) YES – they make jewelry too!  For Swiss jeweler Chopard, the watches came after the mind-boggling jewels!  The Happy Collection does what it says on the can!  Those free floating diamonds, spin and sparkle  –  levitating moods in the dead of deepest darkest December!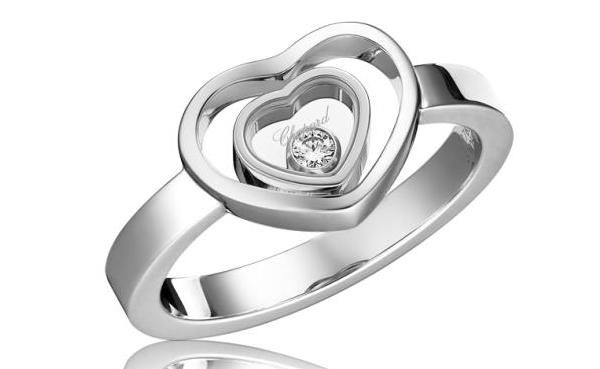 Van Cleef & Arpels :  Another one of those names that people associate closely with watchmaking, due in part to the success of the Extraordinary Dials TM  collection.  From their boutique in place Vendome, Van Cleef & Arpels are first and foremost jewelers to the jet-set.  The Alhambra collection is reminiscent of something from nature, like a flower or four-leaf-clover, but also looks like something architectural or design oriented.  Present it to the lady in your life and see if your luck changes!
Boucheron : Boucheron (again of place Vendome) is good at presenting so many things (like the other brands mentioned here) that it's easy to loose sight of what they are know for!  While they tick all the right boxes in the watches, fragrances and even luxurious cell phones (vis-à-vis their partnership with Vertu) – it's really about the gold and diamonds for Boucheron!  The Quatre collection is made to look like a 'stack' of narrower rings – but is actually all one sculpted piece! 
Naughty or Nice?
Want another option or addition for under the Christmas tree? When you make your list, and check it twice consider some sleepwear. Let's face it – most guys buy things that are tasteless in an effort to try to be 'racy.' Use my little chart to figure out how profound or perverse to be:
| | |
| --- | --- |
| 1. I buy watches because I'm a confident person | TRY ME |
| 2. I buy watches that make me feel confident! | TRY ME |
| 3. I buy watches on auction websites by accident because I don't know how to bid! | TRY ME |
| 4. I'm Amish and I don't buy watches! | TRY ME |
| 5. I buy watches as an investment | TRY ME |
| 6. I buy watches after I liquidate investments | TRY ME |
This article is written by Mario Squillacioti, contributing writer for Monochrome Watches.
https://monochrome-watches.com/hibaw-honey-i-bought-another-watch-the-holiday-edition/