Habring2 comes with Doppel 3.0 in 2013
When Habring² introduced the Doppel 2.0 they could not have imagined the immense success they had with this model. It sold out in a blink of an eye and on top of that they won the Sports Watch Prize at the Grand Prix d'Horlogerie de Genève 2012.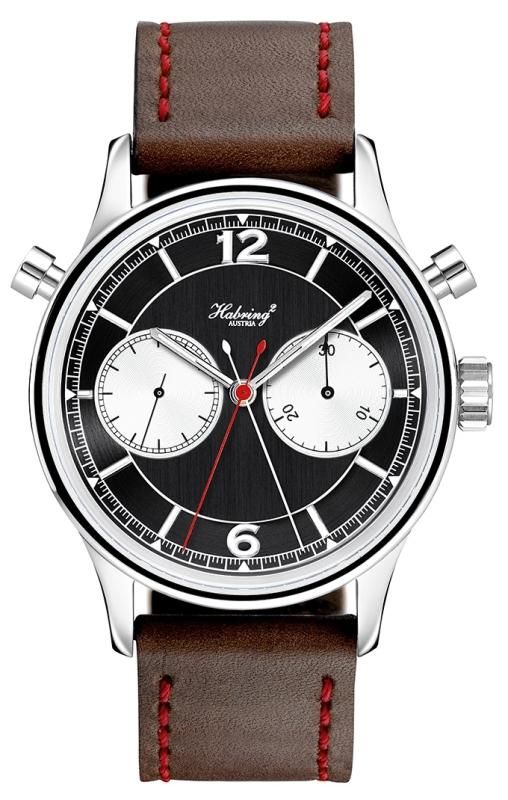 20 Years ago Richard Habring was responsible for developing the doppelchrono for IWC and now it is patent-free, wife and business partner Maria and he released an improved rattrapante or split-seconds mechanism in the Doppel 2.0. Because the limited edition of 20 pieces sold out (way too fast), Habring² will come with a Doppel 3.0 next year.
I just wished I had jumped to the occassion when the limited Doppel 2.0 was released, however I was too late. So the news of the Doppel 3.0 sounds good to me and I'm looking forward to getting some hands-on time with it!
The successor of the Doppel 2.0 should be available in second quarter of 2013. The grey/black dial will remain as the only parallel to Doppel 2.0, just the color accents will change from orange to red.  Besides a black and grey dial, there will also be a new silver dial version as third dial choice.
However the biggest change is a reduction in the number of pushers. The Doppel 3.0 will not come with 3 pushers (like the Doppel 2.0) but will come with two pushers only! One for the start-stop-reset sequence and the other one for operating the split-seconds hand. With this modification the Doppel 3 gets more influenced by the iconic split-seconds pocket-chronographs used for sports-timekeeping in the late 1960's.
Since the news about the Doppel 3.0 is so new, there is no price mentioned yet, but just for reference: the Doppel 2.0 came at a price of € 6.000 Euro. It should be said though, that a price increase of around 10% can be expected, due to more and more in-house parts replacing the former ETA-parts. Soon after Baselworld 2013 Monochrome will come with a hands-on review!
Here's the link to the Habring² website.
This article is written by Frank Geelen, executive editor for Monochrome Watches.
https://monochrome-watches.com/habring2-comes-with-doppel-3-0-in-2013/