Jumping Seconds also called 'Dead Beat Seconds' or 'Seconde Morte' is a quite rare complication. It makes a mechanical watch tick like a quartz watch. The Austrian independent watchmaker Richard Habring created his own dead beat complication.
The second hand of a mechanical watch with dead beat seconds complication, progresses like a quartz watch. The seconds hand sits on a seconds mark for one second and then jumps instantaneously to the next seconds mark, exactly like a quartz watch. Other mechanical watches have a smoothly sweeping second hand.
There are only a few watches with this complication. A few decades ago Chézard produced several calibers with a dead beat seconds complication. These movements are almost impossible to find these days. Habring² was able to source a number of Chézard caliber 116 originally produced for Doxa. This caliber is based on the basic A. Schild caliber 1604B.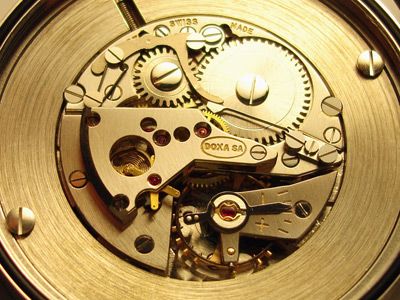 Besides the rare jumping seconds complication it features a hacking seconds facility and the extremely unusual "stop seconds" feature. This means that if you press the winding crown towards the case the sweep seconds hand stops; when you release the crown the seconds hand then continues. Both this feature and the "hack" seconds are operated via the additional mechanism that Chezard have constructed on top of the basic watch mechanism. Unlike most "hack" seconds systems the balance does not stop and the watch continues to keep time. These features make it easy to set the time very accurately.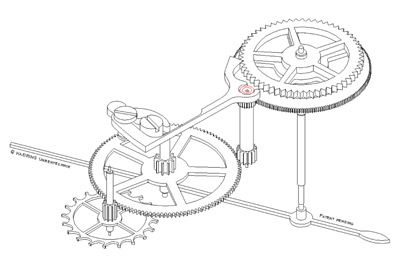 Since the Chézard movements are not available anymore it actually meant the end of an affordable mechanical watch with a jumping seconds complication (yes, there are a few more available however for completely different prices). I can only imagine many watch collectors regret this. Lucky for us Richard Habring developped his own jumping seconds mechanism!
The Habring² jumping seconds mechanism is fit on an ETA "Valgranges" movement. The escapement parts are of chronometer quality and it's equipped with a Triovis regulation system.
The Jumping Seconds has a 42mm stainless steel case and is available as manually wound version or with an automatic movement.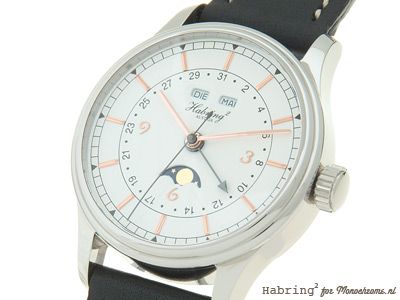 The Jumping Seconds with manually wound movement is a time only version. When equipped with an automatic movement it's available is 4 different versions: date, date and power reserve, date and UTC or a version with day, date, month and moon phase indicator. And the good new… the manually wound version starts at € 3.150 or $ 4.650  (at the current exchange rate).
https://monochrome-watches.com/habring-jumping-seconds/