Industry News
Alpina AlpinerX Launches on Kickstarter and it's Selling Like Hotcakes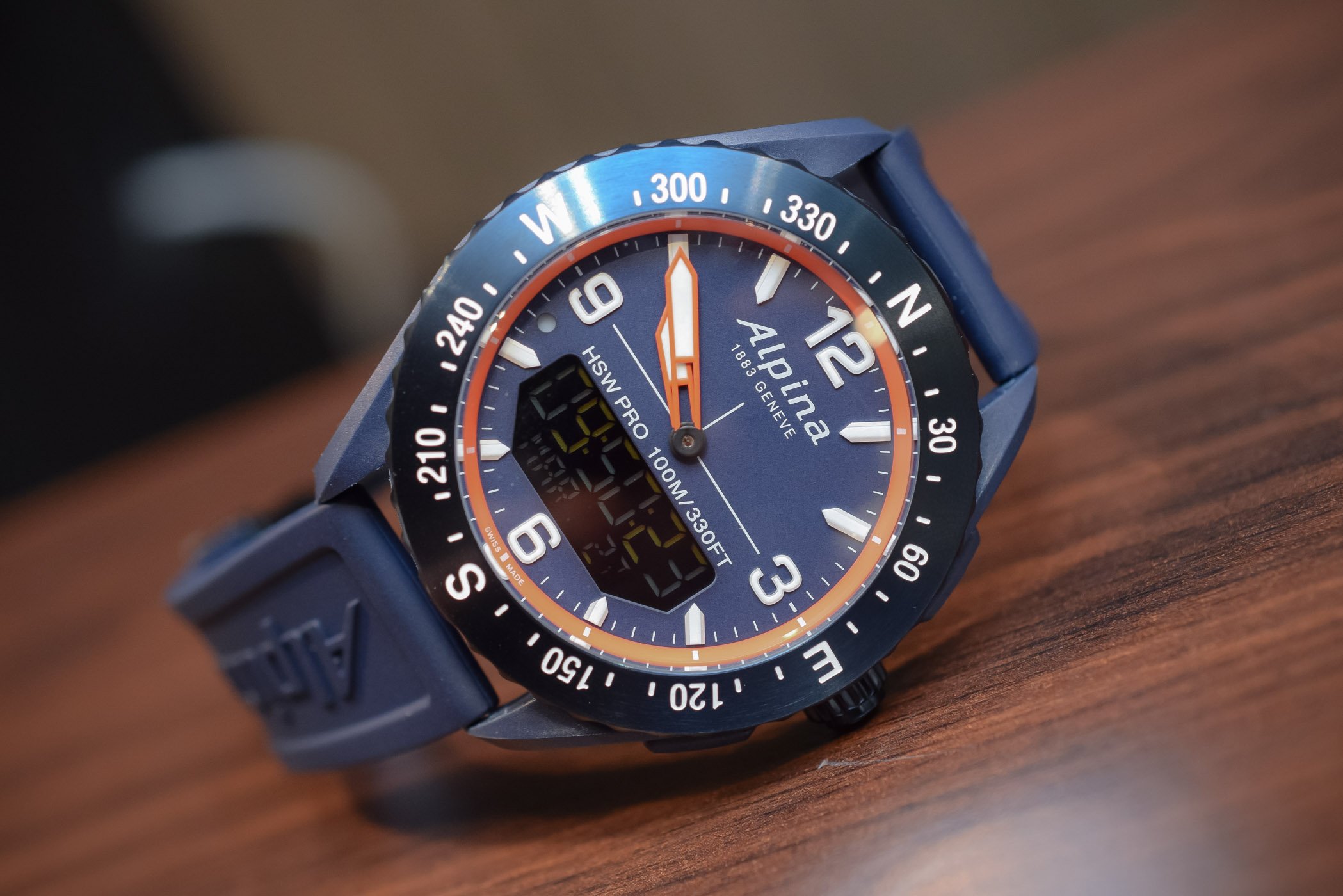 Smart watches, quartz watches, digital watches… that's nothing for MONOCHROME. You know us, we cover high-end mechanical watches (and a value proposition once in a while), because the beauty of mechanics is what gets us going. The other day, however, Alpina launched their latest creation on Kickstarter and I think that's rather novel. A big and established brand launching their latest watch on a digital platform mostly used by new-comers.
It's not the watch that we're interested in, it's the business aspects of this rather unusual move from Frederique Constant / Alpina that got our attention. Big brands usually do not launch online. Maybe a handful of pieces will be sold exclusively online like for instance Jaeger-LeCoultre did with the Geophysic True Second Limited Edition and, during SIHH 2018, with the Polaris Memovox. It happens, but only scarcely and in limited quantities. Until now that is! A full online launch of Alpina's newest piece, a battery-powered outdoor smartwatch that is packed with a plethora of functions, started only a few days ago and reached its goal more than twelve times over.
When we met with the brand last Tuesday morning, they were close to CHF 500k (CHF 488K to be precise) and today, a few days later, they are already well over CHF 600,000 with more than 1,000 backers. OK, the price is compelling, and the offering is also compelling with some 3,200 colours variations that you can configure yourself in the Watch Configurator. Online configuration, online purchase, and no retailers are involved. It's direct manufacturer to end-consumer business. This is different from the online configurator of Armin Strom, which is more of a support for retailers who do not need to have a large collection in store, although online purchases are also welcomed.
Ad – Scroll to continue with article
Since we here at MONOCHROME are not interested in smartwatches, we won't describe the AlpinerX's functions, save one… The function that did get our attention is the UV indicator that seems very handy (did I use enough sunscreen?) and not just a doublure of something the iPhone already does.
Twenty-one more days to go and we're curious to see the results when the Kickstarter campaign is over. Kudos to Alpina for this bold business move!
https://monochrome-watches.com/alpina-alpinerx-launches-on-kickstarter-and-its-selling-like-hotcakes/