Weekly Watch Photo – Citizen Automatic Divers
After a slow week I'm gonna start of the new week with a set of magnificent photos. Monochrome's Weekly Watch Photo shows a watch that brings back memories, a Citizen Automatic Divers, my first watch with an automatic movement. 
The Citizen Automatic Divers was specifically bought for vacations and served as reliable vacation watch on many occasions. The Citizen strapped on a NATO strap has joined me to great depths (at least to a max of 35-40 meters) and great heights. The photographer, Martin Krocil, shows us more of his amazing photos of his watches in water.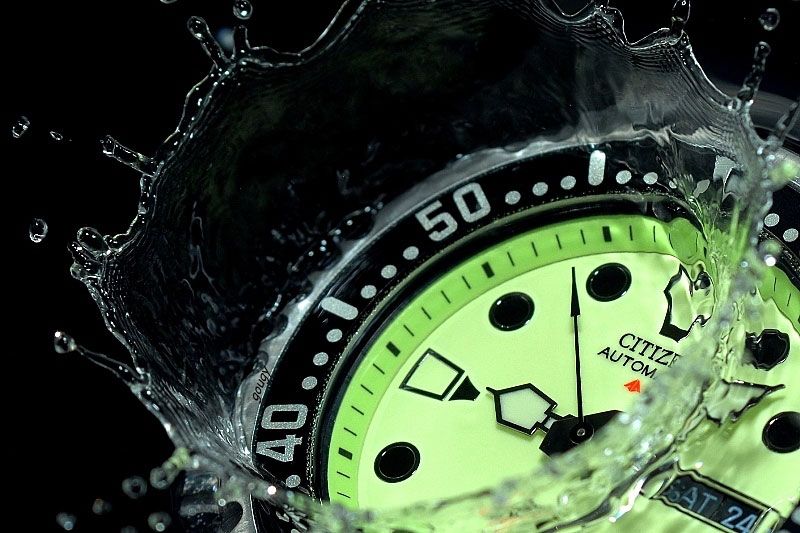 Martin Krocil has been collecting watches for more than 20 years and he has done this in a way that is familiar to many of us, buying, selling, trading and exchanging. He has always wondered how those beautiful watch photos (most people who frequent forums or follow Monochrome, will know which photos are meant) are made. Are they computer graphics or real photos but takes from a watch without the crystal?
In 2004 he bought his first DSLR (a used Nikon D100) and photography madness began. Martin is always trying to create non-traditional watch photos that still are 'photography' and not 'graphic'. Since he doesn't own Photoshop or similar software, he doesn't rework the photos and they are what they are. A really impressive accomplishment if you ask me!
Martin also shows the Omega Seamaster Professional Chronograph, the predecessor of the Seamaster Planet Ocean Chrono that we reviewed here, in an entirely new way. Lume and bubbles….. lots of bubbles!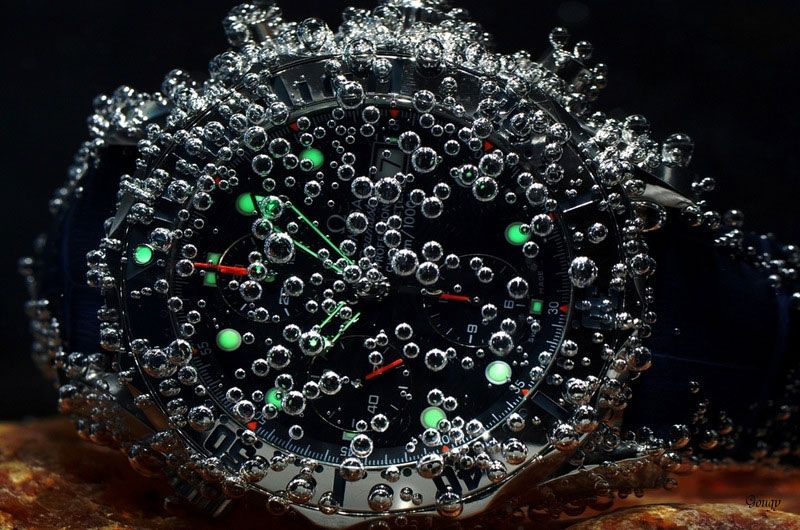 Martin: My pictures are not perfect at all I am still an amateur with limited resources (my studio means: kitchen and bathroom at home), but one day I may buy real macro lens and maybe better than several years old DSLR body (currently using Nikon D2x and mostly a fixed focal length 35mm with macro lens attached) and lets see if it helps to create better pics.
According to Martin, making photos with bubbles is easy…. use sparkling water.
Smaller bubbles are more challenging to make. You just have to leave the watch in still water for day or two and they appear. So than it's important to not disturb the bowl with water and watch too much and start making photos.
Than there are the "Lumeshots". Martin uses the lowest ISO (100) and the rest is just lighting and set-up. He emphasizes not to use UV light, because that really does not help the colors of the photo.
The rest is just learning from mistakes and trying new ways, like putting Seiko into a freezer 🙂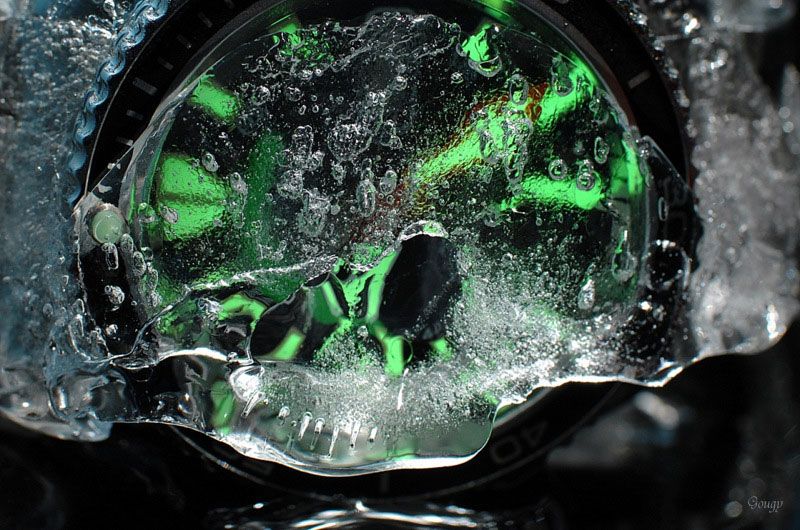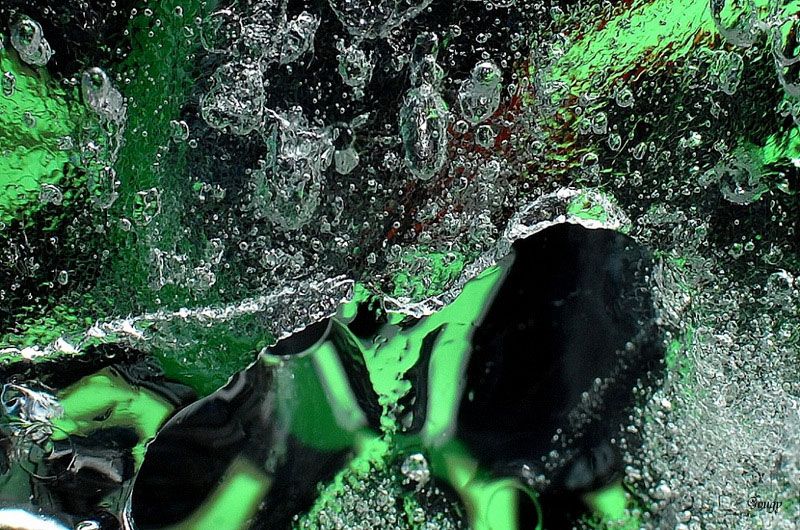 A big thanks to Martin Krocil for sharing his photos and explaining more about how he made them!
https://monochrome-watches.com/weekly-watch-photo-citizen-automatic-divers/