Weekly Watch Photo – A. Lange & Söhne 2013 novelties
A. Lange & Söhne is one of the most covered brands in Monochrome's Weekly Watch Photo. No wonder, with the world's most beautiful movements as featured in the A. Lange & Söhne Double Split, exquisite dials as the Zeitwerk Handwerkskunst or stunning complications as in the Zeitwerk Striking Time. 
And then consider that it is "just" 23 years ago since this brand was resurrected after the reunification of East and West Germany. Just image what a spectacular job the people at A. Lange & Söhne have done, as in this short time they have become a dream brand of many watch aficionados.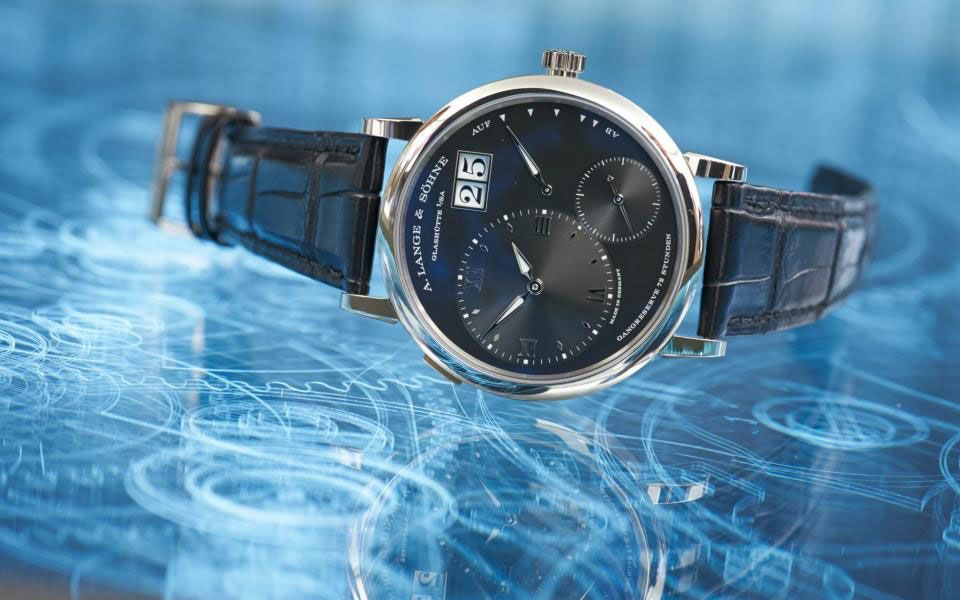 This Grand Lange 1 in white gold is already a classic, despite its relatively young age. The (normal) Lange 1 has been in the Lange & Söhne collection since the beginning in 1990. That's just 23 years ago, but a watch that is unchanged in the collection for 23 years is a rarity these days.
There is the Lange 1, measuring 38.5 mm in diameter, and there is the Grand Lange 1 that measures 40.9 mm in diameter. Yes indeed, the Grand Lange 1 is indeed 2.4 mm larger. And you know what? Lange & Söhne developed an entirely new movement for the Grand Lange 1. The movement used in the Lange 1 is too small and does not perfectly fit in the Grande Lange 1 case. That's how "gründlich" these Germans are!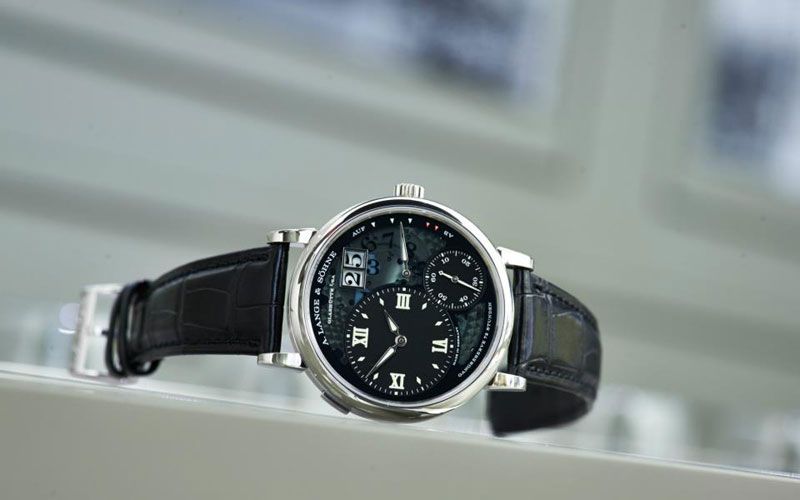 Another new Grand Lange 1 model and this is probably the most sporty in the entire A. Lange & Söhne collection. This new Grand Lange 1 "Lumen" that we already introduced in December 2012 (check here). Its smoky sapphire crystal dial reveals parts of the main plate and bridges. Hands, hour markers and the outsized date are all treated with luminescent material and shine bright during the day's darker hours.
Classic, stylish, time-less; that's Lange & Söhne's imago and the new 1815 Rattrapante Perpetual Calendar perfectly fits Lange & Sönhe's profile.
The "Rattrapante" part in the name already indicates that it has a split seconds chronograph or doppelchrono (as it is called in German). By the way, rattrapante is the French name for a split-seconds chronograph. This type of chronograph has two seconds hands; at the first push both hands start together, the second push stops one hand while the other continues, and another push allows the stopped hand to catchup with the moving seconds.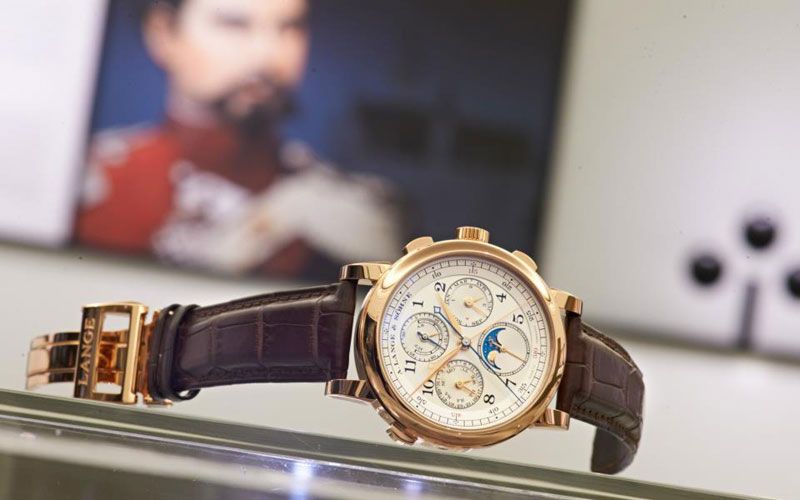 Another typical classic A. Lange & Söhne design… It is the 1815 Up/Down and features an off-center small seconds and power reserve indicator. The people over at Lange & Söhne shot some nice photos during the recent SIHH watch fair in Geneva.
When you see this classic and modest looking 1815 Up/Down it is hard to imagine that Lange & Söhne introduced the most expensive timepiece of the 2013 SIHH. Unfortunately there are no photos of the Lange & Söhne Grand Complication… yet.
However the good folks of Lange & Söhne put all 2013 new models, except the new 1.9 million Euro costing Grand Complication, together for this family photo.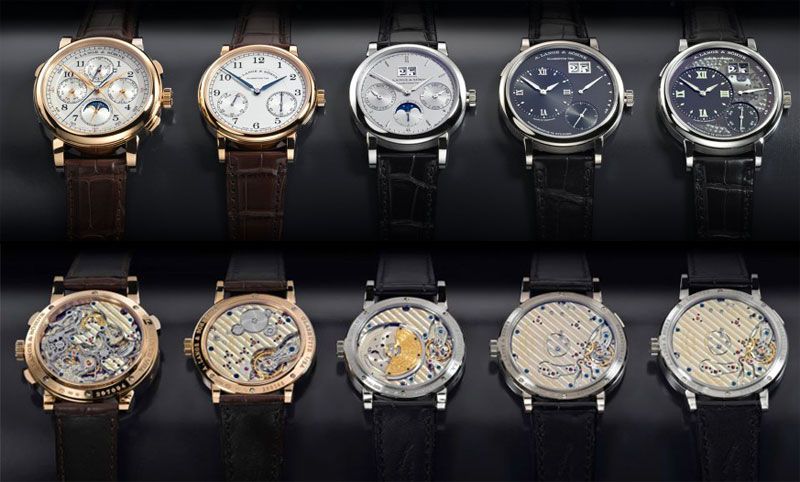 One of the things that collectors and aficionados appreciate so much about this Teutonic watch brand, is visible through the see-through case back: gorgeously designed and finished movements.
These photos are courtesy A. Lange & Söhne (check here for the website) and have also appeared in my article at AskMen that was published today. This article is written by Frank Geelen, executive editor for Monochrome Watches.
https://monochrome-watches.com/weekly-watch-photo-a-lange-sohne-2013-novelties/