Watch from my year of birth – part 2
More about my quest for a watch from my year of birth. A few days ago i already blogged about this quest, now the story continues. I'm considering (a reasonably priced) Rolex GMT Master 1675 or Submariner no-date ref. 5512 or 5513. But there are of course other options. Heuer and Omega also had some incredibly nice watches in that time. And although i've searched the internet, i'm sure there are many more nice watches from that time, that i haven't stumbled across yet. So i'm open to suggestions. Mostly i prefer chronographs, divewatches and GMT's, so toolwatches from the past.
I'm a Heuer fan, but i just can't think of many vintage Heuers that would meet my requirements in this case. Maybe a vintage Heuer Monaco would do, but somehow i would feel uncomfortable wearing such a watch on a daily basis. Most other Autavia models would only be less interesting as the one i already have and the vintage Carrera or Camaro are less appealing to me. The only one that rocks my boat big time is the Autavia Jo Siffert. The Autavia 1163T, also referred to as the Jo Siffert Autavia, was released in the same year as the first Heuer Monaco using the chronomatic movement i blogged about before. This one does have the chance of becoming a watchbox princess like my current Autavia, but maybe when it comes on the steel bracelet it would be easier to wear. I wouldn't mind giving that a try.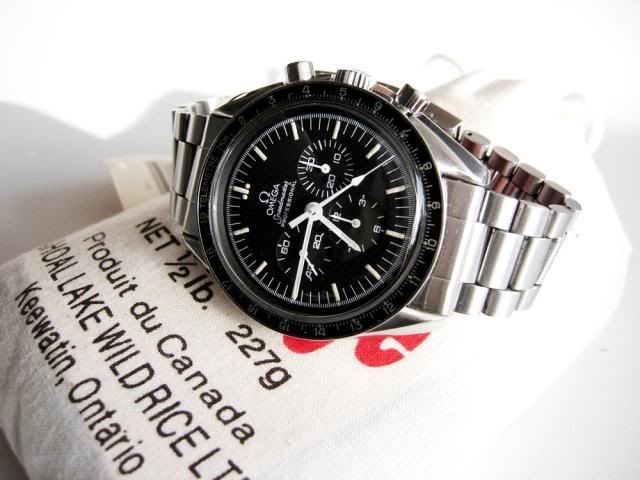 The last option i have been considering is the Omega Speedmaster Professional. The Speedmaster was a suggestion by Robert-Jan from Fratellowatches, who is a true Speedmaster addict. He started a website dedicated to the Speedmaster. Online there are many available, but finding one from 1971 seems quite difficult. Especially because many sellers state the wrong year because they thing the number in the caseback is the best way to tell it's ago. This is wrong because Omega used to produce loads of casebacks in that year that where used on watches sold in years to follow. It seems that the best way to tell the age of a Speedmaster is the serial number of the movement. The late Chuck Maddox has written about it on his website Chronomaddox.
If you have suggestion that might help me in my quest, than don't hesistate to respond to this post or sent me an email.
For the best reference about vintage Heuer watches, check On The Dash.
Lots of information about Omega Speedmasters can be found at Omega Addict, another website started by Robert-Jan.
https://monochrome-watches.com/watch-from-my-year-of-birth-part-2/