Calibre 11 – Vintage Heuer watches
Calibre 11 is the first automatic chronograph and the name of a new weblog dedicated to Vintage Heuer watches. If you're into vintage Heuer watches, you might want to check it out.
Since my first 'expensive' watch, a vintage Heuer Autavia, i'm a huge fan of vintage Heuer watches. Especially their chronographs. The fact they made the first automatic chronograph ever, also adds to my admiration of these watches…. OK, they developed it together with Buren, Breitling and Dubois-Depraz. Although i must admit some of the Heuer dive watches aren't bad either, i have a thing for chronographs. I ended up buying the diver's version of the Heuer Autavia 🙂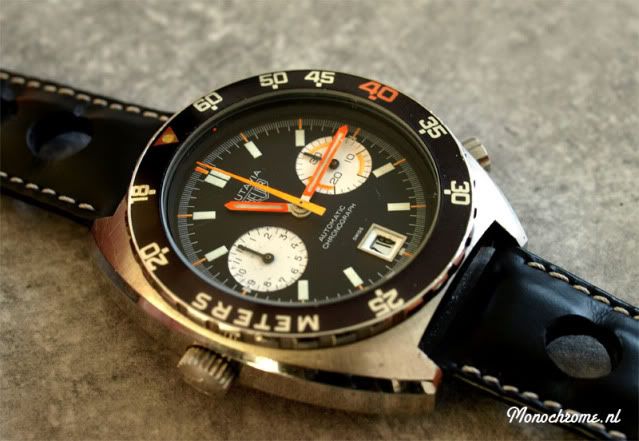 Unfortunately my biggest love (in watches), the independent watchmakers, hardly make any chronograph. Of course there are a few… the MIH Watch of course and the Habring² Chrono COS. Both beautiful chronographs and made by independent watchmakers.
If you're into vintage Heuer, take a look at David's weblog Calibre 11.
https://monochrome-watches.com/calibre-11-vintage-heuer-watches/