Thomas Prescher launches Nemo Sailor – first timepiece of a new collection
Thomas Prescher, master of Tourbillons, just launched the first model of a new collection. The new collection is the Nemo collection and the newest timepiece is called Sailor, the entry level of this collection. 
The Sailor is the first timepiece of the Nemo collection, that will comprise of three different timepieces. It is limited to 25 pieces and indicates time (hours and minutes) and the date. I think the following two timepieces of the Nemo collection will feature more complications, while keeping coherent with the design elements.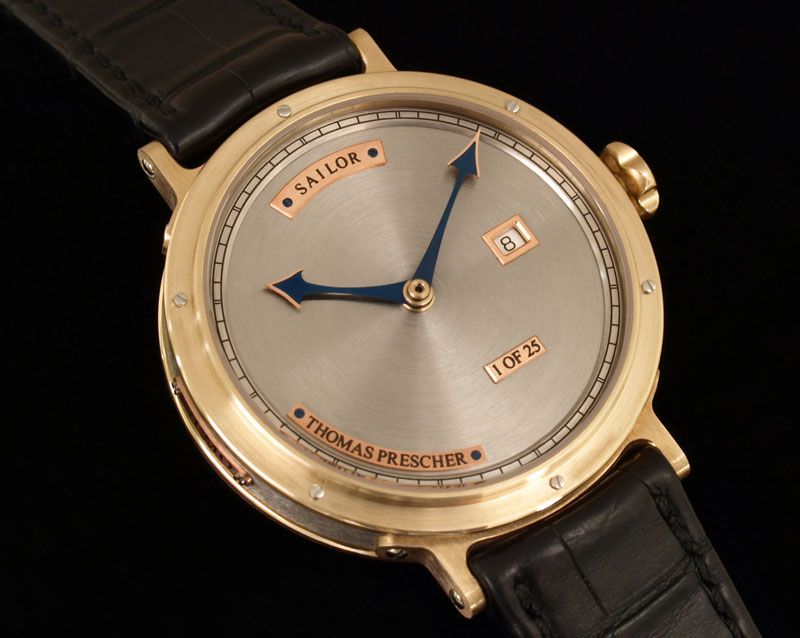 The Nemo Sailor looks like it is heavily inspired on Jules Verne and steampunk. Thomas Prescher found inspiration for the new collection, when working with his son on a project about Ancient Egypt. OK, you might not see the link to the new collection, but he made an excellent explanatory here on his website.
The mid-case has been made of nickel and lead-free stainless stay-brite steel, while the front and back are made of copper bronze. This is also what gives the watch that Jules Verne porthole look. The rotor… is a lovely fully close rotor.
The case measures 44 mm in diameter and 12 mm in height, depending on the movement used. Yes indeed, you may chose your own movement. Something Thomas Prescher has experience with as we've shown you here. In this particular model, Thomas Prescher used an ETA 2824, which is of course an rock solid movement that need no explanation. The transparent case back shows the special Nemo rotor.
One of the plates states "hand made" and that is exactly what you get with Thomas Prescher. Whether you choose to get a watch with your own family crest,want to him to use a specific movement or maybe even his Mysterious Double-Axis Tourbillon!
After Baselworld, where Thomas Prescher will present his new watches, I will share more information and of course photos! I'm already looking forward to seeing the Nemo Sailor 'in the metal'.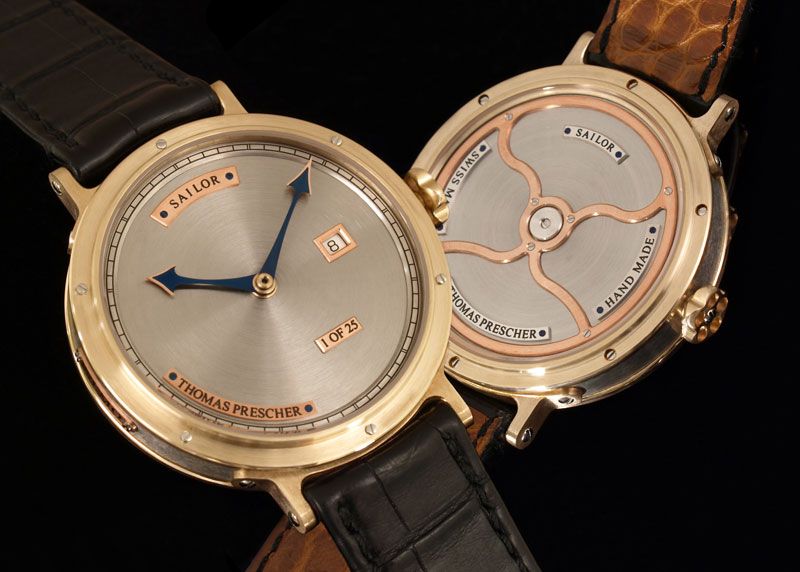 To get a good insight in how Thomas Prescher was inspired for the Nemo collection, I can really recommend to take a look at his website here.
https://monochrome-watches.com/thomas-prescher-launches-nemo-sailor-first-timepiece-of-a-new-collection/