The Petrolhead Corner
John Dodd's Unique 27-Litre 'The Beast' Up For Sale
Hugely impractical, comically large, cartoonish, absolutely bonkers, and once the world's most powerful car!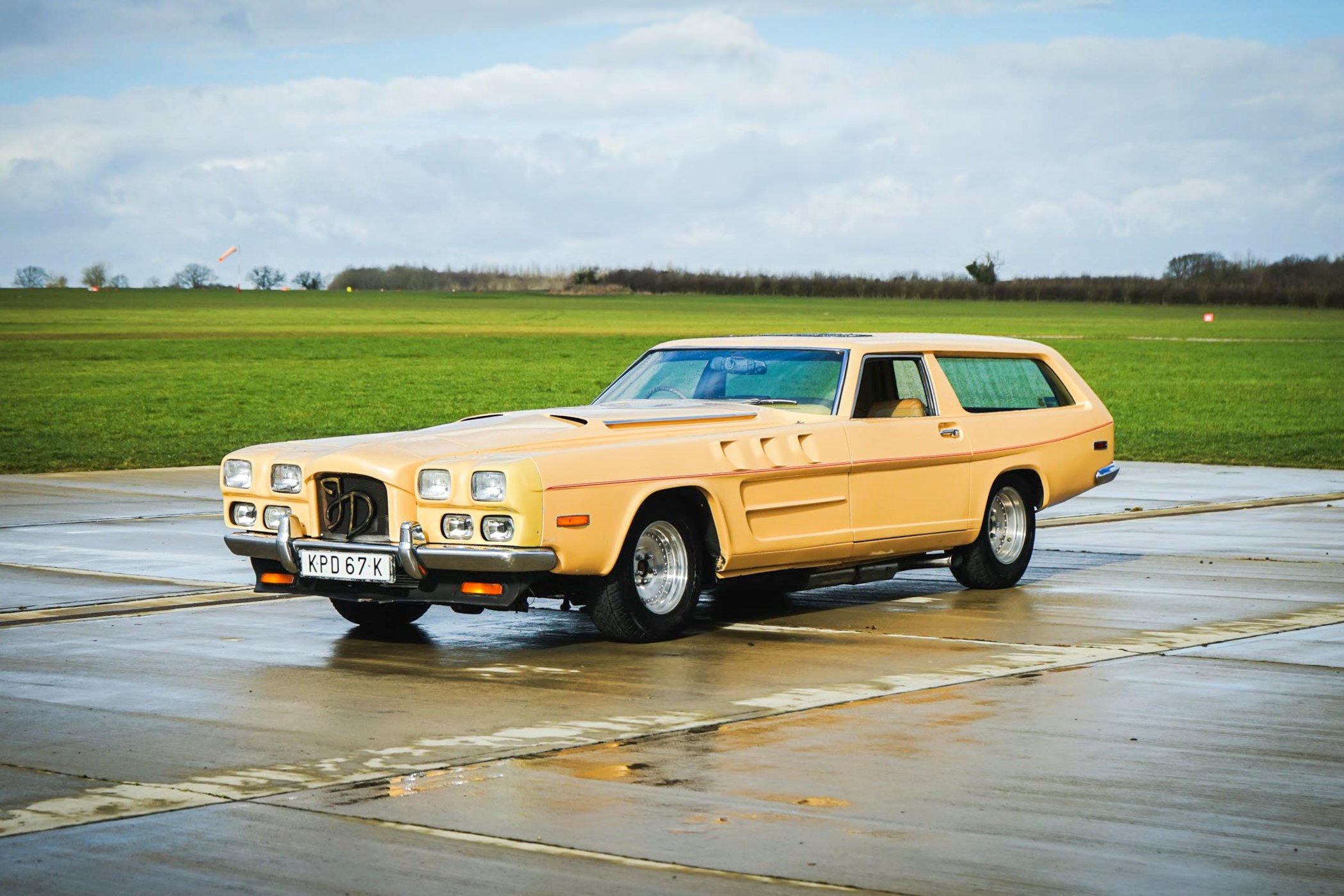 If you were to look up the definition of the word 'beast', you would find that according to the Oxford Dictionary, it's used to describe a large and dangerous animal, possibly of mythical status. Now, try to translate that to a specific car, and what do come up with? Perhaps the special limousine used to drive the President of the United States, but that's not what we're looking for today. The car that's topic of choice in today's Petrolhead Corner goes by just that simple, very indicative name; The Beast. And if you know your cars like most of you know your watches, you probably have an idea of what's coming! Yep, it's the legendary Rolls Royce Merlin/Meteor engined car built by John Dodd, nicknamed The Beast! And guess what? It's up for sale!
There's no beating about the bush here. The Beast is not only a very famous and true one-off, but it also has looks only a mother can love. Even if you're a fan of the car, you have to admit the styling is just, weird. But that's not what this is about. There are plenty of not-so-handsome cars on the roads today, and even they find new owners who like at least something in them, right? No, The Beast is about something far more than the sum of its parts. It's about freedom, creativity, and the sheer audacity to build something no one else would. And that's exactly what John Dodd did back in 1972!
It all started when John Dodd, an automatic transmission specialist, had an encounter with Paul Jameson. Jameson had built a bespoke rolling chassis with a very special engine mounted on top of it (we'll get to that in a bit) and was looking for a gearbox to go along with the monstrous powerplant. Somewhere down the line, the chassis and engine package, along with the rest that was built to that point, exchanged hands from Jameson to Dodd. He completed the car and had a special fibre-glass body built for it. It was sadly wrecked in a fire when it was on its way back to the USA after spending some time in Sweden. Not deterred by this setback, John Dodd started to build another one based on the original chassis. This car would go on to become The Beast, tank engine and all!
If you look at the history of this car, it's not only about the freedom of building something no one else would but also about being a bit rebellious. See, the engine installed in the first chassis, the one Paul Jameson built, was a 27-litre Rolls Royce Meteor V12 from a tank! After the disastrous fire, John Dodd started a rebuild and used the same 27-litre Rolls Royce Merlin V12 but draped a new body over it, complete with a Rolls Royce grille. Makes sense, considering the fact the company built the engine, right? Well, Rolls Royce wasn't too happy with it and filed a lawsuit, which they won. But in an act of rebellion, Dodd tucked away the car, moved to Spain and would eventually reunite with his Beast. Over time, the grille did change though, so in the end, Rolls Royce somewhat got what it wanted.
Anyway, back to that engine. As said, the original build used a monstrous 27-litre V12 Rolls Royce Meteor engine. This was originally used to power tanks and is pretty much identical to the 27-litre V12 Rolls Royce Merlin engine (used for aeroplanes) that now rests under the long bonnet of The Beast. The Merlin-powered some of the most iconic aeroplanes in history, including the Avro Lancaster and the Spitfire! Depending on the exact model of the Merlin engine, and if it's normally aspirated or supercharged, it produces between 750 to 2,000 horsepower. The one in The Beast is a lower-spec engine with what is believed to be around 750bhp. Still, that is a monstrous amount of power in a road-legal car from 1972!
Speaking about road-legal, The Beast was regularly driven during its life and has racked up almost 11,000 miles. Not much compared to cars people might use on a daily basis, but it's proof this is not just a display piece. The car is still in running, and driving condition although it needs some tender, love and care. The chassis is still the original one, and the car sits on a custom-built suspension system. Power is fed through a custom-built transmission based on a GM Turbo 400 automatic gearbox. And what about performance? There are no official figures known, but at one point it achieved a verified speed of 183mph (around 295kph), which sounds absolutely terrifying in such a thing!
The body is entirely built from fibre-glass and given its age seems to be in very good condition. Sure there are a few cracks here or there but overall, nothing dramatic. The design is, well, odd, to say the least, and it's not particularly a gorgeous car. The long nose is needed to hide its monster drivetrain and the rear looks stretched out a little as well. The cabin is so far back the proportions seem off from every angle, but don't mistake this for some poorly-built body! Everything looks straight and even the hinges are mounted as flush as possible. There are multiple intakes on top of the bonnet, and along the side to let the V12 breathe. It has 8 headlights, 4 sets of tail lights from a Ford Capri, and two massive side-exit exhausts (although they hardly silence the engine I guess).
The interior is also fully custom-built, with a handmade dashboard and tons of instruments and switches to keep everything in check. It has two leather bucket seats, and ample amounts of carpet front to back. The 'shooting break' design of the rear section even makes The Beast somewhat practical as you can haul a decent amount of luggage if needed. Just like the exterior, the interior is in good shape considering its age but could use some TLC as well.
Whichever way you look at it, The Beast is absolutely unique. Just imagine the power from that 27-litre V12 engine up front, sending you barrelling down the road at speeds way above the legal limit! What a sensation that must be! And best of all, it's believed to be MOT-exempt so you can buy it, and actually drive it immediately! That's quite a testament to the quality work John Dodd put into the car, right up to his passing in 2022, at the age of 90.
At the time of writing this episode for The Petrolhead Corner, the dedicated auction page by Car & Classic shows the highest bid at GBP 50,000 (roughly EUR 56,000 or USD 60,000). The auction closes in about a week, on March 16th 2023 at 21:30 pm. So, if you fancy a truly unique car with a bit of work and the worst fuel economy in the history of the car (probably), you know what to do and where to go!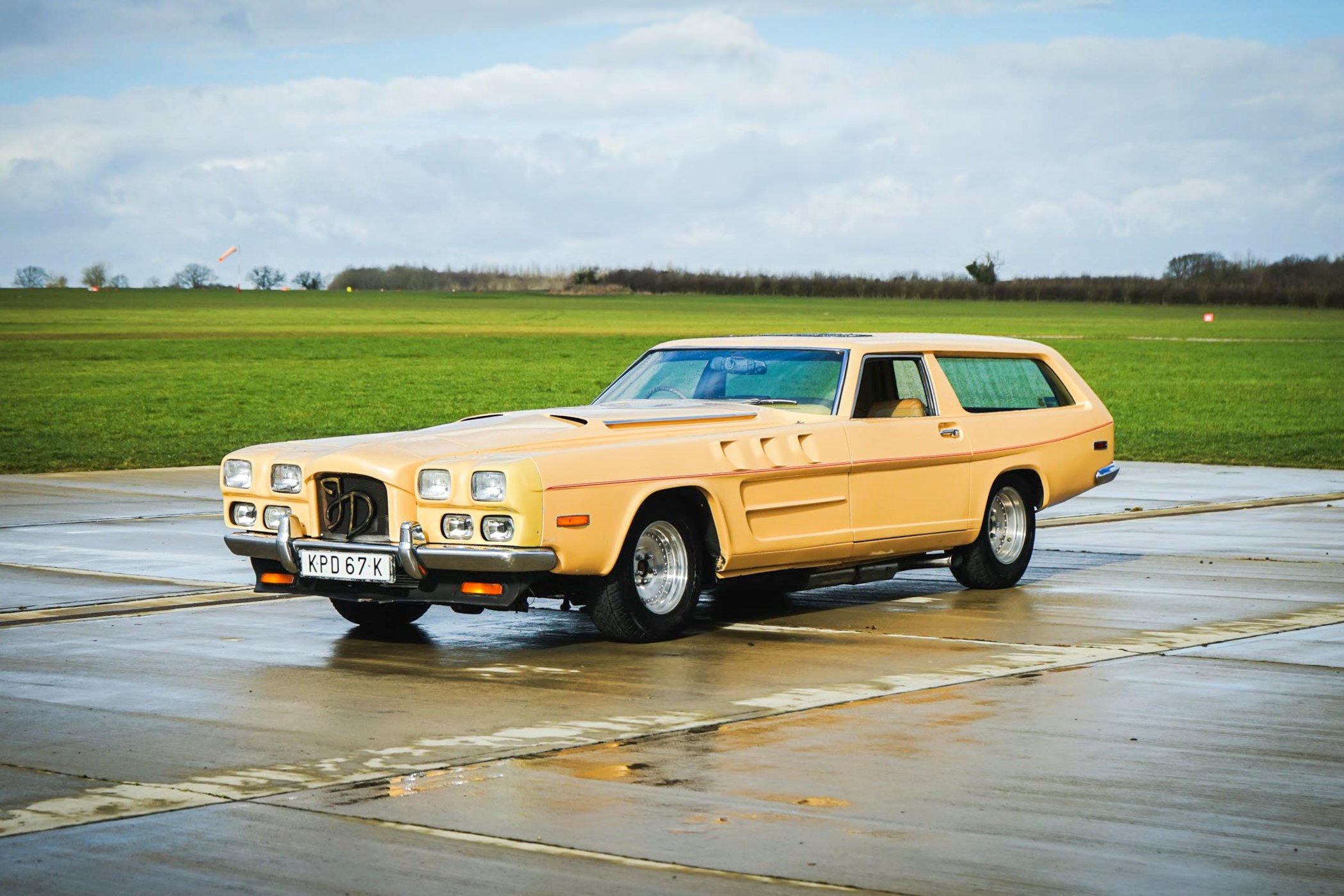 For more information, and to follow the auction or register and put in an offer, go to CarandClassic.com
https://monochrome-watches.com/the-petrolhead-corner-john-dodds-unique-27-litre-the-beast-up-for-sale/