The Academie Horlogère Des Créateurs Indépendants (AHCI) 2012 China Tour in Shanghai
Today is the first day of SalonQP, a true horological fest, in the Saatchi Gallery in London. That makes a perfect good reason to publish Mario's first (of a series) story about his visit to Top Marques Luxury Fair in Shanghai where he met with eight watchmakers of the AHCI. We hope this inspires you to visit SalonQP today or tomorrow! 
Academie Horlogere Des Créateurs Indépendants – AHCI for short – is a collection of 36 of the top independent watchmakers in the world. Founded in 1984 by Vincent Calabrese and Svend Andersen as a forum to help promote the vibrancy and depth of knowledge of the smaller and not widely know names.
By '84 watchmaking had become an industry inextricably linked to names and companies whose founders (and innovations) were long since dead! For one weekend in October, eight AHCI members visited Shanghai bringing with them, not just their works but also their names and their stories.
Pardon the cliché, but there is strength in numbers.
Question: What can you do if you are an independent watchmaker and your entire staff is smaller than the number of mid-level marketing people working in the Central-American division of a second-tier Swiss watch brand?
Answer: You band together and form the ACHI. You join forces. For the past 28 years the ACHI has been a refuge for independent watchmakers to share ideas and practices. For the past two years, AHCI has brought a selection of their members to Shanghai to display their works to Chinese consumers who are eager to see and learn about their ultra exclusive and so very, very desirable creations.
For their 2012 China Tour, AHCI presented an incredible field of watchmakers from all over Europe:
Svend Andersen (co-founder of AHCI) – Denmark
Konstantin Chaykin – Russia
Miki Eleta – Bosnia and Herzegovina
Marc Jenni – Switzerland
Marco Lang – Germany
John McGonigle – Ireland
Aniceto Pita – Spain
Kari Voutilainen – originally from Finnland, now lives and works in Switzerland
This group of the most luminous luminaries in the watchmaking industry spent two days, inundated by press, retailers and curious consumers (like me) in Shanghai. They were not merely making a sales pitch to a new group of consumers – they were sharing their name in a market where they are not likely to have been heard of before.
Shanghai is an important part of the world for the watchmaking industry and independent watchmakers. It's one of the largest cities in China, and as opposed to some of the other large cities in China (of which there are legitimately dozens) it's a designated Special Economic Zone. That status means it's open for promoting industry and commerce and therefore houses firms from near and far. That also means that it's an area of the country that houses consumers of luxury products, numbering in the millions. Most of the major watchmaking houses view China as an important area of growth – that is why the streets are virtually lined with every brand conceivable. Patek Philippe recently re-opened an entire villa! The appeal of a vast, relatively untapped supply of millionaires with a thirst for unique horological creations designed to set them apart from their friends makes it an 'incredibly important' are of growth for the independents too!
Talking to a number of the folks at the show, there was a great deal of excitement at the prospect of gaining ground in an area of the world that is currently dominated by the major brand names in the industry. For my part, when I speak to my friends and neighbors and they find out that I'm a writer who specializes in the watch industry, I get asked questions… questions that indicate that consumers are ready do dive deeper: "What is the 'best' watch?" is a frequent question. 'What do you intend to do with it?' is my most common response. "How much is the most expensive watch?" is another popular question that I field from time-to-time. 'What is YOUR budget for a new watch?' is my stock reply. On the surface those questions seem simple and maybe even a tad naive. The reality is that they represent an opportunity!
When I turn the table on folks and ask them what they think is the best watch, I get more straightforward replies: The names Rolex, Omega and Cartier come-up quite frequently. The names Patek Philippe or Vacheron Constantin come-up from time-to-time. When I ask the question "How much are you currently considering on spending on a watch?" the response I get is generally even MORE telling: (to amalgamate the responses into one general response) '… that depends on the level of quality and service I will get…"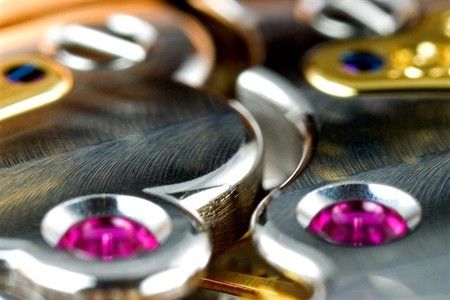 Chinese consumers on the whole do not like to waste money. They want to know exactly what they are going to buy. They are not exactly price sensitive – that's not to say they are profligate or irresponsible with their discretionary purchases – that means if there is more perceived value in a watch with a higher price they will spend more money. That also means that they will do more research.
When you buy a brand name, good, bad or indifferent, you are purchasing a concoction that is one part history (long or short), one part marketing and one part technology (what the ratio of history:marketing:technology is depends on a lot of outside factors – those factors rarely get resolved on a watchmaker's bench). Independent watchmakers offer an alternative story- a living story. Kari Voutilainen put it aptly by saying that the one thing that he and all of his AHCI partners can offer, beyond what the major brands can offer is a living name. Pointing to the posters affixed to the walls of the booth, Mr. Voutilainen astutely demonstrated that none of the names were 'brands' – but real living and breathing people.
* * *
Over the course of the next few weeks I'm going to highlight each of the master watchmakers in attendance at the Shanghai AHCI show and help to bring their very personal story about watchmaking to you.
This article is written by Mario Squillacioti, contributing writer for Monochrome Watches.
https://monochrome-watches.com/the-academie-horlogere-des-createurs-independants-ahci-2012-china-tour-in-shanghai/