Speake-Marin's world tour abruptly ended
Peter Speake-Marin was robbed  in California last thursday. It was at the 25th day of his 'world tour' showing his newest 1in20 QP and prototypes to aficionados and watch collectors.
August 16th Peter Speake-Marin left Geneva to start his tour around the world for 5 and a half weeks. On Facebook Peter kept a daily journal of all of his 'adventures' and meetings. First stop was Shanghai and after that he planned to visit Beijing, Hong Kong, Bangkok, Singapore, Sydney, San Francisco, Los Angeles, Denver and Miami. Unfortunately his tour now came to an end, because he was robbed of all his belongings including all watches!
One of of the watches stolen is the above unique piece, the 'Skulls', a 1in20 unique piece. If this watch or one of the other watches is offered for sale, please get in contact with Peter Speake-Marin as it is most likely one of the stolen watches. You can contact Speake-Marin via his Facebook or his website.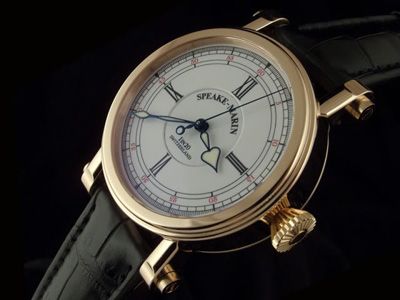 Speake-Marin is an Independent watchmaker who only produces a limited number of watches each year. He's not a huge manufacture with hundreds or even thousands of employees. All overhead, like taking the time to show his newest creations to collectors and aficionados around the world, will pressure heavily on his financial means. So i can only imagine this robbery will have a much bigger impact on a small watch brand like Speake-Marin, than on one of the big brands.
And in the mean time, if you see some Speake-Marin's watches offered for sale… you know what you gotto do.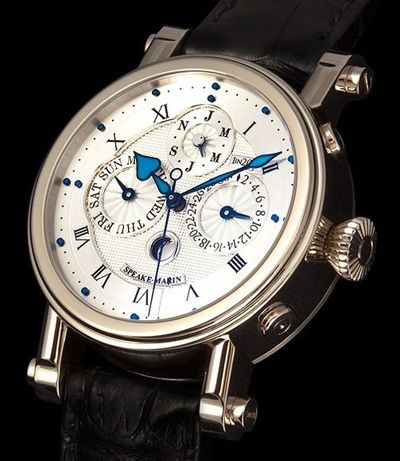 Later i will write about the Speake-Marin Piccadilly 1in20 collection and the 1in20 QP (Quantième Perpétuel).
https://monochrome-watches.com/speake-marins-world-tour-abruptly-ended/