The most beautiful watch winders of the world
What happens if the producer of the most luxurious vaults in the world joins forces with a producer of components and customized refinements for customers such as Aston-Martin or Bugatti? Yep… they created something incredibly cool. Is this perhaps the most beautiful and luxurious watch winder?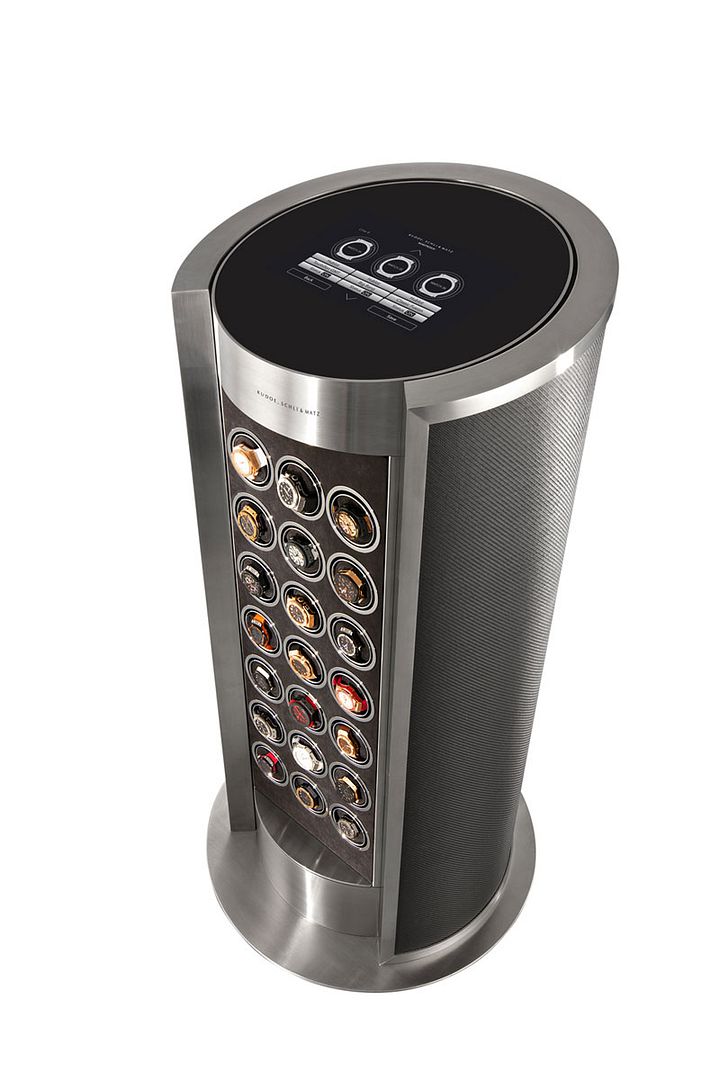 Well, maybe it isn't the most luxurious. That honor goes to the Gigantis that was featured by our friends of TheSydneyTarts and which is made by the same people, Kudoe Schli & Matz. Maybe they don't deserve the prize for the best company name, but luxury watch winders is their business and they really impressed us.
Until now they produced three models, all with a very different design, but also with some things in common. And that's is the incredible attention for detail and making no compromises when it comes to choosing for the ultimate luxury watch winders.
Kudoe, Schli & Matz is a joint effort of two companies. Bernd Kussmaul and Uwe Matzner have been creating complex solutions for individual components, and customized refinements for customers such as Aston-Martin or Bugatti, Jaeger-LeCoultre. Markus Döttling and Andreas K. Schlittenhardt co-manage the Döttling manufactory, established in 1919, which enjoys a reputation that is unique around the world in the luxury safes.
If the Morphosis is the most beautiful watch winder, you have to determine yourself. We think it's an incredible machine that looks amazing. The Morphosis has 42 watch winders, two times 21 individually programmable watch-winders. Each is placed in 90-degree position within the stainless steel casing of the Morphosis, so the watches are visible from the front. As you can see on the photo of the touch panel (below), this individually programming is taken very serious!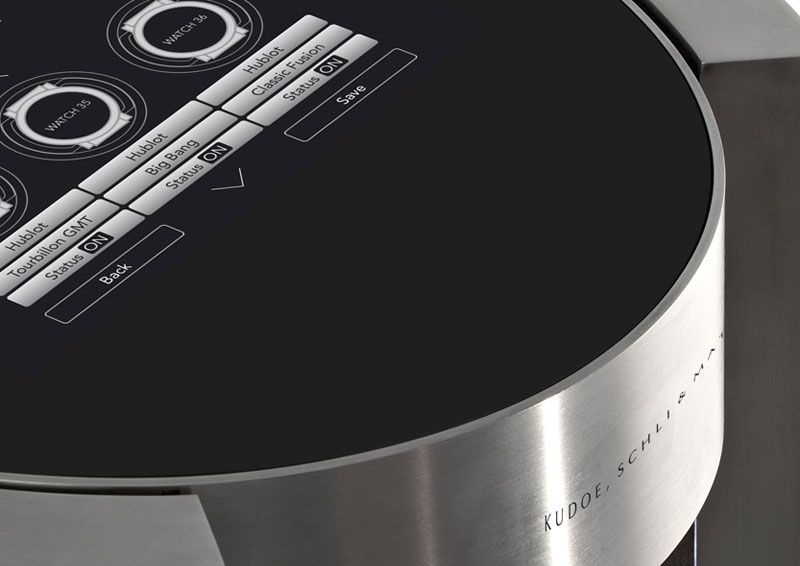 As soon as you enter your code on the touch panel, the interior starts turning and revealing your watches. But there is more… The Morphosis also has an integrated sound system that can be controlled by your smart phone. How cool is that? Yep… very cool. The materials used are by choice, whether it's carbon, ray skin, fabric or a fine fur cover and the same applies for all the steel components.
OK, the Morphosis would be slightly out of balance for those with a watch collection worth several hundreds or several thousands of euro/dollar. So for those who have 42 watches and their value calls for a suitable watch winder, than look no further. The Morphosis is available from € 95,000 Euro (ex TAX) and more info can be found at the Kudoe Schli & Matz website.
https://monochrome-watches.com/the-most-beautiful-watch-winders-of-the-world/