(TAG) Heuer Monaco – plexi is sexy
The newest TAG Heuer Monaco Classic Chronograph is the first Monaco, since March of 1969 when the first Monaco was released, to have a sapphire crystal. Why… have they forgotten that PLEXI IS SEXY….?
Since the first Heuer Monaco was released in March of 1969, all of them had a plexi crystal. The Heuer Monaco reference 1133 was the first automatic chronograph to be released and it was the first chronograph ever to appear in a square case. So you can easily say it's quite a remarkable watch.
The Heuer Monaco reference 1133 is the original Monaco, designed by Jack Heuer. It had the word 'Chronomatic' at the top of the dial and 'Monaco' at the bottom. Later models didn't have the 'Chronomatic' on the dial anymore. The watch was named in honor of the Formula One race and now a days is very popular because Steve McQueen wore it in the movie Le Mans.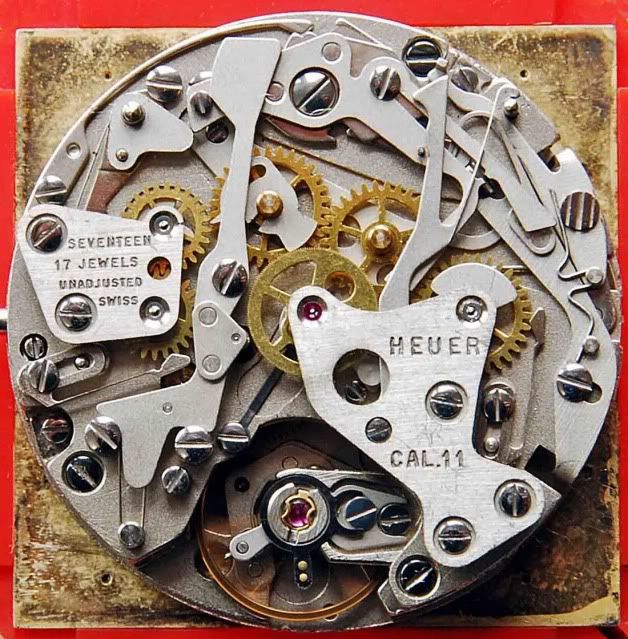 In March of this year it was the 40th birthday of both the first automatic chronograph caliber 11, also referred to as Chronomatic, and the Heuer Monaco reference 1133. Caliber 11 was later replaced by the improved caliber 12. Monaco's with this caliber 12 are also quite rare as most sources claim that no more than 800 where produced before this model was discontinued.
Heuer also made another Monaco, ref. 1533, with caliber 15, which has small seconds at 10 and 30 minutes counter at 3. In 1972 Heuer released a cheaper version, ref. 73633, with the manual wind valjoux 7736 movement, 3 registers on the dial and the crown at the right side of the case.
All vintage Monaco versions where available with blue dial or grey dial, in the same distinct square case. Except the Monaco Sixty Nine, all other versions had a plexi crystal… This year TAG Heuer released the new Monaco Classic Chronograph, the first Monaco with a sapphire crystal.
This particular Monaco ref. 1133 G (G stands for grey dial) is in a superb condition. You can see on my photos that all edges are as sharp as when it came out the factory. On Chrono24 you can find them starting from around € 5.500,- and the cheaper version with manual wind valjoux 7736 starts around € 3.000,-.
Since plexi is sexy, I regret TAG Heuer's choice to bring out the new Monaco Classic Chronograph with a sapphire crystal. Previous re-issues still had the plexi crystal. Although the crown is on the right side of the case, they do have an automatic chronograph movement. Here my TAG Heuer Monaco re-issue, reference CW2111, together with it's ancestor 😀
For more information you can check OnTheDash and Wikipedia.
https://monochrome-watches.com/tag-heuer-monaco-old-vs-new/