Spotted
The Rolex Yacht-Master 42 TITANIUM Prototype Worn by Sir Ben Ainslie (Yes… It's Real)
Yes, it is true, a titanium Rolex really exists...
First of all, before even starting to talk about this (highly unexpected) watch, I think we owe you an apology. And when I say we, I mean myself, the MONOCHROME team and most of the watch media. Why? Because what you see here isn't really fresh news. For whichever reasons it flew under the radar, we have to thank Jake at Rolex Magazine for shining a spotlight on it.  But you read the title correctly; a Rolex Titanium exists, at least at a prototype stage, and it has been tested outdoors in the wild. So today, we'll be looking at a watch that will undoubtedly draw the attention of many enthusiasts (myself included) and raise a few questions regarding future collections of The Crown… Let's take a closer look at the Rolex Yacht-Master 42 Titanium No-Date Prototype Worn by Sir Ben Ainslie.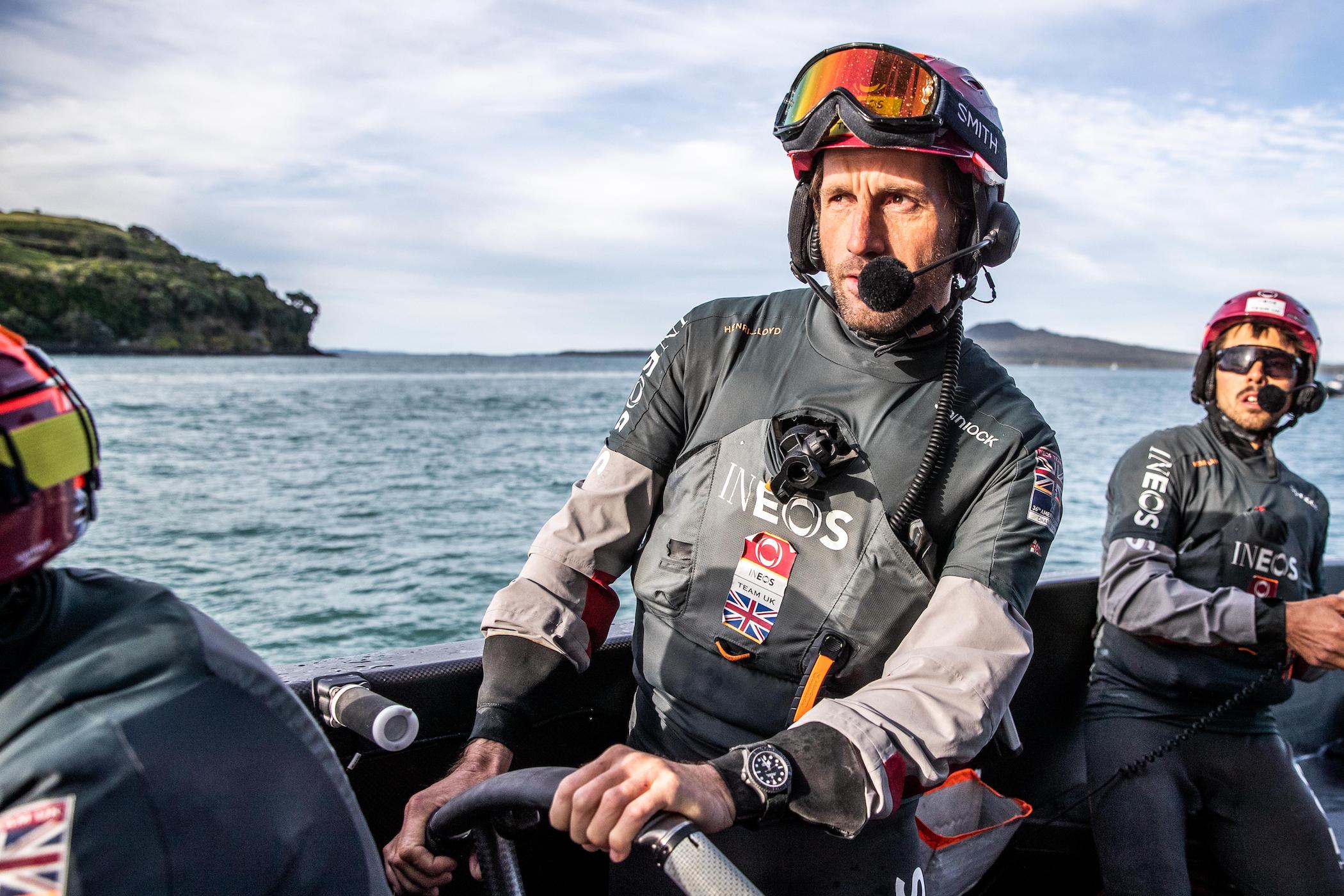 Despite its long and solid background in aquatic-oriented watches, Rolex hasn't been seduced by the advantages of titanium. It is somewhat surprising given that titanium is known for its high resistance to corrosion and its lightness, two specifications that make it a natural ally for dive watches. Looking at the entire history of Rolex, titanium has only been used for the caseback of the Deepsea – which we covered here, in its latest iteration – and for the Pelagos, which isn't a Rolex but a Tudor, so it doesn't really count. There was also a bunch of not-so-clever watch editors who, on 1 April 2013, had the idea of "fabricating" a titanium Rolex (yes, we love those silly little jokes). But, as for a titanium Rolex, that's as far things went, until recently with this custom-made prototype Rolex Yacht-Master 42 Titanium. Yes, it's real.
The team at Rolex has been incredibly thoughtful by giving me a titanium Yacht-Master 42″ says Sir Ben Ainslie to The Week
Surprisingly, none of the leading watch magazines – MONOCHROME included – noticed this watch. I say "surprisingly" since we're talking about a watch that was created in late 2020 and appeared in the wild repeatedly. It was even mentioned by its wearer, Sir Ben Ainslie, in an interview on October 2020 in The Week. It has also been mentioned in the official Rolex print magazine, and there have been a couple of mentions on specialised forums, and that's it. Weird, since a titanium Rolex is something that should have generated a lot of buzz. Well, thanks to the sharp eye of Jake at Rolex Magazine, more details regarding the Rolex Yacht-Master 42 Titanium have surfaced.
Even though it is regarded as a luxury powerhouse these days, Rolex has a long tradition in research and development. It has created countless experimental watches in the past, or watches that were conceived together with specialised teams for a very specific purpose. Think about the Deep Sea Special watches created for the exploration of the greatest depths attached to the Bathyscaphe when exploring the Mariana Trench – we recently covered two models coming up for auction: one by Phillips in Association with Bacs & Russo, and an even more important one (because we're talking about Number 1) to be sold by Christie's. The same can be said about the watches made for Comex, or the Deepsea Challenger created for James Cameron when breaking the record for the deepest dive, which gave birth to the D-Blue Deepsea.
With this watch, it seems that Rolex is back on track, testing purpose-built models in real-life conditions. And for that, The Crown asked Sir Ben Ainslie, the most successful sailor in Olympic history (gold medal in four consecutive Games – Sydney, Athens, Beijing & London) to field-test a watch that is unlike anything in existing collections. The watch in question has been spotted on multiple occasions, including at the 2021 Prada Cup – a sailing competition held in January 2021 to determine the challenger in the 2021 America's Cup to challenge Emirates Team New Zealand – or on April 2021 at SailGP. The watch is also clearly visible on Ben Ainslie's website here.
According to Sir Ben Ainslie in an interview given to The Week in October 2020: "The team at Rolex has been incredibly thoughtful by giving me a titanium Yacht-Master 42. I'm extremely honoured to have it, plus, from a performance perspective, every little bit of weight that we can save helps us to go faster with the boat."
What are we looking at precisely? In short, it is a "de-luxurized" and far sportier Rolex Yacht-Master 42 made of titanium (to be precise, an alloy named RLX Titanium, so probably a proprietary alloy made by/for the brand), with a "dark anthracite" colour and a matte (probably blasted) finish. Also, the watch is a no-date version of the white gold watch with a 3D-textured black ceramic bezel Rolex launched in 2019. Finally, the watch is worn on a NATO Strap (also something never seen before for the brand), which according to the brand, combines Cordura with high-performance elastomer and is closed by a Velcro for easy adjustments.
The very existence of this Rolex Yacht-Master 42 Titanium might be pointing to the fact that the brand hasn't lost its original vocation for sports and tool watches, for timepieces made with a specific purpose in mind. Titanium is the material of choice for a regatta watch that needs to endure salty waters and harsh conditions. Creating a tool-like version of the Yacht-Master could bring it back to its original vocation as a watch made for sports sailors, and not a watch made for the yacht club – because the classic Everose Gold 40mm or White Gold 42mm versions, as handsome as they are, are clearly luxury watches and not sports instruments.
Of course, it raises some questions about the future of this Yacht-Master 42 Titanium. Is it just a one-off test, or was it created with future commercialisation in mind? Is Rolex working on something new for its future collection? As always, the brand remains silent on this question. But the very idea of a Rolex Yacht-Master 42 Titanium in the permanent collection is quite exciting and could mark a return of Rolex to its roots when sports/professional watches were made for real-life activities.
One thing is certain; this titanium model will form part of our predictions for the new 2022 Rolex watches… Just like we did this year when we predicted an updated Explorer collection.
Please visit Jake's RolexMagazine for his story on the Rolex Yacht-Master 42 Titanium No-Date Prototype.
29/09/2021 - update concerning the material of the case, said to be "RLX titanium"
https://monochrome-watches.com/spotted-rolex-yacht-master-42-titanium-no-date-prototype-worn-ben-ainslie/