Official Rolex teaser looks like Sky-Dweller
Last week we told you about the rumors about the new Rolex timepieces. There were rumors about a new Submariner No-Date 114060M, a GMT-Master II with pepsi bezel and a possible new model called Sky-Dweller.
Yesterday the Rolex website showed a teaser that shows a sky and a bezel that looks like that of a GMT-Master II. That sky could indicate that rumors about the Sky-Dweller, a name Rolex has recently registered, could be Rolex novelty of 2012. And the bezel….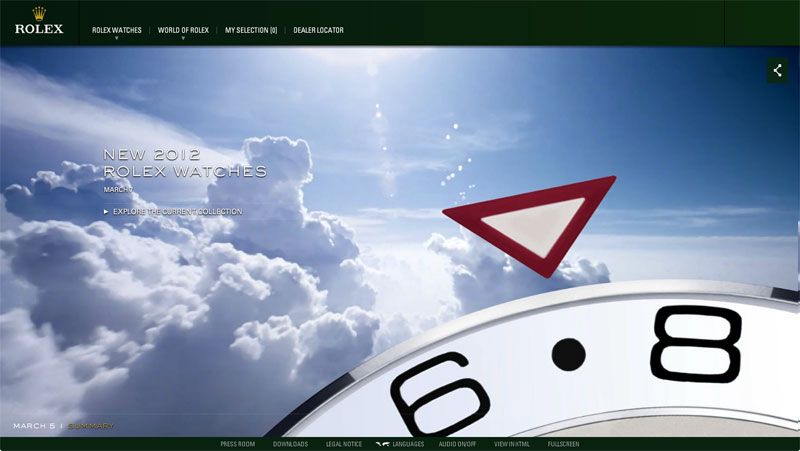 While the Submariner and Sea-Dweller have double numerals (10, 20, etc), only the Explorer II and GMT-Master II show single digits. Since Rolex launched a new Explorer II last year, I think it's not likely that they will release a new version again this year. Another reason to assume the Sky-Dweller is probably the new big brother of the GMT-Master, is that the GMT-Master II's bezel has dots between the numerals, like on the teaser.
So while this is just guessing and we don't have any hard facts…. it looks like Rolex will launch a Sky-Dweller this year, or they are having a big laugh in their offices in Geneva.
https://monochrome-watches.com/official-rolex-teaser-looks-like-sky-dweller/