Sarpaneva wins two design awards… again!
Sarpaneva watches receives two 'good design' awards for the Sarpaneva Korona K3 Black Moon. The awards of the Chicago Athenaeum, Museum of Architecture and Design, are for the limited edition of Sarpaneva Korona K3 Black Moon wristwatch and for its product identity.
In August of this year, I already wrote that Sarpaneva was granted the Red Dot Design Award, also for the Korona K3 Black Moon.
The Good Design Awards where founded in Chicago in 1950 by architects Eero Saarinen, Charles and Ray Eames, and Edgar Kaufmann Jr. It's one of the world's oldest and most prestigious competitions for new product design and graphics.
Sarpaneva also developed a Black Moon iPhone app. The Black Moon is the first mechanical wristwatch to indicate the invisible and ever mysterious new moon, the dark opposite of the full moon. According to an ancient legend the seductive temptress, Lillith, preys on unwitting men during the new moon. So if you can't buy one of the 20 Korona K3 Black Moon watches, the iPhone app is here to warm you in time for the dangers of the new moon.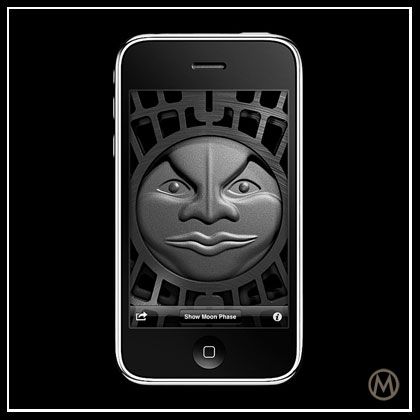 Download the Black Moon iPhone app from the iTunes store or via Sarpaneva's website.
https://monochrome-watches.com/sarpaneva-wins-design-awards/