Sneak peak… S.U.F. – Sarpaneva Uhren Fabrik
Sarpaneva has had an incredibly busy summer. So again news from Helsinki…. a sneak peak… The S.U.F. Flying Finn is SARPANEVA's newest watch.
Sarpaneva Uhren Fabrik or S.U.F. is Sarpaneva's other watch line. Under this name he has been making watches for some years now. Just think of the Komentaja. Now here's a sneak peak of SARPANEVA's newest S.U.F. The official press release will follow soon i was told. The Flying Finn looks rugged and sporty and available in several color combinations.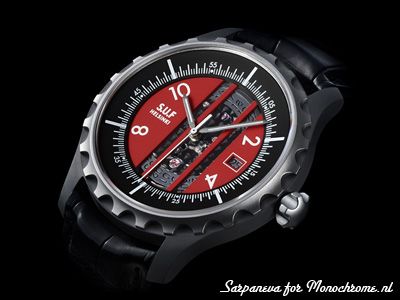 The Flying Finn has the for SARPANEVA so typical scalloped bezel. There will be small editions of different color combinations. The options are for a stainless steel case or black DLC diamond coated case, different color for the dial. If seen black, red and brown… but who knows… more might follow 🙂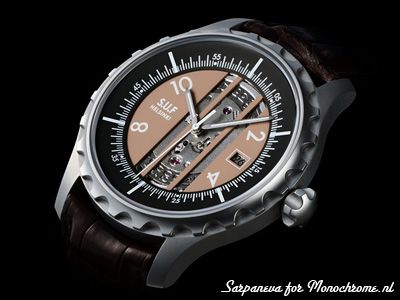 One thing that's absolutely cool with this partially open dial, is that the movement can be black DLC diamond coated as well. Enough options to choose from…
The price starts at € 2.300,- (ex VAT)… however small editions per color, so be fast!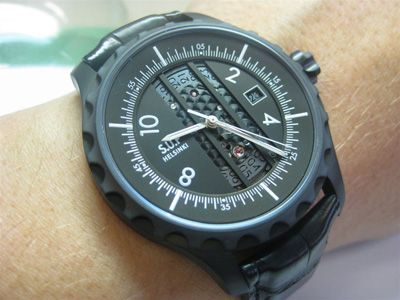 When more news is know i'll let you know!!
https://monochrome-watches.com/s-u-f-sarpaneva-uhren-fabrik/