Recap – The 5 Highlights of the Watchmaking Industry in 2017
As 2017 is coming to an end, and before the new horological season starts with the SIHH (as of January 15th, 2018), we thought it was important for you to understand what happened this year in the watchmaking industry. The idea here isn't to focus on watches, we'll have another recap article for that. In all fairness, 2017 has been an eventful year. From the game of musical chairs at Richemont to the return to growth, let's take a look back to the highlights of the watchmaking industry in 2017.
The industry is back to growth and profits (and apparently this will last…)
2015 and 2016 have been difficult years for the Swiss watchmaking industry – relatively speaking of course, as in all fairness, major groups such as Richemont, Swatch or LVMH were still generating quite healthy profits. Yet, we've seen sales dropping quite dramatically month after month. The monthly report for exports of watches was becoming a recurrent dosage of bad news. The high Swiss Franc, due to the early 2015 decision of the Swiss National Bank (SNB) to remove the cap of 1.20 franc per euro, didn't help either for exports. For instance, Richemont watchmaking division announced -6% of profits in 2015 and for 2016, sales decreased by 4% and operating profit by 14%. Also, Richemont brands, in order to help their retailers, had to buy back stocks of watches.
Concerning the Swatch Group, the situation was even worse for 2016. Sales had decreased by over 10% (compared to 2015), operating results plunged by close to 45% and the net income was almost half of what it has been in 2015. Looking at the "Deloitte Swiss Watch Industry Study 2016" (full report here), we could see a clear ambient marasmus, as exports of Swiss watches felt in the first half of 2016 to CHF 9.5 billion from CHF 10.2 billion in 2015 (the lowest level since 2011). Also, in this study, we could see that the number of watch executives who were pessimistic about the outlook for the Swiss watch industry doubled compared to 2015, peaking at 82%.
What has changed in 2017? Well, first of all, the industry is back to business. Sales are going up, profits are back, stocks at retailers are decreasing. For instance, the Half-Year Report 2017 of the Swatch Group showed signs of recovery, with all indicators positive. First, sales showed a slight increase of 1.2%. More importantly, the net income increased by 6.8%. As for the Richemont Group, the situation had also improved, with strong 2017 half-year results. Sales increased by 10% and operating profit increased by 46%. Growth could be seen in all segments, regions and distribution channels.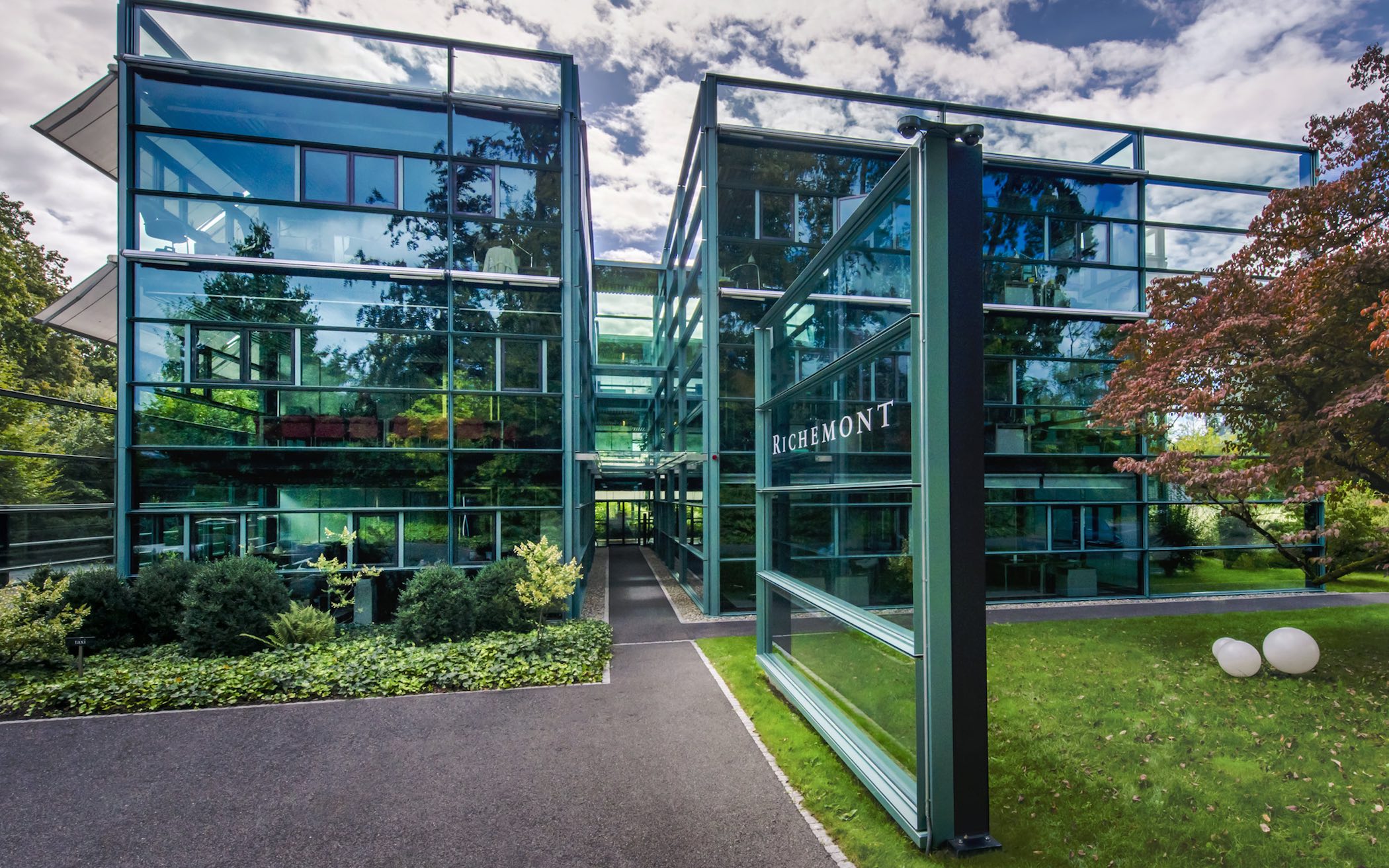 Now looking at the "Deloitte Swiss Watch Industry Study 2017" (full report here), the ambient marasmus seems to be gone, as "52% of watch executives surveyed are optimistic about the outlook for the Swiss watch industry for the next 12 months, compared to only 2% in 2016." Also, one of the main topics of the past years, Smartwatches, is apparently not affecting too many executives (at least, we believe so for the high-end segment, although not for the sub-CHF1,000 watches) – "Swiss watch executives do not see Smartwatches as a threat to their business, 72% do not expect them to have an impact on their sales". Finally, exports of watches (the main indicator of the industry's health) are coming back to growth, as they "rose in Q2 2017 to CHF 5.0 billion from CHF 4.8 billion in 2016".
Johann Rupert, Richemont Group Chairman
However, the situation isn't idyllic yet. It is known that production capacities are too high, with manufactures running at a rather low rhythm compared to their full capacities. Johann Rupert, Richemont Group Chairman, recently said that "inventory levels (…) are above normal", demonstrating that there are simply too many watches (understand here available products) in the world and that retailers, main partners of the Richemont Group, still have too high inventories. He even claimed that "they (the retailers) are still being force-fed like geese producing foie gras with people (brands) who still sell in more than they sell out".
All in all, the economic situation of the watchmaking/luxury industry is improving – at least from a brand perspective. The effect on the retail world will be slower, however, brands seem to learn from that – at least, they try to show good intentions. So, 2018 will begin in a more positive context, although we'll see what the SIHH 2018 has to offer before jumping for joy…
The decline of Baselworld, the success of the SIHH
This is certainly one of the most important facts to recall in 2017. Baselworld, the largest trade fair of the watchmaking industry, where at least 80% of the Swiss brands are presenting their novelties (brands like Rolex, Patek, LVMH Group, Swatch Group and many others), what used to be the pinnacle of the year for the industry, is in bad shape. It was losing weight for some years already. However, the situation came to its climax at the end of the 2017 edition.
As a reference point, in 2015, Baselworld held over 1,500 exhibiting brands. Historically, Baselworld had an 8-day duration. However, as for 2018, the show will be shortened to six days, March 22 – 27, 2018. In all honesty, we all knew that this was the right idea. However, what is much more problematic is the number of exhibitors. 2017 already witnessed a drop in numbers, with 13.3% less of them attending, from 1,500 to 1,300. For 2018, the situation is significantly worse, as the show will only have 600 to 700 exhibitors – which, by simple calculation, means a 50% drop! This has a direct effect on the numbers of Halls opened, as three and a half of them are due to be closed (Hall 1.2, Hall 4, Hall 5, and half of Hall 2). The second effect will be on the revenues generated by Baselworld itself (as a business organisation). This very organisation isn't fully innocent either.
Baselworld is a gigantic show, with incredibly high costs. For years, brands, which are after all clients of Baselworld, have been complaining about the never-ending increase of costs – costs that were already stupidly high. After the 2013 renovation of Hall 1, Baselworld's management increased the fees by 20%. The reaction for 2018 is that the square-meter cost has been lowered by ten percent. Yet the damage has already been done. Baselworld still resists though, as top-tier brands such as Rolex, Patek and Swatch Group haven't decided to move yet. However, if one of them goes away, the show could potentially collapse, as others could follow.
On the other hand, shows such as the SIHH or the Dubai Watch Week are growing, in terms of capacity and influence. The Geneva watch fair, which 2018 edition will start in less than a month, saw its exhibitors moving from 16 brands in 2015 to now 18 established brands and 17 independent watchmakers (since the opening of the Carré des Horlogers in 2016). 2018 shows again new-comers, such as Hermès, which joins the non-Richemont brands Ulysse Nardin and Girard-Perregaux. The SIHH is growing and, our own take on things is that its influence will continue to grow.
Breitling, Kern, Richemont and Lambert
To say that the situation has been hectic inside the Richemont Group in 2017, on a management level, would be an understatement. It has been a riot. Everything started in November 2016, when the group announced declining results, abolished CEO Role and unveiled a major sweeping management overhaul, as IWC's Geroge Kern became Head of Watchmaking and Montblanc's Jérôme Lambert Head of Operations (see here for more). Johann Rupert also announced several drastic actions for the group, as Chief Executive Officer Richard Lepeu and Chief Financial Officer Gary Saage retired.
3 new faces for the Richemont Group – Chabi Nouri for Piaget, Louis Ferla for Vacheron Constantin and Geoffroy Lefebvre for Jaeger-LeCoultre
The situation continued with what we named here, at MONOCHROME, "the Big Reshuffle". Indeed right after the SIHH 2017, Richemont announced that 4 CEOs will be leaving. This included CEOs of Jaeger-LeCoultre (Daniel Riedo), Vacheron Constantin (Juan-Carlos Torres) and Piaget (Philippe Leopold-Metzger). All of them have since been replaced – Chabi Nouri for Piaget, Louis Ferla for Vacheron Constantin and Geoffroy Lefebvre for Jaeger-Lecoultre (as deputy CEO though).
Jérôme Lambert, ex-CEO of Montblanc
As of April 2017, Kern and Lambert took over the operations at Richemont – Georges Kern, ex-CEO of IWC, as head of watchmaking, marketing and digital and Jérôme Lambert, ex-CEO of Montblanc, as head of operations (everything not related to watchmaking). They have respectively been replaced by Christoph Grainger-Herr and Nicolas Baretzki.
Everything was well planned, until July 14th, 2017, when Georges Kern announced that he was leaving the Richemont Group. His resignation sounded like a blast inside the group and amongst the watchmaking industry, which was clearly not expecting that (even top-managers of the Group learned this only a few hours before it became official). Immediately after, rumours started to circulate about a possible nomination of Kern as CEO of Breitling. A rumour that ended up to be a reality, as a few hours after announcing his departure, the entire industry knew about his upcoming position at Breitling.
Georges Kern, ex-CEO of IWC, ex-head of watchmaking, marketing and digital at Richemont, now CEO of Breitling
A few months earlier, Breitling was acquired by CVC Capital Partners, a UK-based investor. Details of the transaction are still unknown, even though we know that previous majority owner Theodore Schneider retained a 20% stake in the company. We still today don't know what the level of participation of CVC Partners. Also, at the time of the acquisition, the future CEO was not yet announced.
The same day Kern resigned from the Richemont Group, we also learned he was taking over Breitling, not only as CEO but also as a shareholder (his participation is yet unknown). This had a direct effect on Richemont, who recently appointed Jérôme Lambert as COO of all the Maisons (except Cartier and Van Cleef & Arpels). Lambert is now looking over all the watchmaking brands of the group – Lange, Baume & Mercier, IWC, Jaeger, Montblanc, Panerai, Piaget, Roger Dubuis and Vacheron – as well as others brands with different fields of action – such as Lancel, Chloé or Dunhill.
The Rolex that became the most expensive wristwatch ever
USD17,752,500… No, this is not the price of a 150-foot super-yacht nor the price of a 10,000-square-foot mansion in Beverly Hills. This is the price of the most expensive wristwatch ever auctioned. A price surpassed only by the Patek Philippe SuperComplication "Henry Graves". On October 26th, 2017, Aurel Bacs/Phillips Watches sold the one-and-only Paul Newman's Paul Newman Rolex Daytona.
While the market for rare or unique editions of the Rolex Daytona proved that prices can reach insane levels – the previous record at an auction for a Daytona was already credited to Bacs, with $3,717,906 – Paul Newman's own Rolex reached a price that simply is staggering. An 8 to 10 Million price was somehow predictable, yet bidders decided differently. With a final price in excess of USD17 Million, this Daytona broke the previous record for a wristwatch, held by the one-of-four Patek 1518 in steel (which was again sold by Bacs). The best, to understand how important this watch is and why it achieved such a price, is to let Bacs explains it:
The best news is that the 15.5 Million achieved (before buyer's premium) will go directly to the Nell Newman Foundation, a private foundation dedicated to humanitarian, scientific and environmental action that foster a resilient and restorative planetary ecology.
Farewell Herr Lange
2017 also brought some sad news, with the loss of several industry leaders, including Herr Lange, the man behind the reconstruction of A. Lange & Söhne. Also note that Roger Dubuis, founder of the eponymous brand, and Valentin Piaget, grandson of Piaget's founder, passed away in 2017. 
Walter Lange was born in 1924 in Dresden, raised in Glashütte and was the direct descendant of Ferdinand Adolph Lange, who founded the company on 7 December 1845. A trained watchmaker himself, he started his career at the family company between 1945 and 1948. However, in 1948, the company was expropriated by the East German government and merged with other local manufactures under the name GUB (Glashütter Uhrenbetriebe), a watch factory producing affordable watches – quite different from the quality that the A. Lange & Söhne used to manufacture. In November 1948, to escape forced labour in the uranium mines, Walter Lange moved to Western Germany, and this didn't stop his career in the watchmaking industry.
Hope came back by the end of 1989, after the Fall of the Berlin Wall, which led to the German Reunification. Nationalization of companies ended, which opened the door for the revival of century-old manufactures, such as A. Lange & Söhne – a company that Walter Lange incorporated exactly 27 years ago, on 7 December 1990. With the help of Günter Blümlein (1943-2001), at the time Managing Director of LMH (Les Manufactures Horlogères, owner of IWC and Jaeger-LeCoultre, later acquired by Richemont), Walter Lange revived the family company and created the brand we know today under the name A. Lange & Söhne.
On the 24 October 1994, the company introduced its first new collection after decades without a single watch with the name "A. Lange & Söhne" on the dial being manufactured. The new collection comprised no less than four watches, and four new calibres: the Lange 1, the Tourbillon "Pour le Mérite", the rectangular Arkade and the Saxonia. Since its revival, A. Lange & Söhne has focused on creating exceptional watches. Walter Lange advocated for both the preservation of traditional handicraft as well as for the development of technical innovations. Discreet and humble, the influence of Herr Lange in the company was immense, even in the last years. Mister Walter Lange has done a lot for his company and for the German watchmaking industry in general.
https://monochrome-watches.com/recap-5-highlights-watchmaking-industry-2017/