Industry News – Massive Shakeups at Richemont, Abolishes CEO Role, IWC's Kern Head of Watchmaking and Montblanc's Lambert Head of Operations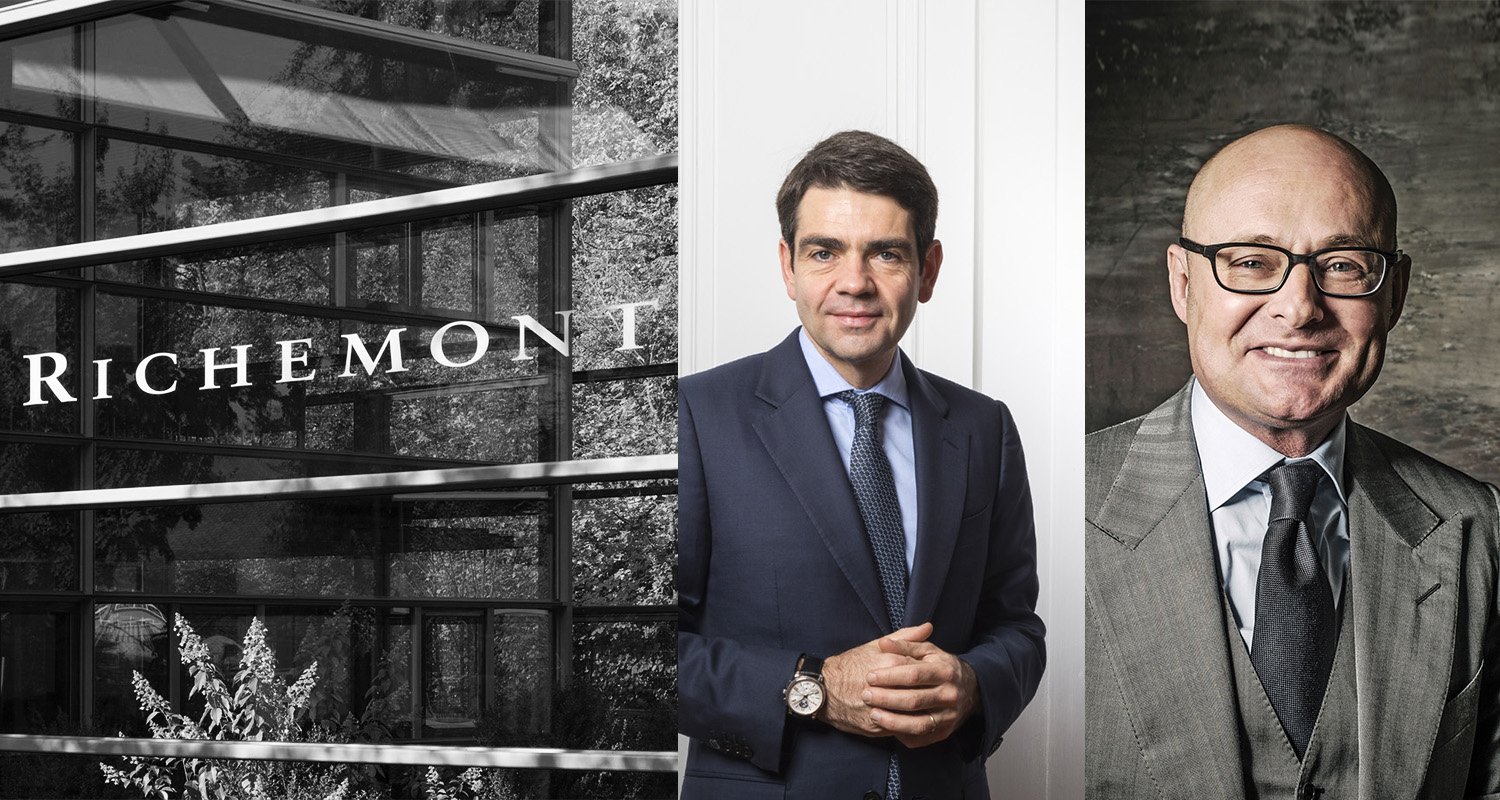 Telling you that the watchmaking industry is now facing some troubles won't be the biggest piece of news you'll have today. It is now known; the Swiss industry is in tough period, sales are decreasing, profits are lower and stocks are massively increasing at retailers. This situation seemed to be quite a secret for a year or so, but now, large groups – mainly those listed and that must report to shareholders – are making things clearer and the situation really becomes public. As a proof, yesterday Richmont Group, the second largest actor in the field of luxury watchmaking (owner of Cartier, IWC, Jaeger, Montblanc and more) announced declining results, abolished CEO Role and unveiled a major sweeping management overhaul – as IWC's Kern will become Head of Watchmaking and Montblanc's Lambert Head of Operations.
As reported by Bloomberg here, massive changes are about to come at Richmont Group. As a reminder, Richemont Group, a Swiss Group listed at Swiss Exchange, is one of the largest actors in luxury watchmaking, and owner of A. Lange & Söhne, Baume & Mercier, Cartier, IWC, Jaeger-LeCoultre, Montblanc, Panerai, Piaget, Roger Dubuis and Vacheron Constantin (among other luxury brands). Yesterday, Chairman Johann Rupert announced several drastic actions for the group:
Chief Executive Officer Richard Lepeu and Chief Financial Officer Gary Saage will retire next year
Eight directors will step down and new managers will lead watchmaking and operations
CEO role abolished. Brand chiefs reporting directly to the board
When asked about the reason, Rupert said "One individual cannot be held responsible, it's unfair. We will never have a similar CEO again. Now it's time for us to start looking at another generation." Talking about next generation, Richemont also announced 2 important shakeups:
Georges Kern, current CEO of IWC, will become head of watchmaking, marketing and digital.
Montblanc CEO Jerome Lambert will become head of operations – everything not related to watchmaking.
Johann Rupert, the company's controlling shareholder, will remain executive chairman.
On the left, Jerome Lambert (current CEO of Montblanc, ex-CEO of Jaeger-LeCoultre) – On the right, Georges Kern (current CEO of IWC)
In a way, it could seem like a new recipe with old ingredients. However, knowing the success of Lambert at Montblanc and of Kern at IWC (both brands are still increasing sales and profits this year), it is fait to say that Rupert gave credits to the next generation and to those who proved to be efficient leaders.
On a business side, some numbers have been announced for Richemont Group (consolidated results for the six month period ended 30 September 2016). Sales decreased by 13% at actual exchange rates to €5,086 millions and by 12% at constant exchange rates. Excluding exceptional inventory buy-backs, sales declined by 8% at constant exchange rates. Globally challenging environment and strong comparatives in Japan and Europe; continued positive momentum in mainland China. Operating profit decreased by 43% to €798 million after one-time charges of € 249 million. Profit for the period decreased by 51% to €540 million.
What we see is that the business certainly slows down. The main "red light" to observe are the massive buy-backs done by the group, in order to financially help retailers that must face massive stocks of previous or current collections. However, if sales and results are going down, the operating profit remains positive and represents 15.7% of the revenues – which we can fairly call a decent number.
Another positive point is the reaction of the markets. Investors welcomed the changes in the board of direction, as the stock is doing +8.70% in Zurich (at the time the article was published), despite the 43% plunge in operating profit.
---
Source: Bloomberg and Richemont Group
https://monochrome-watches.com/industry-news-massive-shakeups-richemont-abolishes-ceo-role-iwcs-kern-head-watchmaking-montblancs-lambert-head-operations/