Ochs und Junior Selene – the most accurate moon phase in a wristwatch!
Ochs und Junior just released the most accurate moon phase in a wrist watch ever created. And their moon phase complication comprises of only 5 (yes, five) parts! The new Ochs und Junior Selene Tinta is amazing…
Ludwig Oechslin in the genius mastermind behind Ochs und Junior's innovative timepieces. The main idea is to always search for the smart yet simple ideas. Ludwig Oechslin already shocked the watch industry when he created the annual calendar of the MIH Watch with only 9 (yes, nine) parts. Now he creates the most accurate moon phase in a wrist watch of only 5 parts!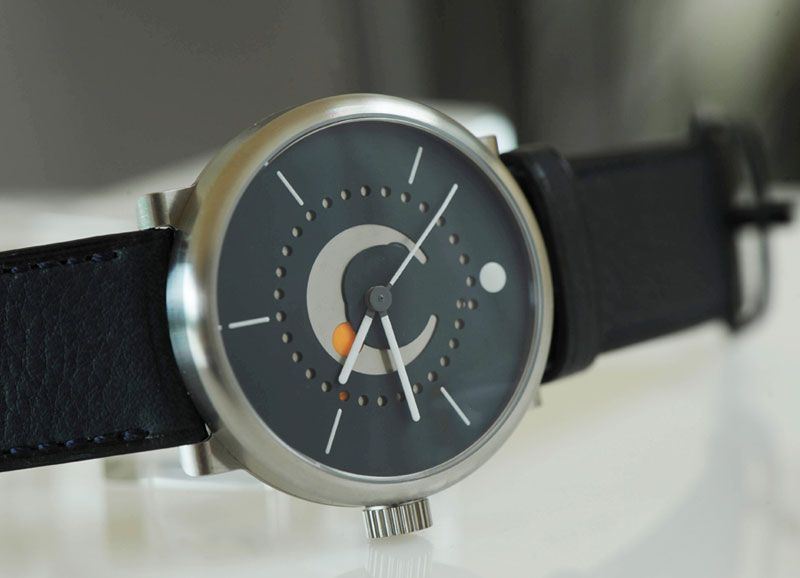 If you're unaware of how many pieces other moon phases are made of, it might not sound like a huge achievement. Well, consider that  virtually all moon phase complications comprise of around 40 parts depending on the manufacturer. The Ochs und Junior is made of just 5 parts (including the dial). Ludwig Oechslin believes that not every complication has to be complicated for it to work.
The picture below shows the dial of the Selene with date and moon phase indication. You can see an orange moon and another 'dot' on the moon disk; the orange moon indicates the full moon and the other one indicates the new moon.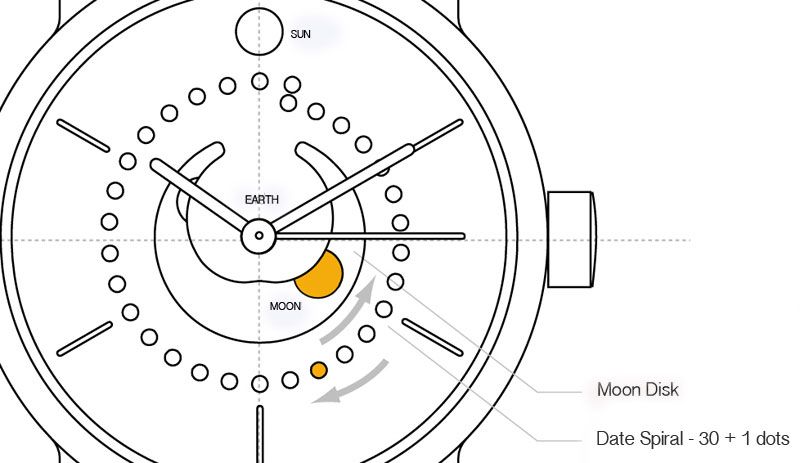 Moon phase (Lunar phase) refers to the part of the moon that we can see because sun illuminates it. The moon rotates around the earth in about 29.53 days (29 days, 12 hours, 44 minutes) on average. Because this is not a constant, making the moon phase shown on an mechanical watch to be accurate is impossible. Therefore, adjustment is required. How often adjustment is required depends on how accurate the moon phase complication is.
Take for instance the Lange und Söhne Lange 1 Moonphase. It's mechanism is so accurate that it's deviation is one day in 122.6 years of non-stop operation. Most wrist watches of esteemed watch brands like Patek Philippe or Vacheron Constantin have a similar deviation in the moon phase complications. Lange und Söhne did it much better with their 1815 Moon Phase that has a deviation of one day in every 1,000 years and is more than 8 times more accurate than for instance the Lange 1 Moon Phase.
The Ochs und Junior Selene Tinta has to be adjusted once every ….. 3,478 years. To be precise this watch has a one-day deviation every 3,478.27 years. And it's made of only 5 components!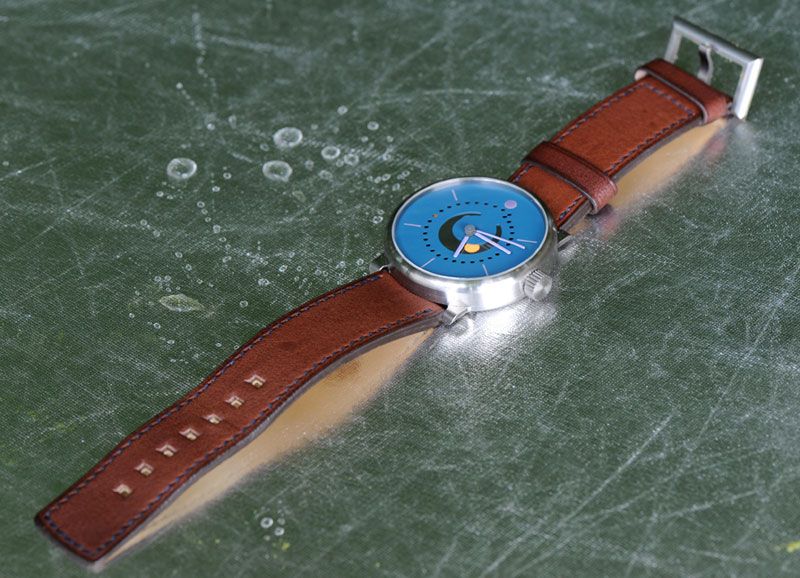 Well… it's even more amazing if you consider the price. Such performance and technical marvel… For 8,000 CHF you can buy one with your choice of color for dial and hands. That is the Tinta concept, meaning that you can choose your prefered pantone color for the dial.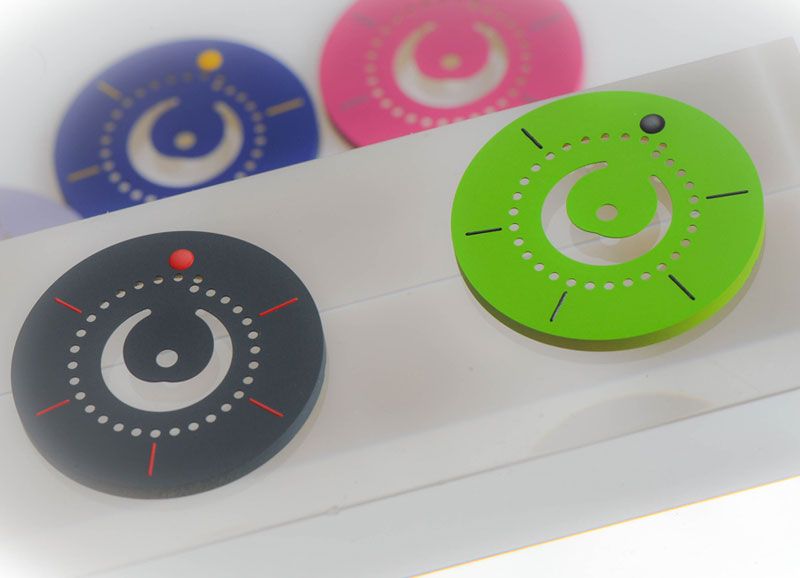 Check out the Ochs und Junior website for more models in the Tinta collection and on how to order the Ochs und Junior Selene Tinta. Ochs und Junior are also active on Facebook!
https://monochrome-watches.com/ochs-und-junior-selene-the-most-accurate-moon-phase-in-a-wristwatch/