Glashütte Original novelties
Glashütte Original was one of the most impressive brands at this year's Baselworld. Last week i was invited by Glashütte Original to see the Baselworld novelties which are about to be delivered to the dealers.
With the Senator Meissen Tourbillon and the Senator Chronometer, Glashütte Original has two watches in my Baselworld 2009 top 10. Merdal Güler, brand manager for the Netherlands, and Wim Koster, moderator of the GO forum at Horomundi, invited a few friends for dinner in the College Hotel in Amsterdam. It was an evening in the excellent company of good friend, with great food and amazing watches. At Horomundi Wim posted a full report of the evening and all watches. Wim was wearing his beautiful Pano Reserve… Oh, and all photos are made by Edwin!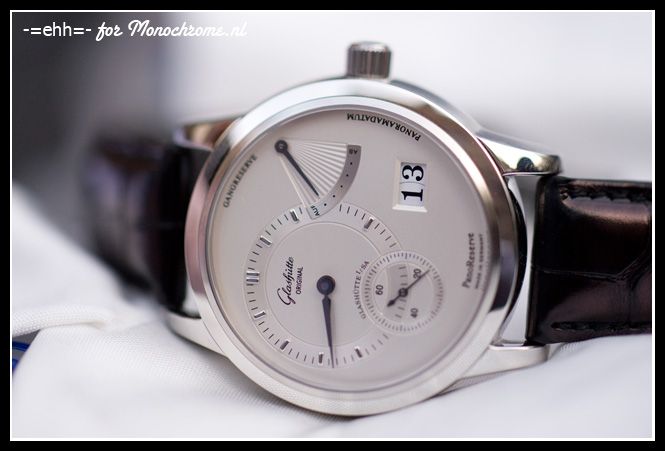 Before dinner we had a nice glass of bubbles in the garden of the College Hotel. Sitting there outside in a nice and quiet place in the middle of Amsterdam was a strange experience. Amsterdam is not one of the most quiet places on earth 🙂 We talked about watches in general, the watch industry and of course the all new collection Glashütte Original presented at Baselworld this year. And while talking we got the chance to see them all. My absolute favorite… the Senator Chronometer.
With it's classic dial it looks like a vintage ship's chronometer. The dial is slightly off-white which looks very attractive with the classic roman numbers. Besides the great looks, functionally it's also a winner. The typical Glashütte Original PanoDate has been improved and now changes date instantly at midnight, while other PanoDate models take around 20 minutes to change date. Another great function is the day/night indication dot. Perfect for setting the time. Another great feature for setting time, is that the second hand resets to 12 when the crown is pulled. And yet another superb feature for setting time, is that the minute hands jumps in full minutes when the time is adjusted. I am deeply impressed with this achievement of Glashütte Original… Of the big brands the Senator Chronometer is the absolute the winner of Baselworld 2009.
The Senator Meissen Tourbillon… the rose gold case, the beautiful meissen dial and a tourbillon. Another great achievement, especially cutting the round hole in the meissen dial. Meissen is very vulnerable so cutting the perfect round hole is very difficult. I love the looks of the watch, but it's not a watch i would wear. Just not a huge fan of holes in dials. But this does not mean i'm not impressed… it's still in my Baselworld 2009 top 10.
And of course i had to try the Senator Sixties Square Chronograph. Nice isn't it?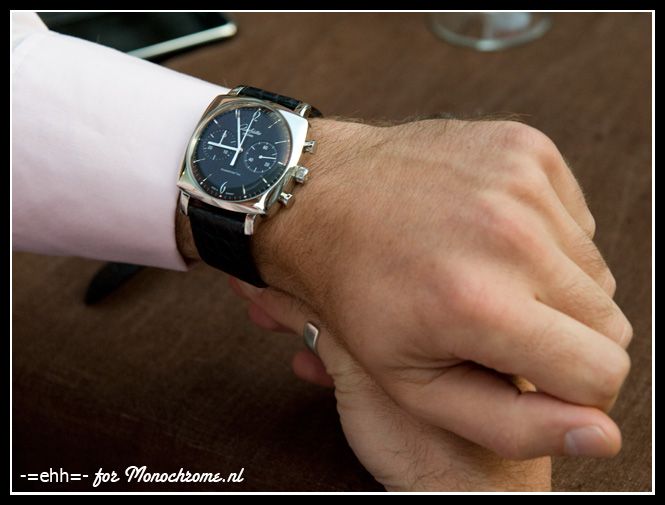 https://monochrome-watches.com/glashutte-original-novelties/