Value Proposition
Baltic Aquascaphe Diver (Review)
A no-nonsense, accessible toolish diver with killer looks!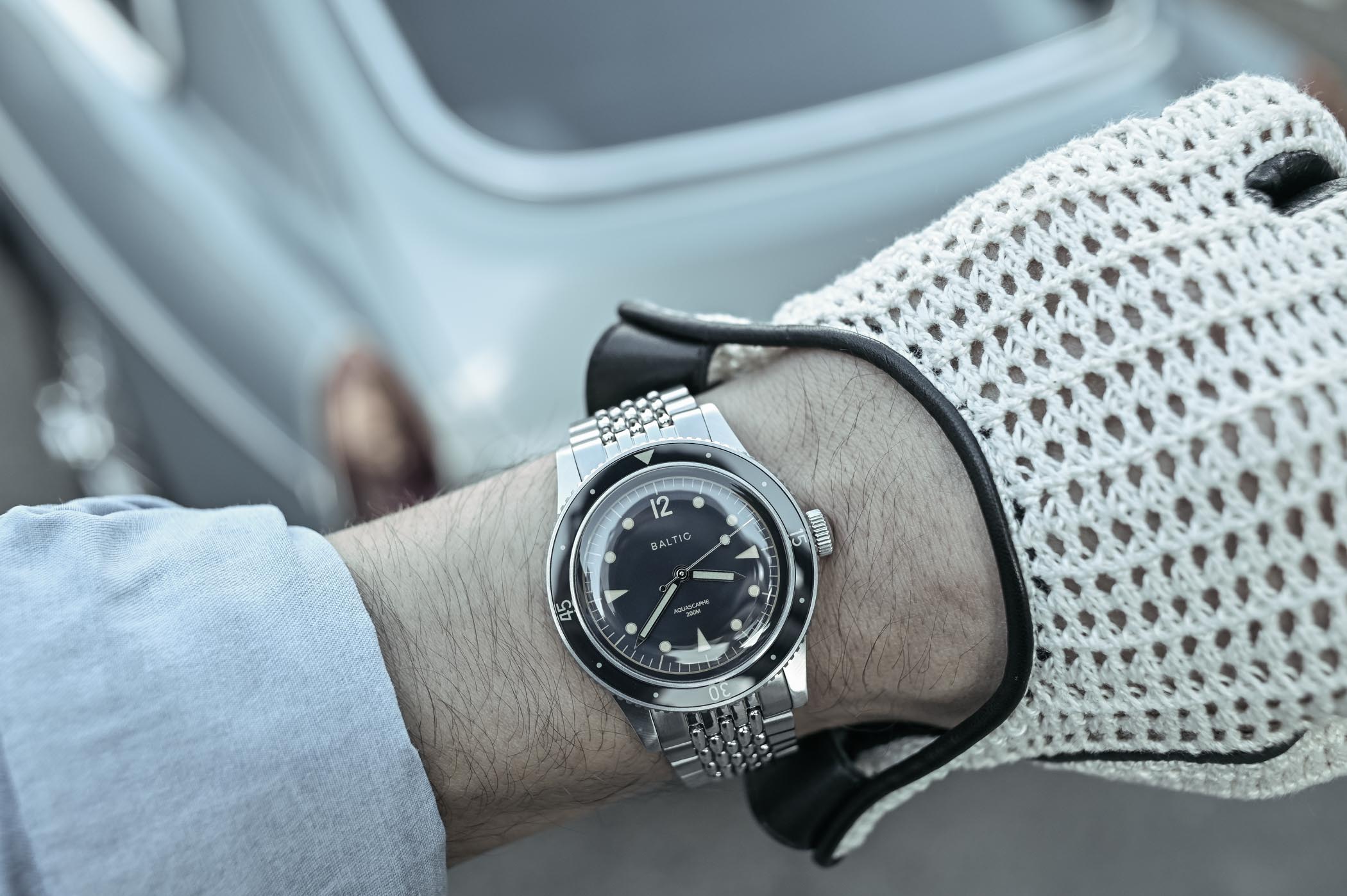 After successfully funding its first collection via Kickstarter, Baltic Watches has managed to stand the test of time and to survive this inaugural series of watches. Even better, the small concept became a brand and has started to expand its collection – and there are many more watches to come (but we can't tell you yet…) Today, we look at what Etienne Malec has created as his second model, a great-looking, still accessible, no-nonsense tool dive watch with vintage inspiration; the Baltic Aquascaphe Diver.
Concept
Baltic Watches is the brainchild of Etienne Malec, a young Frenchman who has inherited his father's passion for watches – something he shared with us already, some years ago. An avid collector, his father spent years putting together a collection of exceptional timepieces, some of which have inspired the designs of Baltic's first two models. Sadly though, Etienne's father passed away when Etienne was still quite young and so they were never able to truly share this passion together.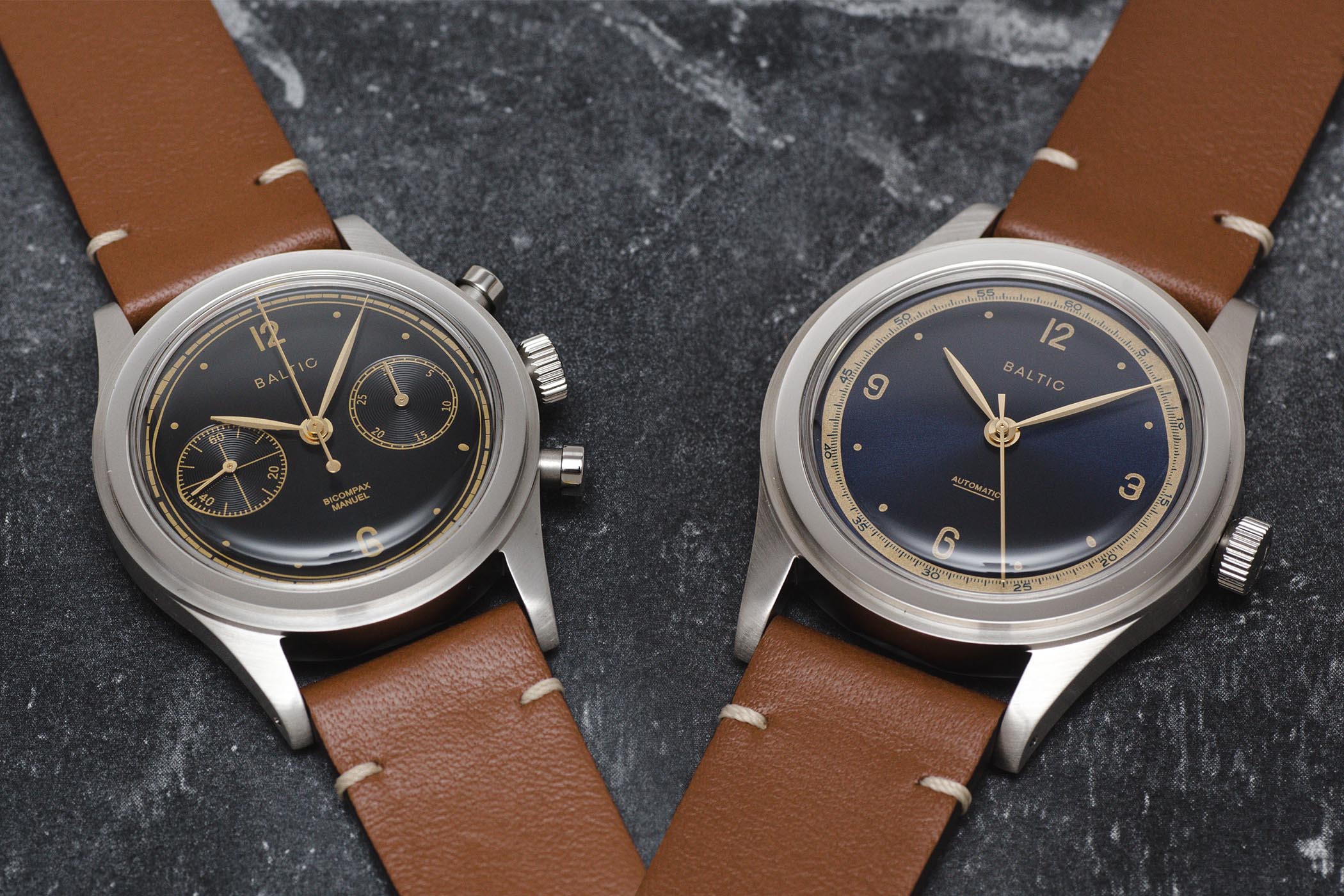 The creation of Baltic Watches was a way for Etienne to pay tribute to his father and to fulfil his passion for watches – knowing him quite well, I can tell that he is more than passionate… The first collection, with the HMS and Bi-Compax, was inspired by 1940s Calatrava-shaped watches, with a bit of Omega or steel Patek design elements. The campaign was a success and the story continued well after this crowdfunding process was over. It was time for Etienne to start the second step of his brand's story… And it is named the Baltic Aquascaphe Diver.
Case and design
Just like the inaugural collection, the Baltic Aquascaphe Diver doesn't hide its vintage inspiration. It has clear references to some of the greatest early dive watches – think Fifty Fathoms or Submariner – but it manages to have an identity of its own. Etienne, as a seasoned collector, is more than familiar with the codes of vintage-inspired watches but also knows that most watch enthusiasts can't actually access these famed, sought-after models. Baltic is here to give the taste, without the expensive bill.
Well-though and full of cool details, the Aquascaphe managed to impress the spoiled man that I am…
The Baltic Aquascaphe Diver has all the elements of a no-nonsense, instrumental dive watch of the 1950s: a robust case made of brushed steel; an oversized screw-down crown without crown guards; drilled lugs; a coin-edge bezel; limited literature on the dial; a simple scale on the bezel's insert resulting in a cool-looking piece.
The case of the Baltic Aquascaphe is a solid block of steel, entirely brushed, with a reasonable 39mm diameter – a classic size for vintage divers – and 47mm lug-to-lug. The lugs are quite elongated but the comfort, even on a smaller wrist like mine (16.5cm) is great. I've been wearing this watch on a regular basis for the past month and it has always been comfortable. The crown is large and easy to manipulate. The case is not overly thick, at 12mm, and is water-resistant to 200m. The caseback is plain and decorated with waves and a scuba diver.
On top of the case sits a large, easy-to-rotate bezel. It features 120 clicks and feels solidly attached to the case. The coin-edge profile is a nice touch, again historically relevant. The bezel insert is well-executed made of polished sapphire with numerals printed on the internal surface. Not only does it provide a great sense of depth but also adds value to the watch. This is combined with a domed sapphire crystal, which is purposefully reflective… Nice to look at, hard to photograph.
All in all, the quality of the Baltic Aquascaphe is impressive… Everything feels solid, well adjusted and well designed – especially considering the price, far below EUR 1K. Proportions are, to me, simply perfect when it comes to a vintage-inspired diver.
Dial
As for the rest of the watch, the dial of the Baltic Aquascaphe is clearly inspired by vintage dive watches. For this review, we had two of the three versions with us, the Blue Gilt model and the Black Cream. Note that a third model is available, named Black and Silver, with a grained black dial and silvery-white markers and lume, resulting in a slightly more technical look.
The dial of the Aquascaphe relies on a multi-layer, sandwich-like architecture, again showing great attention to detail. The three triangular markers are recessed, with the luminous material appearing underneath. The other hour markers are painted on the dial in beige luminous material – on the two watches we have here. The baton hour and minute hands have a matching colour and end with an arrow tip. A lollipop seconds hand finishes the vintage look of the watch. The 12 numeral, which combines with these dots and triangles, gives the Aquascaphe its own identity.
Depending on the model, the dial has a different surface. The two black models have a grained matte finish, while the blue version has a sunray-brushed pattern. The Blue and Black Cream versions feature a so-called gilt dial, with the tracks and inscriptions treated in a dark gold colour. Again, you'll understand the references.
Overall, despite the reflections from the sapphire crystal, legibility is great and the hands are well-proportioned. The attention to detail on the dial is again quite impressive.
Movement
As a brand positioned on the lower end of the watchmaking spectrum, Baltic relies on Japanese automatic movements in order to keep the prices far below EUR/USD 1,000. Certainly not the most prestigious calibre available, the Miyota 9039 found here does its job and offers reliability and decent precision – announced at -10/+30 sec. per day but, in the present case, closer to the -10/+10 sec. per day.
This movement, without date (and no ghost position for the crown), beats at 4Hz and has 42 hours of power reserve. It also features a stop-seconds.
Bracelet/strap
The Baltic Aquascaphe Diver is available either on rubber or steel. The first, a tropic-like black rubber strap with a vintage-inspired pattern and a simple steel pin-buckle is a classic option. A nice, traditional option that is pleasant to the wrist and suitable for recreational diving sessions.
Second, and a really cool option is a "bead of rice" steel bracelet – a style of bracelet en vogue during the 1950s and 1960s. Supple, light and thin, it complements the old-school design of the watch and is a joy to wear. Apart from a Jubilee bracelet, not many other bracelets can beat a "bead of rice" in terms of suppleness and comfort. It is closed by a folding buckle with fine adjustment.
Note that the bracelet is equipped with easy-bars / quick release device that allows the removal of the bracelet in just a few seconds. Furthermore, the lugs are drilled, allowing to easy removal of the rubber strap.
Thoughts
Overall, I took great pleasure wearing the Baltic Aquascaphe Diver. We, at MONOCHROME, are used to wearing high-end watches and pieces from the mainstream luxury brands, but that doesn't change the fact that from time to time, something affordable can make a great impression… The Aquascaphe did.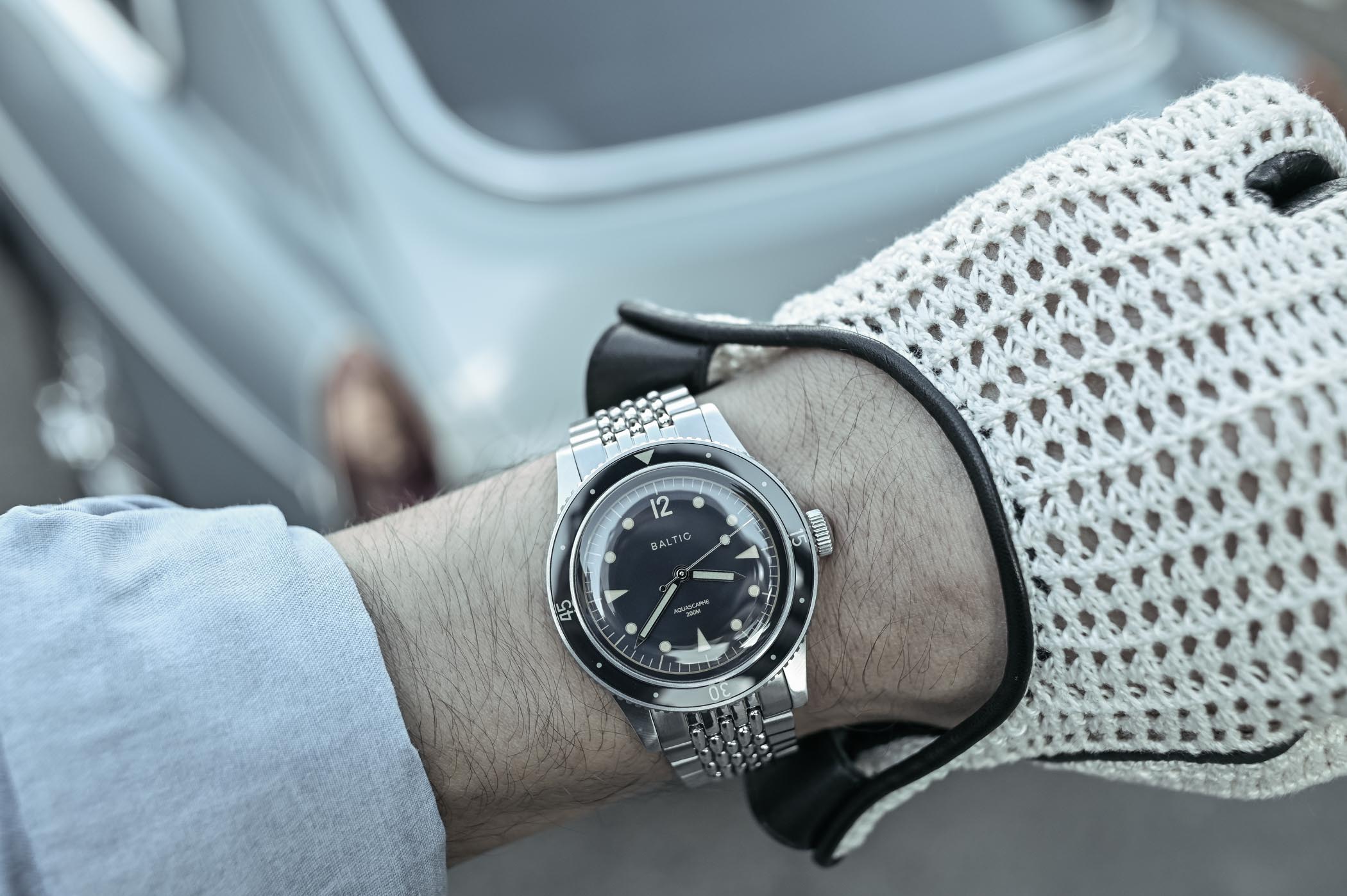 Whether in terms of design or execution, I can't find a major flaw on this watch. It is consistent, well-designed and, mainly, well-executed. Apart from the rather commoner movement (but still… it does the job) and the very reflective crystal, this is one great no-nonsense, toolish, vintage-inspired watch that could give one or two lessons to larger Swiss brands… If you're looking for a nice, inexpensive diver, you'd better take a look at what Baltic is doing.
Price and availability
The three versions of the Baltic Aquascaphe Diver (Blue Gilt, Black and Silver and Black Cream) are priced at EUR 695 on rubber, EUR 790 on "bead of rice" steel bracelet or EUR 825 with both steel bracelet and rubber strap.
Orders can be made through the brand's website baltic-watches.com. The watches are back in stock as of today (November 21st, 2019) but expect it to be sold-out again pretty fast.
https://monochrome-watches.com/baltic-aquascaphe-diver-review-value-proposition-price/