Who's afraid of Red? Jaeger-LeCoultre Grande Reverso 1931 Rouge – LIVE Photos
Unusual… that's probably the best word for a watch with a red dial. In this case however it's not only unusual, but also very cool! The new Jaeger-LeCoultre Grande Reverso 1931 Rouge looks cool and sophisticated. 
I have to admit that I'm kind of conservative when choosing a watch for my own wrist. The Hautlence HL Ti 02 is an exception, although its design looks kind of futuristic, it still features a monochrome color scheme and no wild and colorful dial. Meet the exception…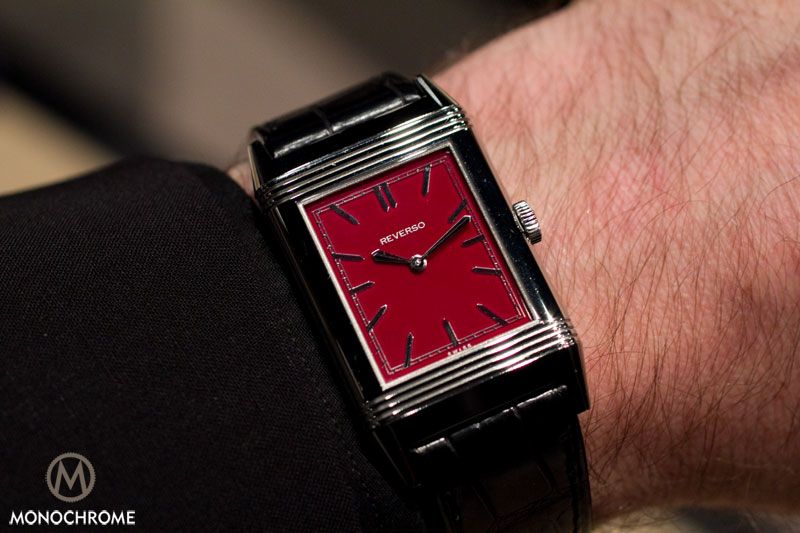 Usually even a case made in yellow, pink or red gold is too flashy for my taste and I prefer white metals. Similar with dials, I prefer them black, white, silver or anthracite. I know this might sound boring, but I think there's enough variation within these parameters. You won't easily see a watch with a colorful dial in my personal collection or on my wish list. So imagine my surprise when I strapped the Jaeger-LeCoultre Grande Reverso 1931 Rouge on my wrist!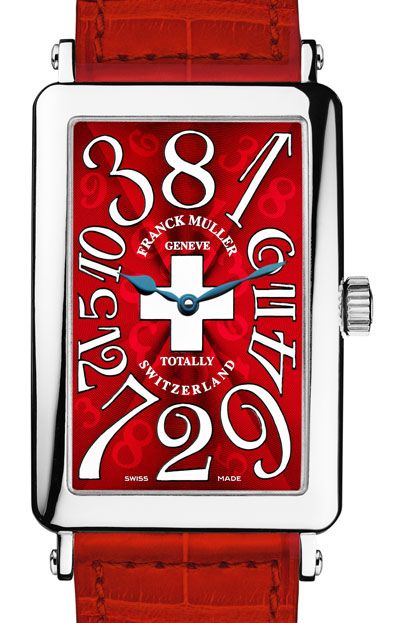 The case with its ultra thin design is sleek and elegant, and even the dark red dial isn't too wild or outgoing. At least not for my taste. So let's call it outgoing in an understated way. Eccentric, but stylish.
This may be considered as an odd thing. In the world of Haute Horlogerie there are not much watches with a 'loud' dial. Usually the design remains classic and so is the use of colors. Of course there are some deviations of the classical theme, but there are just a few without looking at Hublot.
A few years ago Girard-Perregaux created a chronograph for Ferrari with a red dial. And of course there is Franck Müller, one of the few who isn't afraid of a colorful dial. Recently he proved (again) with his donation to Only Watch. The Franck Müller 'Totally Switzerland' sported a bright red dial with a white cross. The dial is very red and much too red for my taste.
The red of this new Grande Reverso 1931 Rouge is much darker red. It's so elegant I would almost forget that it's red. And although I'm quite conservative when it comes to watches, yes even for me, this would be a perfect watch for wearing on a daily basis to the office.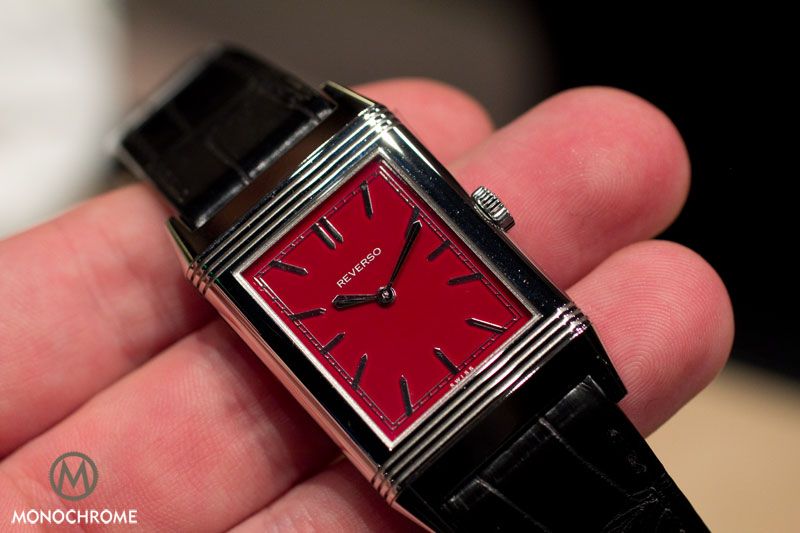 This Grande Reverso 1931 Rouge is a so-called Boutique Edition and thus only for sale at Jaeger-LeCoultre Boutiques. The price is € 6.800 Euro including tax.
Check the Jaeger-LeCoultre website for information about the Boutiques.
https://monochrome-watches.com/who-is-afraid-of-red-jaeger-lecoultre-grande-reverso-1931-rouge/