Weekly Watch Photo – Vianney Halter Antiqua Perpetual Calendar
After seeing Vianney Halter's magnificent April Fools joke, I just had to share some photos of one of the most beautiful timepieces of all times, the Antiqua Perpetual Calendar.
Not only Vianney Halter came up with a April Fools joke, the guys from Watchonista also created a magnificent April Fools joke for Hublot. But now back to the steam-punk creation of Vianney Halter… the Antiqua!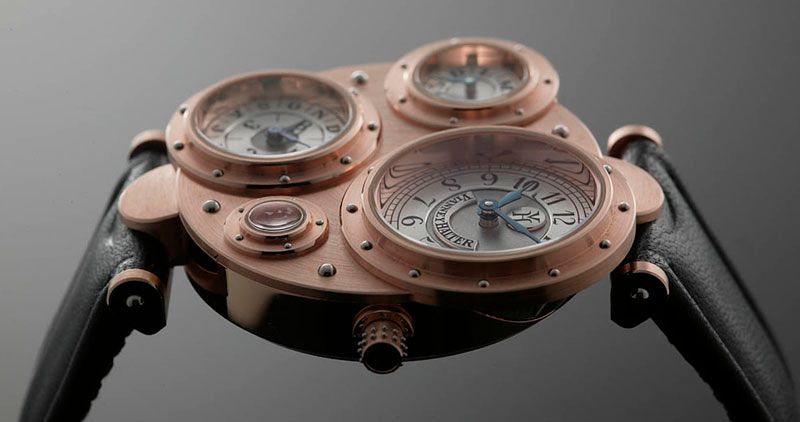 For this purpose I borrowed photos made by Suitbert who posted his photos on The PuristS Pro (here) back in 2007. The above photo shows the side of Vianney Halter's daring creation. His photos show the superb level of finish, not only on the movement, but also on all parts of the case, dials and hands.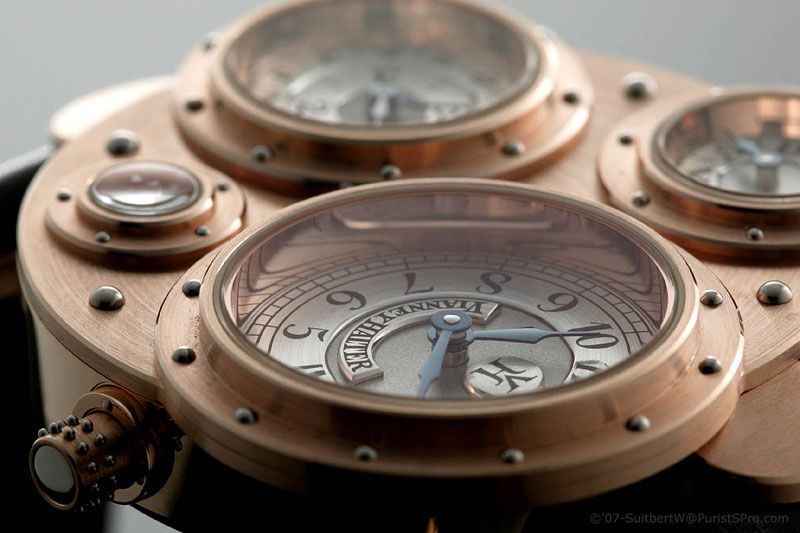 Although the Antiqua sports kind of a funky case design, in basic it is a round watch. Its case back shows a mystery rotor, made with a sapphire disc and revealing the entire movement. The entirely by Vianney Halter developed movement features a full bridge! Not a three-quarter bridge, but one that fully covers the back, except a small opening to show the balance.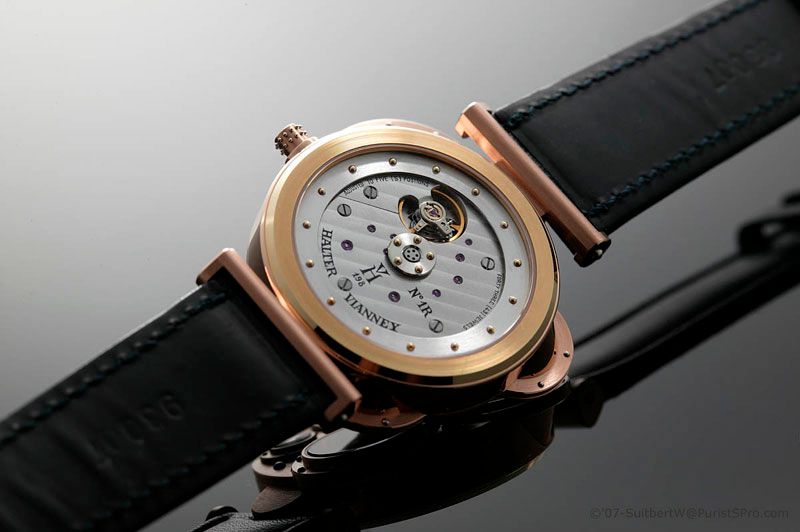 For more detailed information you can visit the website of Vianney Halter, but I can also recommend to read GaryG's report about the 'Wearing Impressions of the Antiqua' that was posted at the PuristS Pro. The photo below shows the Antiqua on the wrist, besides an Observatoire from Kari Voutilainen.
https://monochrome-watches.com/weekly-watch-photo-vianney-halter-antiqua-perpetual-calendar/