Weekly Watch Photo – the Bulli-Shot
That I'm a huge fan of beautiful photos showing beautiful watches probably doesn't come as a surprise anymore. Hey, that was the sole reason for starting the Weekly Watch Photo. And that was one and a half year ago…
I still find so many photos that look so good that they have to be shared. Besides cool 'mood' photos, like these from A.Lange & Söhne or these from IWC, I'm also a big fan of beautiful wrist shots, like the wrist shots from Simon C. Today I'd like to present you a bunch of wrist shots called Bulli-Shots!
Bulli-Shots? Yep, although there's of course no formal name for any type of wrist shot, but I think this is the second informal type of wrist shot. The first is called the Superman-wrist-shot, famous for the hand-streched-foreward-in-the-air that looks like the photographer was flying.
The photos I show you today are all inspired by a member of the Dutch Rolex forum, Bullibeer, who started posting these 'über-lazy' photos of his watch, hand in pocket, legs and shoes visible as well.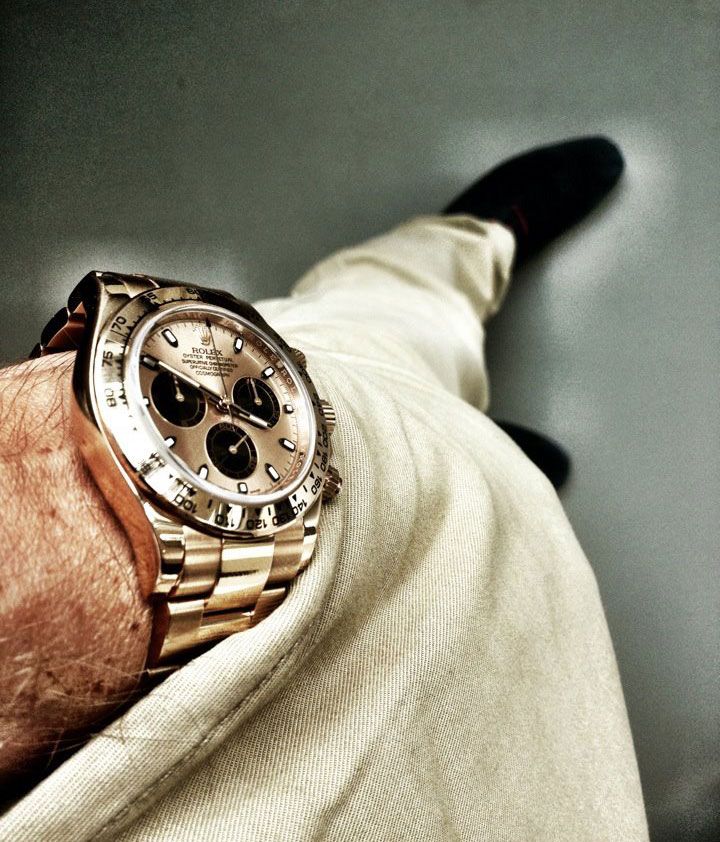 The photos above and the two below are made by Danny, so is really getting the hang of it. The Rolex Daytona in Everose gold looks stunning and personally I'm very much impressed by his pink gold Royal Oak Chronograph.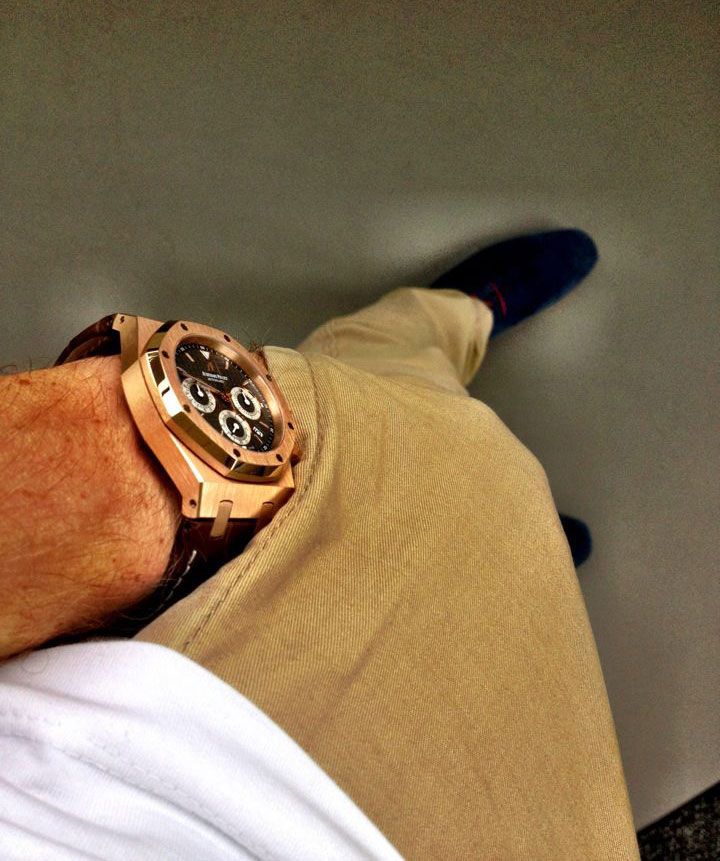 The AP Royal Oak Chrono in a more casual style…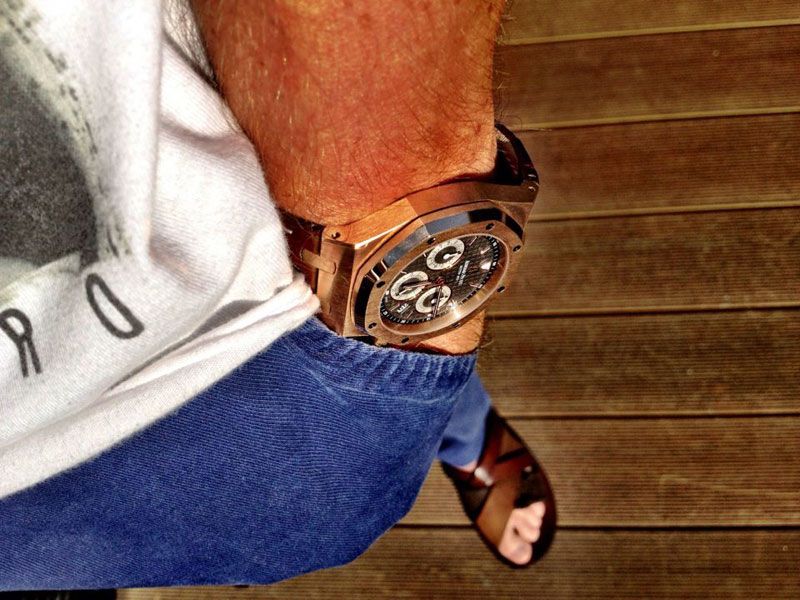 Jacques, who also posts his photos in the Facebook Wristshots Group, shows his Panerai Luminor Base (PAM 00000).
And here's another one from Jacques, showing his über-cool AP Royal Oak Diver (by the way, love the shirt).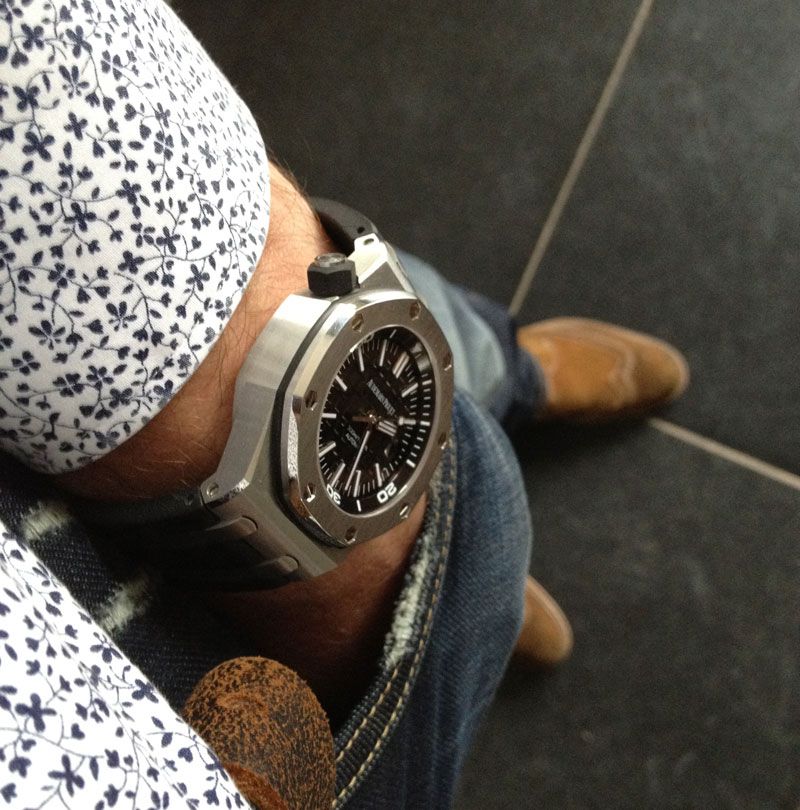 Here's Michael's photo showing his Rolex GMT-Master II with ceramic bezel, ref. 116710 LN.
And we close of with a Speedmaster, photographed by Dennis from team Fratellowatches.
By the way, if you like Omega Speedmasters then by all mean check out Fratellowatches.com every Tuesday for their Speedy Tuesday post!
Thanks to Marc (first photo), Danny, Jacques, Michael and Dennis for the use of their photos!
This article was written by Frank Geelen, executive editor for Monochrome Watches.
https://monochrome-watches.com/weekly-watch-photo-the-bulli-shot/