Weekly Watch Photo – Rolex Oyster Precision ref. 6694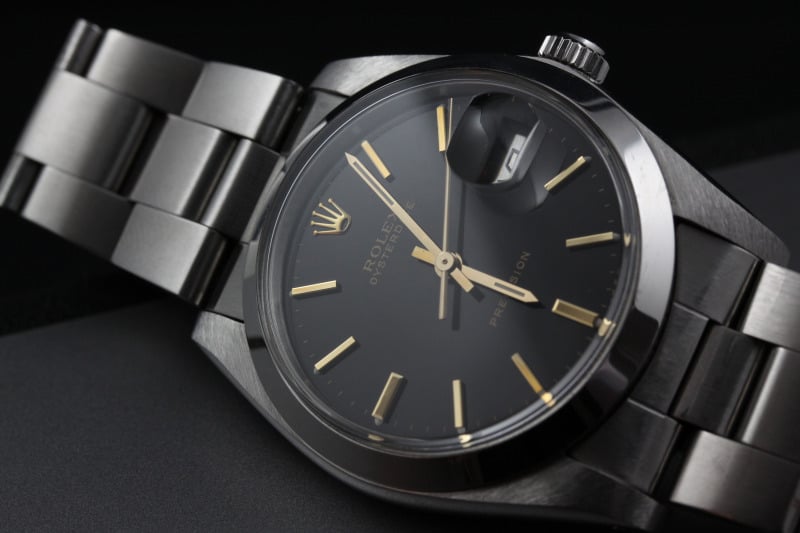 The Rolex Oyster Precision might not be the average watch that we write about, here at Monochrome, however we do fancy a classic from time to time. The Rolex Oyster Precision reference 6694 is such a classic and Tony's photos only emphasize this. 
And that is of course a perfect reason to feature it as Monochrome's Weekly Watch Photo! The black dial with gold indices, hands and Rolex coronet simply look sublime in these photos. They pop out and draw the full attention to them.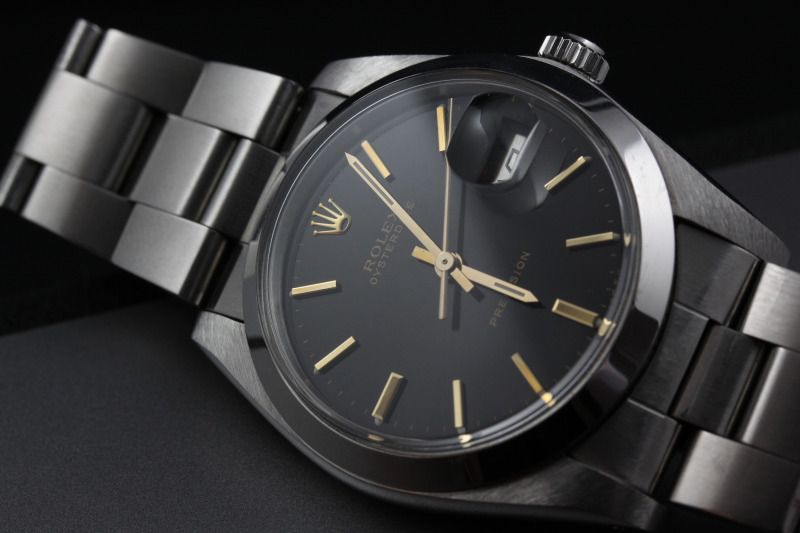 With a classic diameter of 34 mm this would make an excellent watch for either men or women. And that's what Tony thought when he bought this watch. Lucky for him, his lady didn't fancy the black dial, so he's wearing it now. Tony posted his photos at his blog called Halfpastthehour, where he shares more stunning watch photos, like the Seiko Marina Master MM300 that featured in our Weekly Watch Photo several months ago.
If you're not familiar with the classic Rolex, one could say it looks like the much better known Rolex Oyster Perpetual Datejust. The Oyster Precision is slightly smaller, with a diameter of 34 mm instead of the Datejust with a diameter of 36 mm. It also features a manually wound movement and no automatic wound movement like the Datejust. It's dial does not show the word 'Perpetual', like it is on all Rolex models with an automatic wound movement.
Our contributor Martin Green wrote a comprehensive review on his own website here. It shows an early 80-ties version of the Rolex Oyster Precision and goes a good idea of how it is on the wrist and in daily use.
Thanks to Tony for the stunning photos. Make sure to check his own blog called halfpastthehour for more photos of his watch collection.
One last wrist shot to show how it's on the wrist.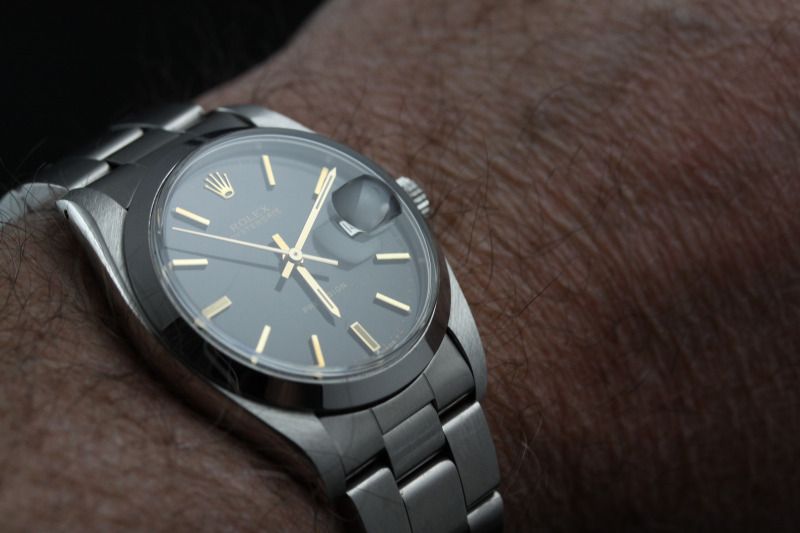 https://monochrome-watches.com/weekly-watch-photo-rolex-oyster-precision-ref-6694/