Weekly Watch Photo – Rolex Datejust ref. 116138
Our Weekly Watch Photo has been highly successful and as of this year Monochrome's Weekly Watch Photo will also appear at the very successful website AskMen. We kick off the new year with a set of stunning photos showing an all-time-classic, the Rolex Datejust. 
Now I know that Monochrome readers are fans of extraordinary mechanical pieces of art that also tell the time. I do hope that my "missionary work" will also convince the AskMen reader of the beauty of mechanical watches. And what better way is there then to start with these drop-dead gorgeous photos from Duncan, showing his 18k Rolex Datejust.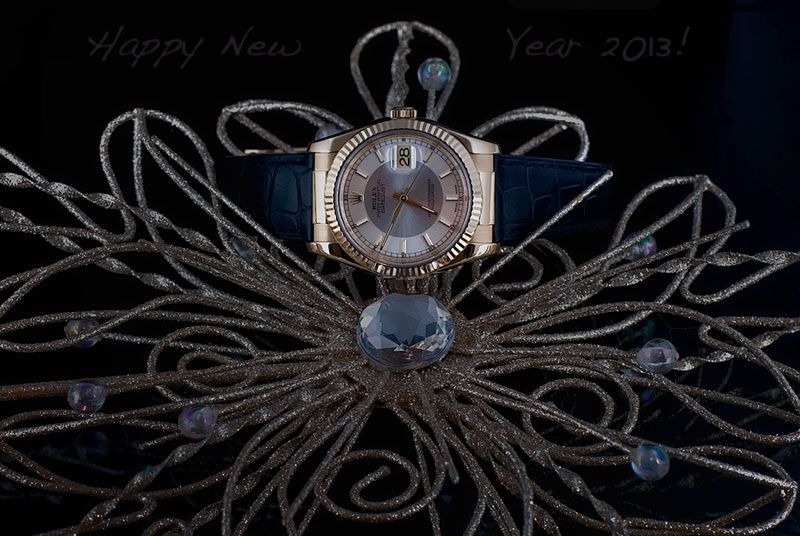 The Rolex Datejust is an ever-stylish and über-classic choice that is actaully good for any occasion. In this case, we chose the 18-carat yellow gold Rolex Datejust ref.116138. The Rolex Oyster Perpetual Datejust, as it is officially named, was the first wristwatch with a date function when it was launched in 1945.
The Datejust has been in the Rolex collection ever since and the Datejust has been a perfect men-size watch measuring 36 mm in diameter. It wasn't until 2009 that Rolex introduced the Datejust II with a larger, more contemporary diameter of 41 millimeters. Earlier, Rolex also introduced midsize (measuring 34 mm) and women's models of the Datejust, which are great for, well, ladies and younger men.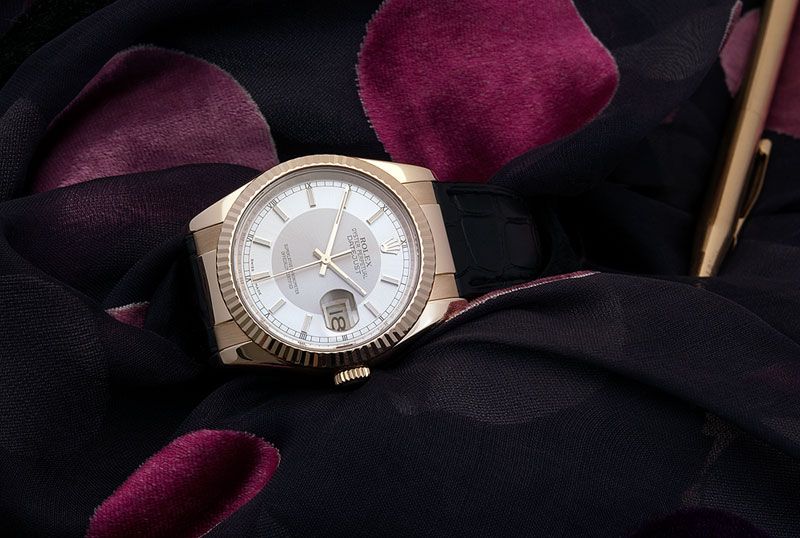 This Datejust, reference 116138, has the classic dimension of 36 millimeters. While the Datejust is usually worn on a Jubilee or Oyster bracelet, it's also possible to wear on a nice leather strap, as Duncan proves with his photos.
The Datejust is mostly seen with a so-called "fluted bezel" (as in these photos) or with either a flat bezel. Over the course of years Rolex has created several variations like on the Turn-o-graph, however these are much rarer. The choices of dial colors and styles seem unlimited. Every Rolex dealer has a big book, the kind that Santa Claus carries around, with all their different dial choices. You name it – silver, black, blue, brown, with Roman numerals, Arabic numerals or simple stick hour markers.
Even when judged by today's tastes and standards, the Datejust still stands perfect. It is typically the kind of watch given for occasions like a graduation or marriage. The great thing about Rolex is that they will last a life time (if well taken care for) and will usually not drop in value if you ever decide to sell it.
One last view of the über-stylish Rolex Datejust ref. 116138. Next week, we'll treat you with some more horological eye candy. For now I wish to thank Duncan from Thirtyfivemill.com for his magnificent photos and AskMen for allowing me to persuade their readers to start liking mechanical timepiece, by showing them a dosage of gorgeous mechanical wonders every week. Click here for the first Watch of the Week at AskMen.
Click here to visit Duncan's website Thirtyfivemill.com

This article is written by Frank Geelen, executive editor for Monochrome Watches.
https://monochrome-watches.com/weekly-watch-photo-rolex-datejust-ref-116138/