Weekly Watch Photo – Rolex Milgauss
Monochrome's on vacation, but we try to give you some stories and great photos. That's why this weeks Weekly Watch Photo is yet another example of a a photo made by a member of Timezone UK. 
This Rolex Milgauss is photographed by Five Little Fish Ltd. and is a version we don't see that often 'in the wild'. A few week ago we showed you the vintage Milgauss ref. 1019. This is reference 116400, one of the version Rolex released in 2007, after it had been discontinued in 1988.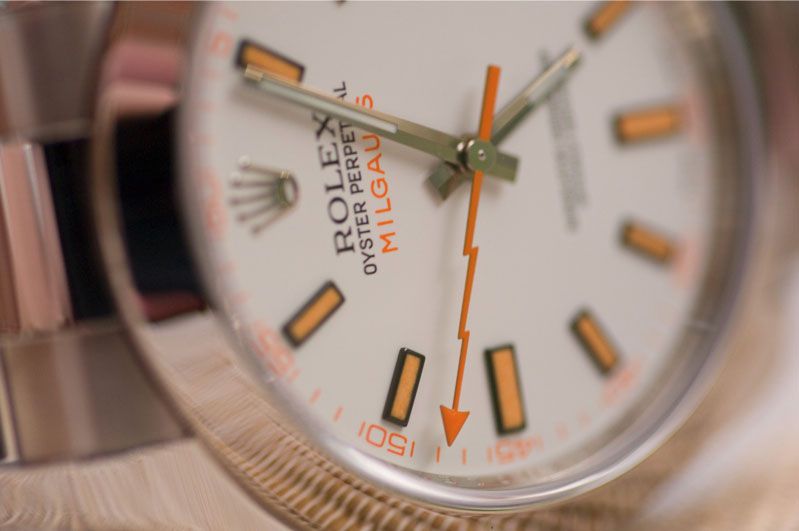 The Rolex Oyster Perpetual Milgauss was designed as antimagnetic watch with a soft iron inner case. The current model Milgauss features the Parachrom-Blu hairspring, which is already anti-magnetic, and the movement is also 'wrapped' in a soft iron case that works like a Faraday cage.
When Rolex re-released the Milgauss in 2007, they released it with a white dial and a black and and one that was called GV. GV stands for Glace Verte or green glass and this was the anniversary model, with black dial and a slightly different design and a green-tinted sapphire crystal. Although initially rumored to be a limited edition, the GV version is still available.
https://monochrome-watches.com/weekly-watch-photo-rolex-milgauss/