Weekly Watch Photo – Ressence
We from Monochrome love beautiful photos showing gorgeous timepieces and the so-called lume-shot is one our favorite ways to show a watch. When we saw this lume-shot of a Ressence, it was immediately clear that this was the new Weekly Watch Photo. 
Ressence is an independent Belgian (!!) watch brand that made name and fame when they launched their first watch 2 years ago. The reason for this is that the Ressence Zero Series features more or less the same way to display time as the Harry Winston Opus X, that was also launched at Baselworld 2010!
Ressence is one of those young and innovative brands using a different way to display time, like Hautlence, URWERK and MB&F. No typical central hour and minute hand, although there are hands visible on the dial. One of the hands is the logo of the brand, engraved in the hour chapter ring.
The central part inside the hour chapter ring, turn around in 12 hours. It shows a painted hour hand that is also luminescent as shown in the first photo. The chapter ring above the hour display, is the small seconds display and it works the same as the hour indicator. A round disk with painted second hand inside a chapter ring.
At the lower right part of the dial (see photo below) is an AM/PM indicator and the long stripe on the dial is the minute hand. This construction indeed means that the entire disk turns around in 1 hour and the three smaller disks (hours, seconds and AM/PM) turn around in one hour as well.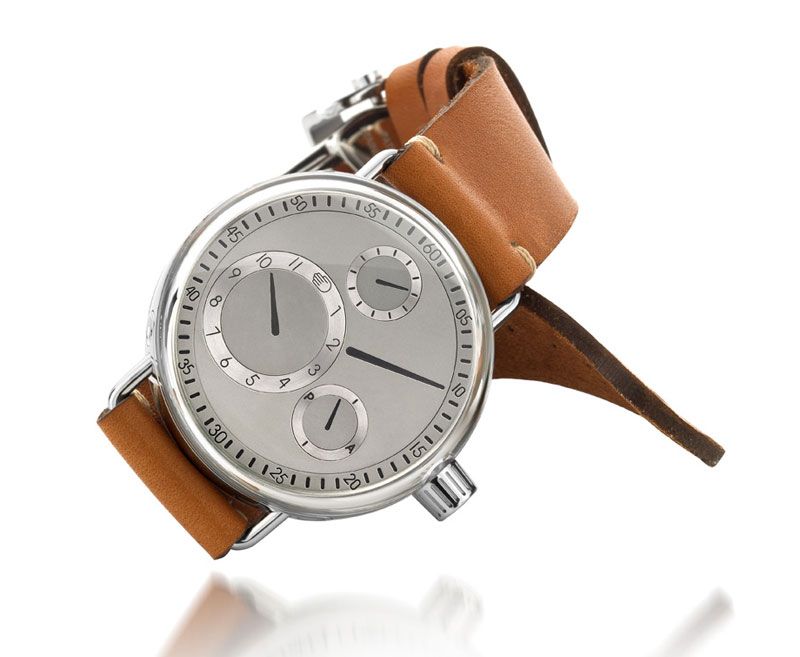 The website of Ressence starts with an animation that perfectly shows how the Ressence Zero Series indicates the time. Besides this innovative way to display time, Benoît Mintiens, the man behind Ressence, pays a lot of attention to design.
The Zero Series is loaded with gorgeous details, like for instance the crown.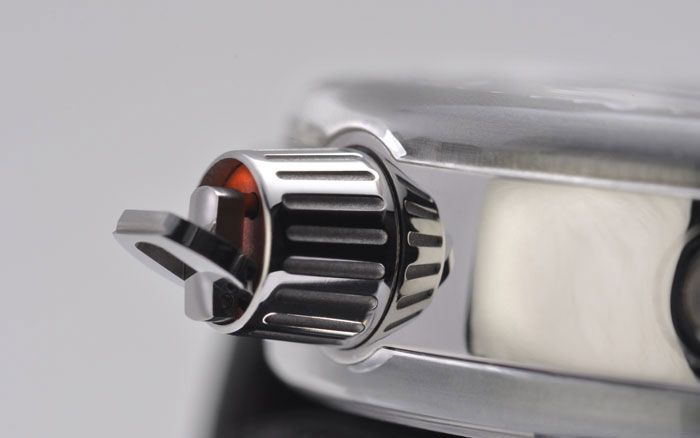 This is not everything, but more can be seen at the Ressence website. Please take a moment to check it out for more details about the brand, the collection and where the timepieces are available.
Let me show you just one last funky thing… the box the Ressence comes in. Or should I say "nest"?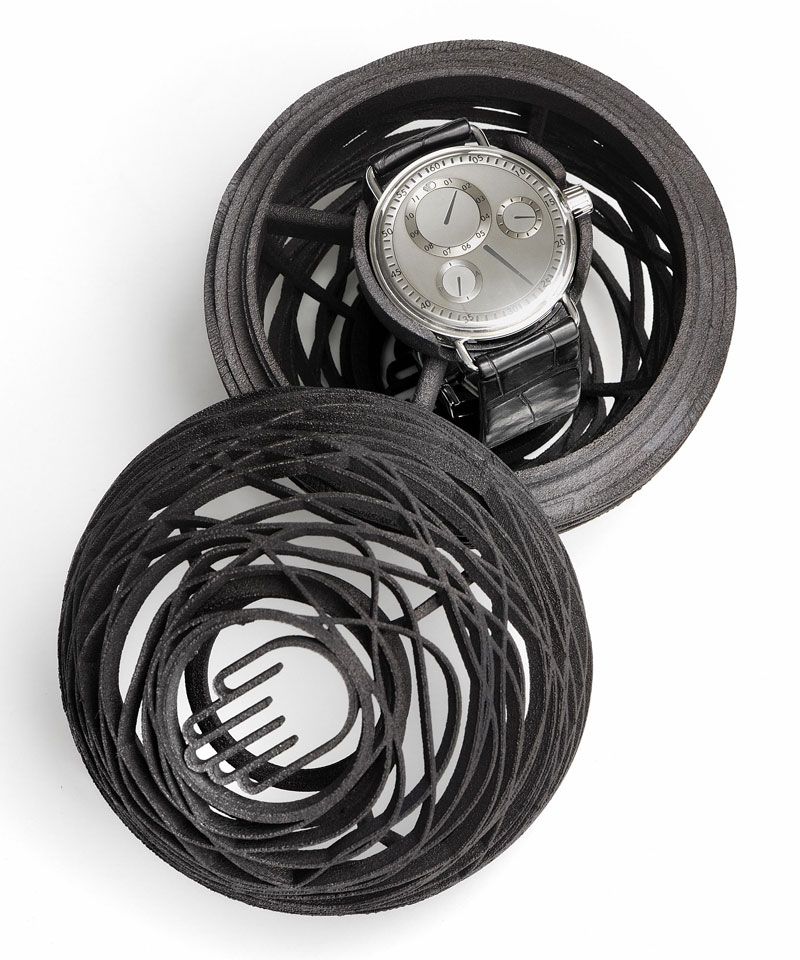 This article is written by Frank Geelen, executive editor at Monochrome Watches.
https://monochrome-watches.com/weekly-watch-photo-ressence/