Weekly Watch Photo – Hautlence HL05 casual on the wrist
Not the first time and certainly not the last time that this Hautlence HL05 will feature as Monochrome's Weekly Watch Photo.
The owner of this gorgeous Hautlence just bought the new Fuji FinePix X100 and shot this lovely photo. I must say that I'm amazed by the beautiful photo, because this rangefinder camera has its limitations. Just think of the wide angle lens (23mm) that is no real macro lens. Anyways, the result is excellent. The HL05 casual on his wrist, hand in the pocket… A perfect example of a watch in its natural habitat, i.e. on the wrist.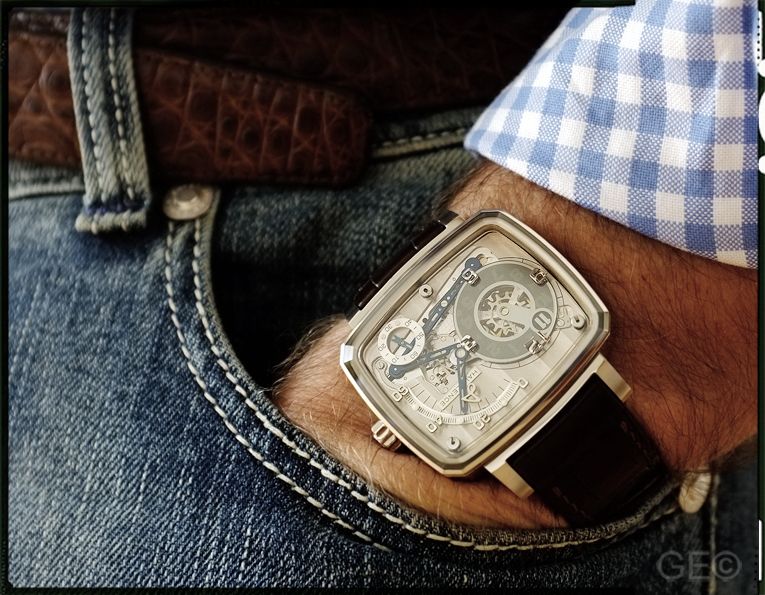 By the way, if you wonder how this Hautlence indicates the time and how the hands and jumping hour disk function. Here is an explanation of the technical details of the Hautlence HL series.
And you can still win one of the three leather watch boxes that Hautlence gives away to people who LIKE Hautlence on Facebook. Check it out!
https://monochrome-watches.com/weekly-watch-photo-hautlence-hl05-casual-on-the-wrist/