Weekly Watch Photo – Cartier Tank Cintrée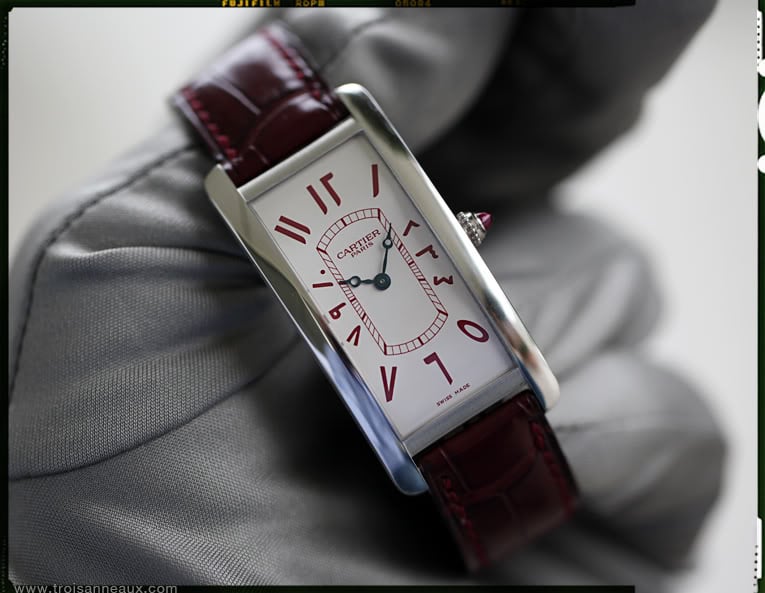 The Cartier forum @ Revo-Online keeps coming with very interesting stories about Cartier's overwhelming history of wrist watches. And in the mean time they add a load of historical information and gorgeous photos…
Like the new story about the evolution from the Cartier Tank Cintrée to the new Tank Americaine Flying Tourbillon. Cartier first released a Cintrée in 1921 and it's a very elegant and slim wrist watch. The Cintrée was available in several variations throughout the past 90 years, but has never been produced in large numbers, hence they are very sought-after.
Moderator GEO describes how and why the design evolved from the sleek and elegant Cintrée to the Tank Americaine. This model was released in 1989 and produced in larger numbers. While maintaining much of the Cintrée-DNA, the Tank Americaine had a more bold, maybe a more masculine look.
Now the Collection Privee Cartier Paris has been replaced by the Fine Watchmaking Collection, the latest Tank Americaine features Cartier's in-house developed and produced caliber 9452 MC, the first Cartier movement that carried the Geneva Seal. Read more at the Cartier forum @ Revo-Online.
https://monochrome-watches.com/weekly-watch-photo-cartier-tank-cintree/