Weekly Watch Photo – 2 Rue de la Paix
Early 2013 Vacheron Constantin opens a new boutique in Paris at 2 Rue de la Paix. To celebrate the opening of the Paris boutique, five Vacheron Constantin watch owners draw on their personal history and lifestyle to illustrate the values they share with Vacheron Constantin.
Photographer Thierry des Ouches, they tell us about their watch, their Paris and their love of the exceptional. The result is captured in five portraits and many more beautiful black and white mood photos showing Vacheron Constantin timepieces in their natural habitat, i.e. on the wrist.
All photos and short quotes from their owners are brought together on the website 2 Rue de la Paix. Alex Ghotbi, host of Vacheron Constantin's own discussion forum The Hour Lounge, mailed me the following photos, but I can assure you that you can find many more beautiful photos at the 2 Rue de la Paix website.
The opening shot shows a vintage Patrimony Chronograph and the following photo shows another beauty of the Patrimony collection. This is the Patrimony Contemporaine retrograde day and date. An elegant watch that tells the time, date and day of the week; actually all you need for another day at the office.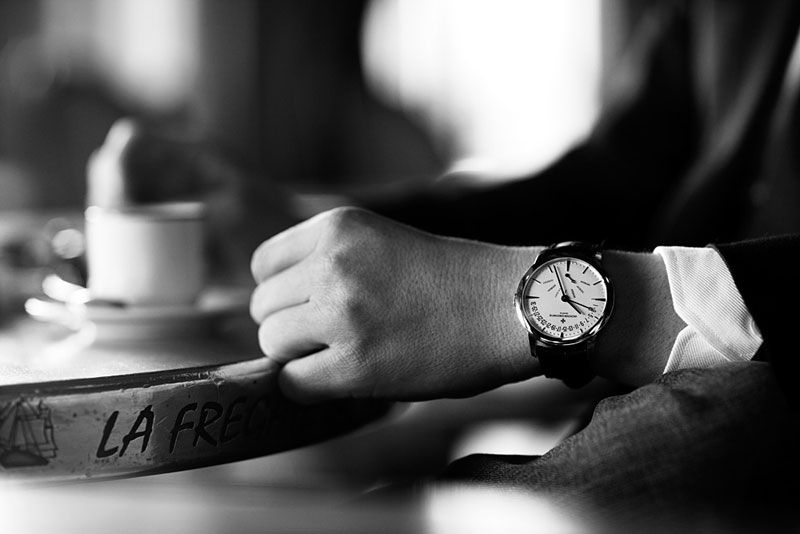 Going for a more casual style, however also perfectly matches with a suit and tie, you might choose the Overseas collection. One of my personal favorites of this esteemed Genevan watch manufacture is the Overseas Chronograph with a large date display. The combination of stylish and classy with extremely rugged and functional, is what I like so much about it.
The in-house chronograph caliber 1137, with a column wheel to activate the chronograph, that measures just 6.60 mm in height is in my opinion very desirable. Combine that with a stainless steel case with integrated bracelet, that has been finished by hand, that is water resistant to 150 meters and anti-magnetic to 25,000 A/m… what do I need to say more?
Doing business with a company in another timezone?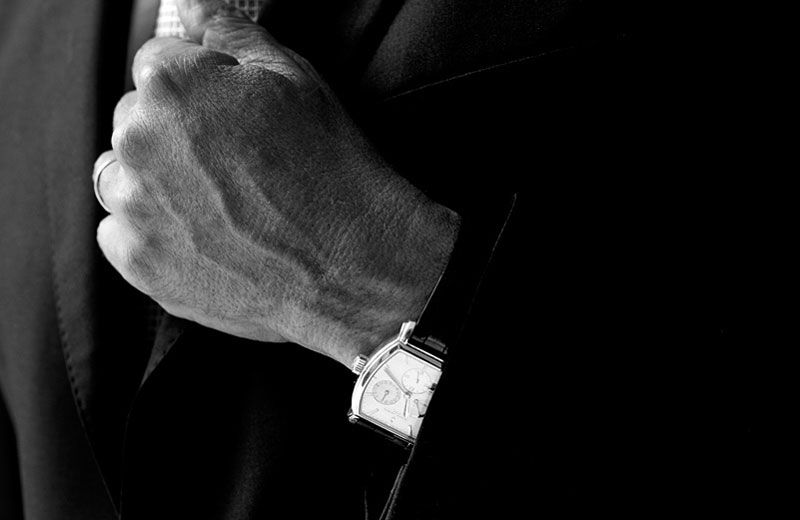 The Malte Dual Time is a perfectly elegant and classy choice for either the office or after that, when you go to a cafe for a glass of wine with a good friend, have a dinner in a nice restaurant and visit your club afterwards.
For more of these striking photos, visit the website 2 Rue de la Paix, where you can also get more information about the new Vacheron Constantin boutique and Vacheron Constantin activities in Paris.
This article is written by Frank Geelen, executive editor for Monochrome Watches.
https://monochrome-watches.com/weekly-watch-photo-2-rue-de-la-paix/