Watchmaking Dream 2.0 – Jaeger-LeCoultre QuarterMaster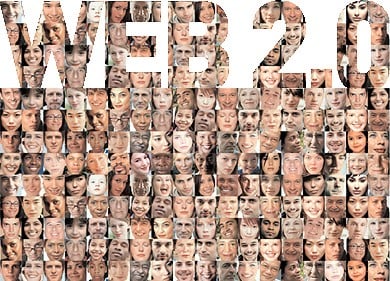 Can a virtual group of watch enthusiasts turn a dream into the reality of a re-edition of a vintage model from a famous brand? In today's ever connected world, adding "two-point-o" after a word means that we give the user the power of interacting rather than remain a passive receiver of products, services or information.
A watchmaking company could very well be at first seen as the exact opposite of this 2.0 concept. They design their new products to meet their markets and satisfy their customers, and have done so usually for 150 years or more.
Ad – Scroll to continue with article
The customers only on very rare occasions can ask for customizations that are not simply cosmetic customizations and at a price that would make even the wealthiest think twice. The company drives, the customer acquires.
But in our modern world, can the customer be in the driver's seat?
To find out, our contributor Time2tic decided to give it a go. Here is how….
I have been a long time fan of Jaeger-Lecoultre and have always liked some of their models from the 1950's. Some of their vintage models are quite modest, but fairly rare because they were produced at a time when the company was assembling their watches in the US (1930's-1970's) in order to minimize taxes imposed on import of foreign watches in the US market. Several models were created only for the US market.
One of them is rather unique in the long history of the brand as it is the only wristwatch with a 24h dial. It has a name that sounds intriguing: the QuarterMaster. The design is very typical for a watch from the 1950's, featuring a domed plexi glass, elegant broad and long sword shaped hands and sporting a modest diameter of 34 mm.
I posted a poll on a well-known watch forum, called Timezone (link to post is here) to see if I was dreaming alone or if this dream could be contagious. Within a few days, the poll attracted 1200 visits and 33 people joined, ready to go on this journey as serious potential customer for the watch.
Of course the road is long and bumpy because it probably takes around 2 years for a manufacture to issue a new watch from scratch, but wouldn't it be cool to wear a re-edition that has come to life thanks to a team of enthusiasts? How exclusive would the feeling be, to be amongst the few brave enough to jump in with other virtual friends, and experience a joyful reality, 2 years down the road? Imagine the excitement of following all the steps of the re-creation of the vintage model, from design to engineering, prototypes and the production run! All the information shared via modern 21st century tools with the community.
I think that if there is a brand that would be brave enough to do so, then Jaeger-Lecoultre is probably the one. The quartermaster is a sufficiently unique watch in their collection and yet an uncomplicated modest stainless steel watch to be re-issued even in a small series will hopefully remain affordable (although passion and good bargain are usually not the best friends, as we know).
So, what is the dark side, you may wonder at this point? The dark side is that 33 people who are interested (a lot more than I expected!!), are not enough to form the team to take it to the next step and let the brand know about this initiative and to ask their feedback on the feasibility. If readers are interested, I invite you to join the team. Leave a comment below or sent a message through the "Contact page" here at Monochrome. The more the merrier!
By now, I know you will look at the modest quartermaster with different eyes , don't you? But is this as far as "two-point-o" can bring us in the watchmaking world or would a few more brave enthusiasts bring the extra strength to succeed?
Here are some more specifications of the vintage LeCoultre QuarterMaster, manufactured for the US market in the 1950's.
Only 2500 examples are ever made and it is the only 24-hour watch ever created by Jaeger-LeCoultre!
Manual wind caliber K831/CW, 17 jewels
True 24 hours, meaning the hour hand makes one rotation per day
Stainless steel round case with a diameter of 33/34 millimeter
Black dial with silver Arabic numerals and dagger markers
This article is written by Time2tic, editor of Monochrome Watches.
https://monochrome-watches.com/watchmaking-dream-2-0-jaeger-lecoultre-quartermaster/