Viva Las Vegas – Horological feast for 10th Anniversary of PuristSPro
It is called IGOTT-2 or International Gathering of the Tribe 2 and this gathering is in celebration of the 10th anniversary of watch forum PuristSPro. Starting on Monday May 30th in… Las Vegas! A three day horological feast with numerous special limited editions.
Gatherings, get-togethers, meetings, collectors dinners, these kind of events are being organized by watch lovers and aficionados all year round and are the best place to share your passion for nice watches with similar minds. This gathering in celebration of the 10th anniversary of watch forum PuristSPro, is of an entirely different level. Many independent watchmakers and watch brands created special limited editions! Over the next few days Monochrome will share all these special watches with you.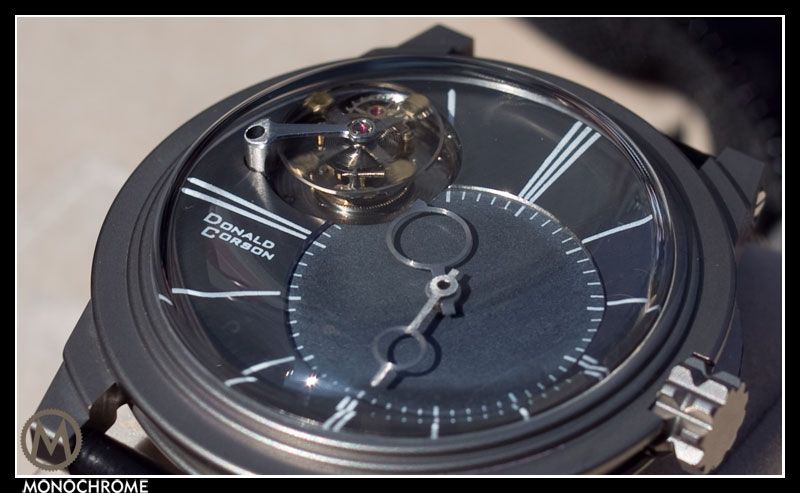 Ad – Scroll to continue with article
The first watch is made by the moderator of the AHCI and Independent Haute Horlogerie forum at PuristSPro. Yes indeed, the moderator, Don Corson, is an autodidact watchmaker who created a very nice and affordable tourbillon. I met Don during the past Baselworld and got to see his new UFO-Tourbillon. For only 28,000 CHF you get something very special!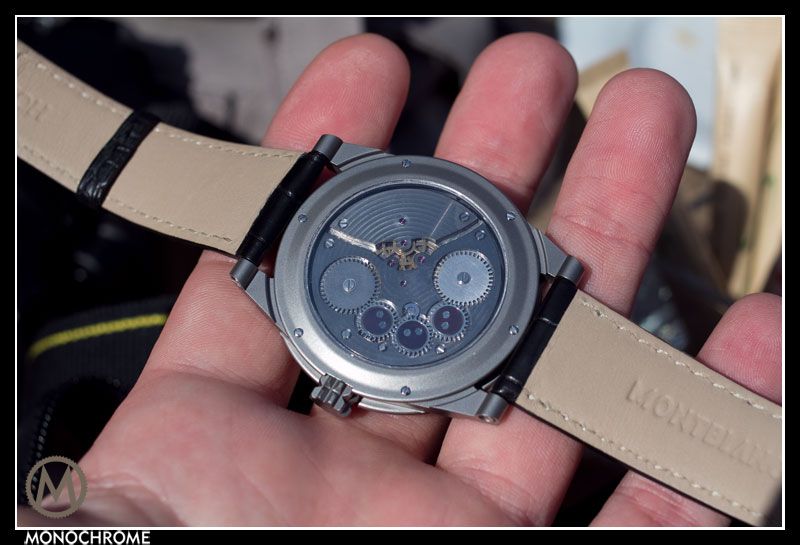 The UFO-Tourbillon is a hand-made and features a Corson movement with half-flying tourbillon and free sprung balance. The half-flying tourbillon is located above-the-dial and makes a full turn once-a-minute under its highly domed plexi crystal. The case is bead blasted aeronautical-grade titanium. The extremely high visibility offered by the half-flying tourbillon design hovering over the dial delivers not only maximum flight safety but also optimal viewing pleasure.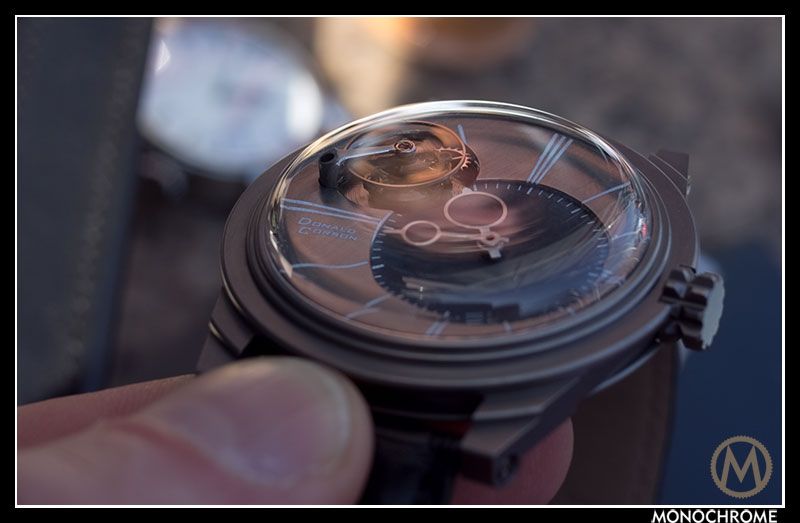 Specifications of the movement
In-house movement, half-flying tourbillon hovering over the dial
Tourbillon plateau in titanium for minimum weight
Free sprung titanium balance with 18k gold inertia weights
2 barrels providing 40 hours of flight power
24 jewels
Milled movement decoration with handmade polished bevels
Ruthenium-anthracite plating
Hand wind
The case is measures 42 mm and is made of brushed titanium ASTM B265-10 Grade 5. Its crystal is made of lightweight, high impact PMMA crystal. The dial is a natural stone slate dial, with a dial frame plated in ruthenium-anthracite and rhodium-plated hours and minutes hands
Here's a video Don Corson made of his UFO-Tourbillon
This 2nd IGOTT event is a unique event bringing together members of the PuristS community from across the world. It is where watch collectors, enthusiasts and buyers gather to share in the passion for Haute Horlogerie.
Special edition watches have been made by independent watchmakers Peter Speake-Marin, Kari Voutilainen, Paul Gerber, Ludovic Ballouard and of course MB&F with their Chocolat Frog! Also the watch brands De Witt, Bvlgari and Montblanc will present special editions for this horological feast.
One more photo of the UFO-Tourbillon made by Don Corson… on my wrist.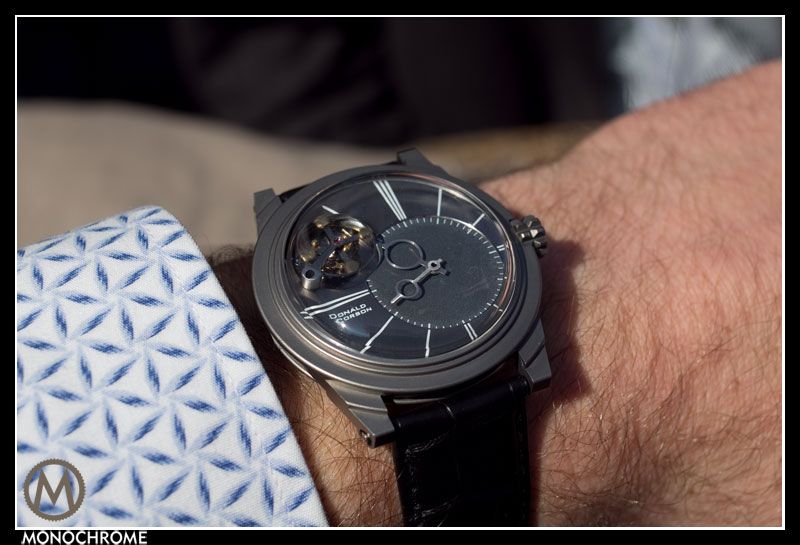 Here you can see the schedule for all presentations, activities and other events during the PuristSPro International Gathering of the Tribes 2 (IGOTT-2).
https://monochrome-watches.com/viva-las-vegas-horological-feast-10th-anniversary-purists-pro/